For those of us using Android, you may have come across Android Backup, an option that lets you store your device's information on a Google Drive folder. With this, the process of restoring the data is much easier.
What most people do not know is that these backups are automatically deleted if the device has been inactive for over two months. This rule is hidden deep inside the Android Backups support documents and applies to all users even those who pay for the service.
This was brought forward by Redditor Tanglebrook who learnt about the rule the hard way. Tanglebrook has been using an old iPhone for a few months while looking for an Android phone to replace the Nexus 6P. During a random check of the Google Drive Backup folder, Tanglebrook found out that the Nexus 6P files that had been backed up were missing. The strange thing is there was no communication or warning from Google that this was going to happen.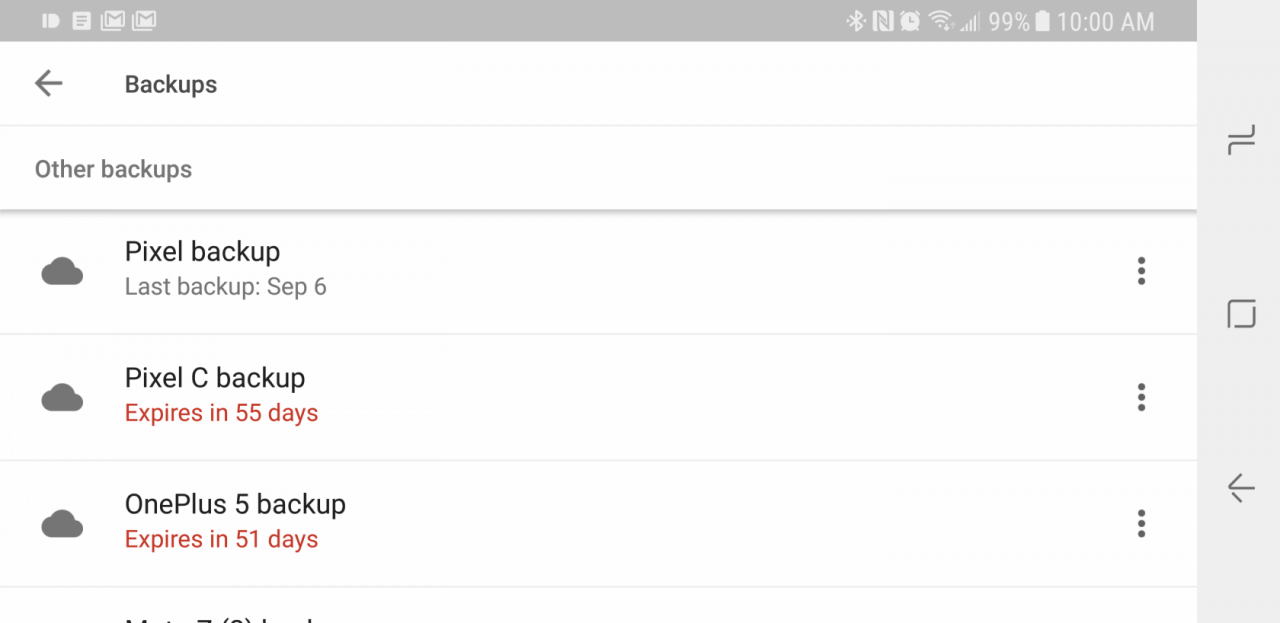 As mentioned above, Google does not communicate to users before the backups are deleted. After two weeks of not using your phone, an expiration date will appear beneath the file. At the end of the two months, the file will be automatically deleted. Tanglebrook says that they do pay for 100GB of Google Drive storage and this is what they don't understand. It would make sense to delete backups for those using the free option but does not make so much sense to delete backups of those paying for the service.
There was no warning from Google. They just deleted my data. There's apparently an expiration date that shows up under the backup if I had checked the Backup folder sooner, but there was no notification, no email, no proactive notice at all, and most importantly, no option to use the 100gb of my Drive storage to keep my f**king backup. – Tanglebrook.
The Same for Apple
This backup rule is not just being implemented by Google, Apple also has a similar on that dictates that backups of a device that have not had a fresh backup in iCloud will be deleted after 180 days. This is a bit longer than what Google is offering (60 days).
If you have Android Backup, you should regularly check if the backups are still there.