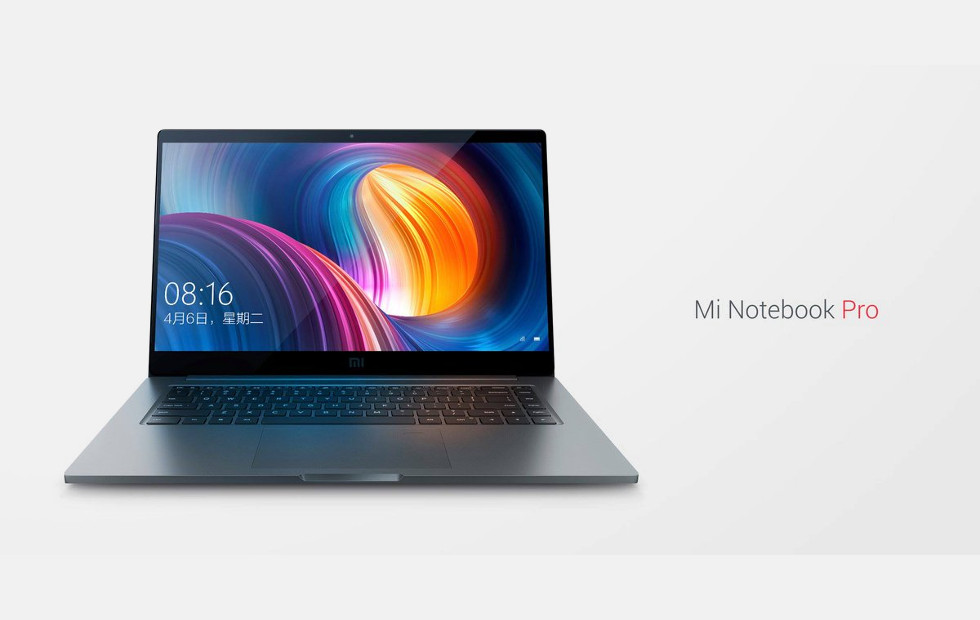 Xiaomi has always had products inspired by what Apple has on the market. This is not new and it looks like the company is sticking to this strategy going forward. The company already has the Mi Notebook Air that was clearly a clone of the Apple MacBook Air.
The Mi Notebook Air has been on the market for a while and now Xiaomi is back at it again with the Mi Notebook Pro that is clearly inspired by the MacBook Pro. The company has unveiled this laptop today and says that this laptop is targeting those who want a high-performance portable device. This is the same market segment Apple targets with the MacBook Pro.
Providing all the power on the Mi Notebook Pro is the 8th generation Intel Core i7 processor that the company has paired with the NVIDIA GeForce MX150 GPU (2GB VRAM). The Core i7 processor is for the high-end model, the base version of the Mi Notebook Pro has the Core i5 8250U (dual-core) processor. The Core i7 model is paired with 16GB of RAM while the Core i5 is paired with 8GB of RAM. Storage space stands at 256GB.

The Mi Notebook Pro has a special cooling system with symmetrically distributed dual fans and extra-large heat pipes and heat sinks to cool both the processor and GPU.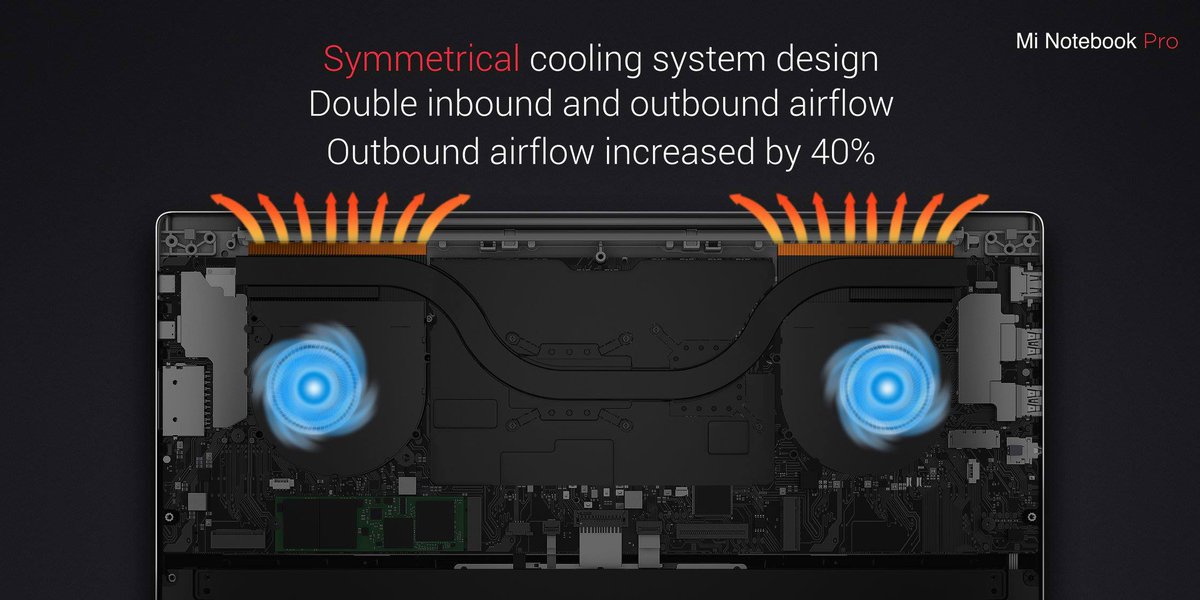 Given that this is a Pro model, its comes with a 15.6-inch display with very thin bezels that make it smaller than most other 15.6 inch displays out there. This laptop has a full-size keyboard that is said to be 19% larger than that of the MacBook Pro. The keyboard is backlit and the keys are spread about 19.5mm apart. Xiaomi has designed the keys to be concave-shaped for better comfort of the fingers. There is a sizable touchpad below the keyboard and this is where the fingerprint reader is.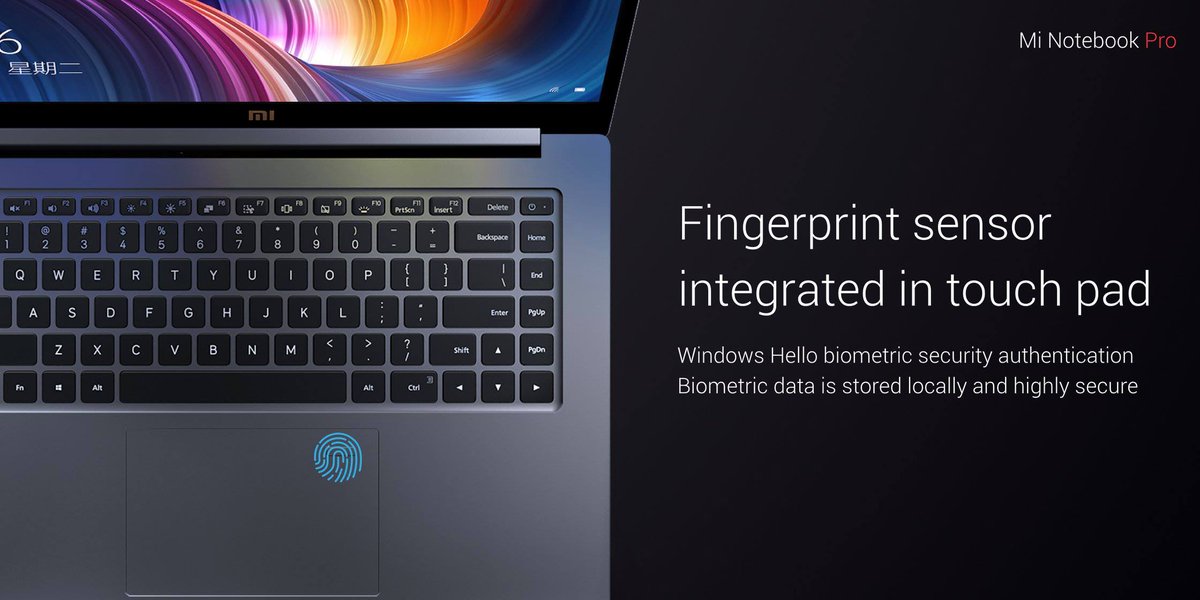 For connectivity, you get the usual ports including two USB-C ports, two USB 3.0 ports, an SD card reader, HDMI port and the 3.5 mm headphone jack. One of the USB-C ports is for charging and the company says can charge the battery to about 50% with just 35 minutes of charging.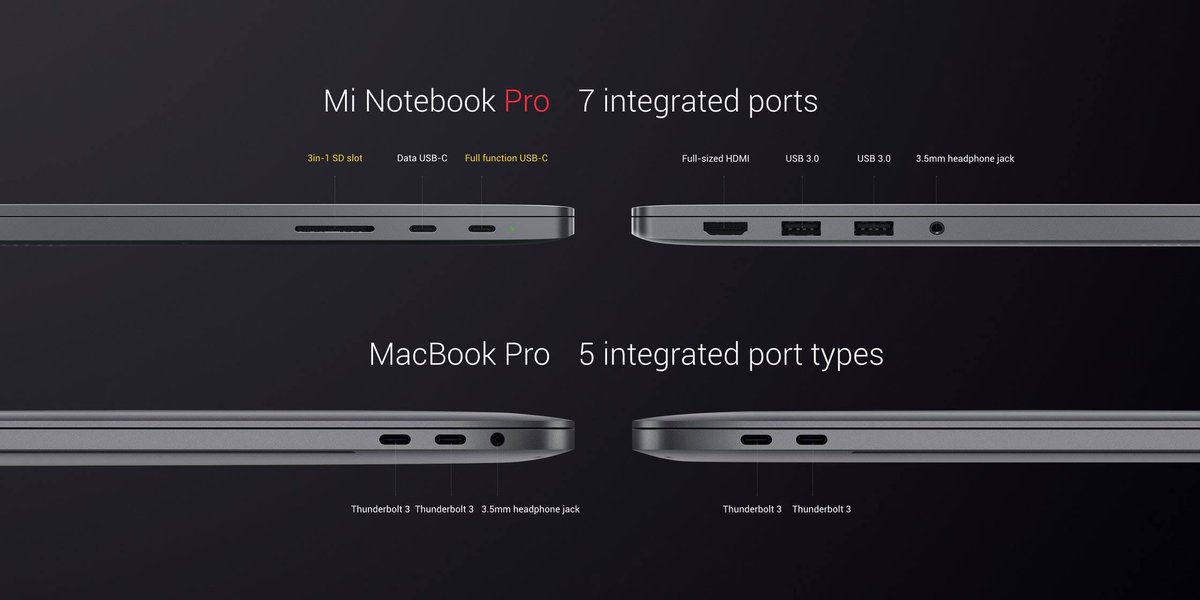 The Xiaomi Notebook Pro starts at CNY 5,600 ($860 or Ksh 88,000) for the Core i5 model and CNY 6,400 ($980 or Ksh 100,000) for the Core i7 mode with 16GB of RAM.
Also Read: Xiaomi Brings Back Android One With The Unveiling Of The Mi A1 Smartphone