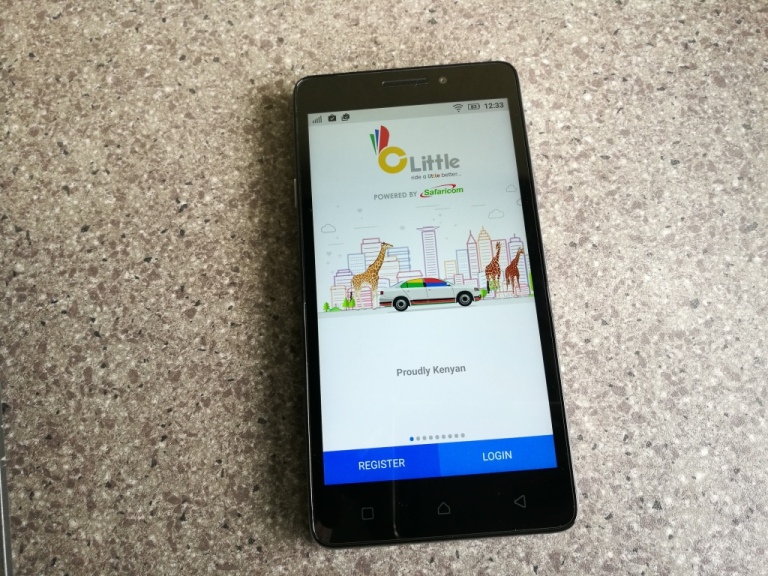 Cab hailing service Little has announced the launch of a driver online verification feature on its app, using face recognition technology provided by Microsoft Cognitive Face API. The app is a homegrown solution and first of its kind in the continent, with 200 000 downloads, and is the first in the market to offer the security feature.
When put into action, the new security offering is simple. Drivers goes online to the platform, and are prompted to take a selfie, which is the vn compared to images on Little's records. This ensures that riders on this platform have improved peace of mind while using the service, as it eliminates the opportunity for non-registered drivers to pose as Little drivers and pick up unsuspecting customers.
Microsoft Cognitive API, the technology behind the security solution, is a product of Microsoft's cloud-based offering, Azure. Using advanced face algorithms, it has the ability to detect human faces, compare these to similar ones and organize images into groups based on similarity. 'Face verification', determines the likelihood that two faces belong to the same individual. The API technology then provides a confidence score based on the likelihood.
Says Kamal Budhabhatti, chairman, Little, "We piloted the security feature at the beginning of July with 20 of our drivers. Following a successful launch, we are now expanding and rolling it out to the rest of our drivers."
This technology also protects the drivers from being a victim of fraud. Their accounts cannot be compromised because only they can access them. This adds to a long list of reasons why drivers would want to sign up with Little. For many, driving is their only source of income so Little has introduced ways that they can make extra money. Drivers can now sell airtime to their riders, as well as allow them to pay their bills, meaning drivers can increase their income and grow their business. And a renewed sense of trust, thanks to the security offering, means that riders are more likely to make use of these added services.
Meanwhile, riders also continue to see the benefit of riding with Little. Each Little vehicle allows passengers to stay connected and remain productive by offering free Wi-Fi and SOS services. This helps address a demand by professionals to work on the go or remotely with a peace of mind.
"Little is one of the most exciting companies in Kenya at the moment and their commitment to security, innovation and productivity is one of the main reasons why we chose to partner with them. Their offering ties in perfectly to our commitment to empower every person on the planet to achieve more," says Kunle Awosika, Small, Medium and Corporate Lead, Microsoft Africa.
"We've been able to easily integrate Microsoft technology into our app – saving us not only time, but also resources. We are confident that this introduction will land well with not only prospective drivers, but also consumers in the market," says Kamal Budhabhatti, chairman, Little.
Also Read: Taxi Hailing Apps Comparison: Uber Vs Little