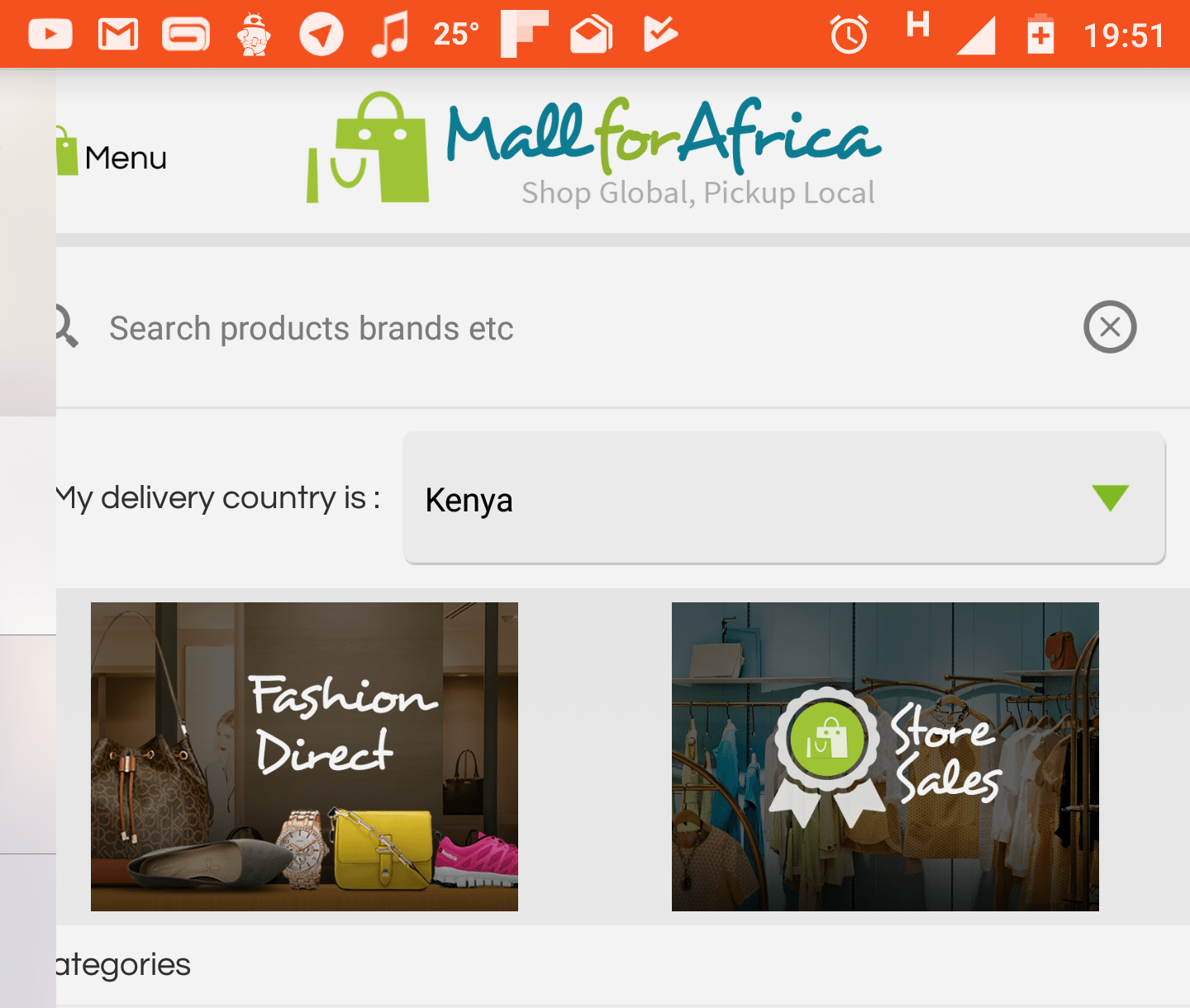 MallforAfrica has opened an office in Nairobi, this follows a growing demand by Kenyans to buy from leading retailers in the UK and US.
MallforAfrica is the only e-commerce platform in Africa that provides access to US and UK stores directly. MallforAfrica has over 8.5 billion items for sale from over 150 US and UK stores. Some of the retailers include Amazon, Carters, Fashion Fair Cosmetics, Topshop UK, Barneys, Footlocker, Sports Direct, M&S, Bloomingdale's, J. Crew, among others.
''A growing number of Kenyan consumers  have been ordering goods through our platform and it makes sense for us to set up our second base in Nairobi,'' noted MallforAfrica Country Manager, Kenya, Naomi Konditi-Kivuvani during the official launch of their offices in Nairobi.

''More Kenyans are becoming Tech-savvy and are increasingly shopping online, however, there is still a growing challenge to get genuine international products locally, or to get a payment platform preferred by majority of Kenyans. Our platform makes it easy for one to purchase goods from a store of their choice and have it delivered to their doorstep within 15 working days. Additionally customers can easily pay for their goods through local payment solutions including Mpesa,'' added Mrs. Konditi-Kivuvani
E-Commerce has rapidly grown in the recent years across Africa and the world at large. This is because of the plentiful positive outcomes it has had on various industries including travel, tourism, and hospitality sectors, with a ripple effect on entire economies especially in developing countries. These include but not limited to increased revenue returns as businesses diversify their clientele reach, as well as efficient and faster transactions both online and via mobile money solutions.
A survey done by Geo-poll in 2016 showed that in seven sub-Saharan countries, e-commerce makes up one to three per cent of Gross Domestic Product, and is predicted to make up 10 per cent of total retail sales in key markets by 2025, with 40 per cent annual growth over the next 10 years."
South Africa, Nigeria and Kenya are the leading countries in online shopping in sub-Saharan Africa.
Chris and Tope Folayan, two brothers who grew up in Nigeria and attended college in the United States, founded MallforAfrica in 2013. Tope earned an M.B.A. from the Kellogg School of Management at Northwestern. After graduating, he returned to Lagos, while Chris remained in the United States. Chris has  founded companies in Africa, USA, Middle East and Asia including OCFX Inc. a globally recognized, award winning software and web design agency. They came up with the idea of setting up the company after getting tired of being asked to carry loads of luggage to Nigeria from the US and other countries  whenever friends and relatives found out that they were travelling.
MallforAfrica's customers place and pay for their orders through the company's web or mobile App. The customers then pay for the goods directly, after which the items are delivered to a MallforAfrica warehouse in the US or UK. From there, the company ships the merchandise to Africa. Customers can opt for home delivery, or to pick up their products at MallforAfrica's experiential Centre at the Mirage in Westlands, Nairobi. The entire process takes 10 to 15 days.