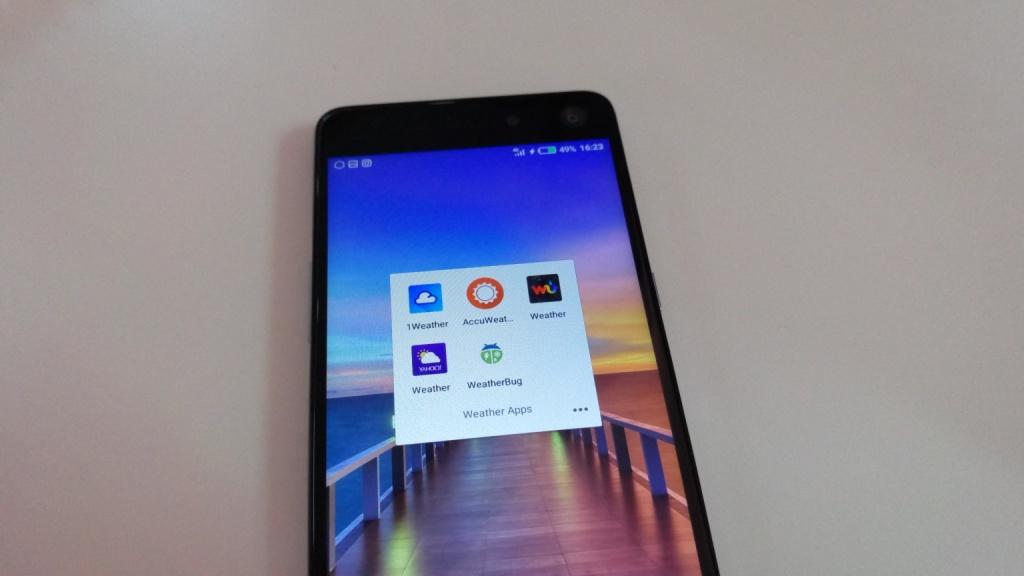 If you are in Kenya right now, you may have noticed that it has been chilly and rainy the last couple of weeks. This will be the trend for the next month or two and you should be prepared for this. Since it can rain anytime or can get really cold when you least expect it, always knowing what the weather is going to be for a specific day is important. To help you with this, I have provided a list of my top 5 weather applications for both Android that you should check out.
AccuWeather
AccuWeather is my absolute favourite, I have been using it for as long as I can remember. The app is easy to use, light and has enough information to tell you how your day is going to be. This app does not just give you weather forecasts and updates for the entire city, let's say Nairobi, but can give you the updates for a specific part of the city. This is helpful since we know that with the weather, it is not always the same in all places, one part of the city can be sunny or cloudy while it is raining in other parts.
AccuWeather has different options, one can show you the weather right now, hourly for the next 24 hours or daily for the next 7 days. Through the app, you can also report your local weather to add it for other users to see. With this, you can also be able to see what other users have been reporting for an accurate real time weather update.

AccuWeather is free but is supported with ads, if you do not like this, you can get the premium version that also provides you with hourly, daily and 25 day forecasts, radar maps among other features. I have been using the free version which is enough for me.
Point to note, most weather apps that come preinstalled in most Android smartphones pull their data from AccuWeather. You can download the app here.
Yahoo Weather
Another amazing weather application is Yahoo Weather. This app is built by the internet giant, Yahoo so you know it looks and feels professional.  With this app, you can add your favourite places which you will be able to access by swiping from the left.
This app is free and gives a lot of information and this makes it one of the best free weather apps out there. It gives you the weather forecast for 24 hours and for up to 10 days. You can also get detailed forecasts for the current day and night. The app is light to use and gives you all the relevant information without you having to go to a different window. Yahoo Weather can also show you when the sun rises and sets.
You can download Yahoo weather from the Play Store by clicking here.
WeatherBug
My third favourite app on the list is WeatherBug. This app is clean, simple to use, very light and overall beautifully designed. It is similar to AccuWeather with the arrangement of most of the information presented to you. The current weather displayed at the homepage, the information displayed here includes the temperature, wind speed and how cloudy or sunny it is.
You can get details of each information by swiping from the right if you ever need this information. There is also an option to get hourly forecasts and weather forecast for the next 10 days. The app also has alert notifications that will notify you if there is severe weather now (or expected) in your area.
You can check out the app from the Play Store by clicking here.
1Weather
The fourth app to check out is 1Weather. This app is detailed and can be very confusing for most people but I like it because the information provided is useful. From the homepage, you can get information pertaining to the current temperature, highest and lowest temperatures, humidity, visibility, pressure, dew point, UV index and wind speed. Not everyone will need this information but there are those who will find it useful.
The app also provides information about the Moon and Sun including the Sun rise and Sun set times. You also get information about the type of moon that will be there. This app also has a cool feature that gives you a new weather fact every time you open it.
The app is free but has ads, if you want to remove the ads, you can get the pro version. Get 1Weather from the Play Store here.
Weather Underground
If you are looking for a detailed app, you should consider getting Weather Underground. The very first page you land on when you open the app for the first time gives you the information you need including the temperature, current weather, precipitation and wind. This all changes when you start scrolling to the different sections, this is where all the details are displayed. I prefer this setting as you are not flooded with information you do not need until you start looking for it.
Weather Underground is free but as expected, it is supported with ads. You can grab the app from the play store here.