LinkedIn isn't as sexy as most other social networking sites that you actively use on a daily basis. This work-based social network has been around for years and people will keep on using it for years not necessarily because they have to, but because it is a platform anyone looking for a job should check out.
LinkedIn was acquired by Microsoft awhile back and has seen its user base grow steadily. This growth is not necessarily as a result of its acquisition by Microsoft as the platform has always attracted new users year after year. The latest figures from the company reveal it gained over 100 million users within the last 18 months.
Right now, LinkedIn has 500 million members. This is not as high as sites such as Instagram or Facebook but is impressive for a work-based social networking site. Not all these are active members though, but then again, who actively uses LinkedIn on a day to day basis unless they are looking for a job. Most people stop using it the moment they get a job and start using it when looking for job opportunities.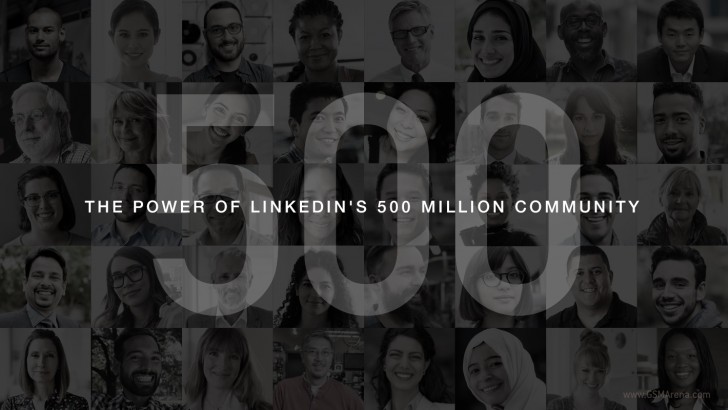 In a statement, LinkedIn said, "The impact of half a billion professionals connecting and communicating is very real, and very accessible to anyone who wants to take part today. We're excited to think about the potential of what a highly connected global community of professionals can do, and the value that is created for every member of the global workforce."
According to LinkedIn, the 500 million users come from over 200 countries showing that it is a truly global platform. At the moment, there are over 10 million job listings on the platform and more that 9 million companies have a presence on LinkedIn. To add to this, over 100,000 articles are published on the platform every week.
Also Read: APP OF THE WEEK: LinkedIn Learning – Learn Various Skills On The Go