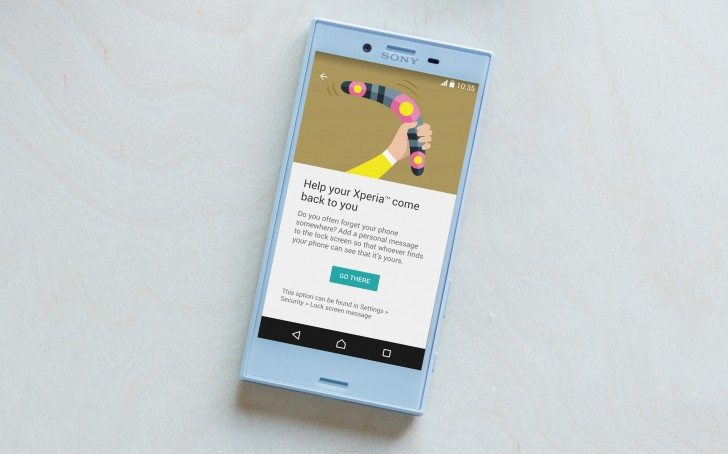 A few weeks ago, we told you that Sony plans to unveil 5 new smartphones at Mobile World Congress (MWC 2017). The event is scheduled for later this month and as we told you before, we will learn more about the smartphones Sony plans to release as we get closer to MWC 2017.
One device we expect from Sony at MWC 2017 will be the flagship that will succeed the Xperia XZ. Even though the company is yet to say anything about this phone, we have the first photos that shows us what to expect at MWC. The photos are blurry but they give us a general idea as to what the phone will offer.
The first shot shows four Xperia smartphones and the source claims that the Xperia XZ2 is the one on the bottom right corner. The Xperia XZ2 will be the successor to the Xperia XZ which appears to be the one above it. From the photo, we can't tell how big or small the Xperia XZ2 is compared to the Xperia XZ which had a 5.2-inch display.
We do not know about the devices on the left but the one on the bottom looks like the Xperia Z from the older Sony design language it has. This device was much bigger with a 6.4-inch display.
We do not know much about the Xperia XZ2 in terms of specifications but we expect it to have 4GB of RAM and a fingerprint reader embedded on the power button. The Xperia XZ has the same fingerprint reader on the power button but has a smaller RAM of 3GB.
Also Read: Sony Is Rolling Out Android 7.0 Nougat Update To The Xperia Z3+