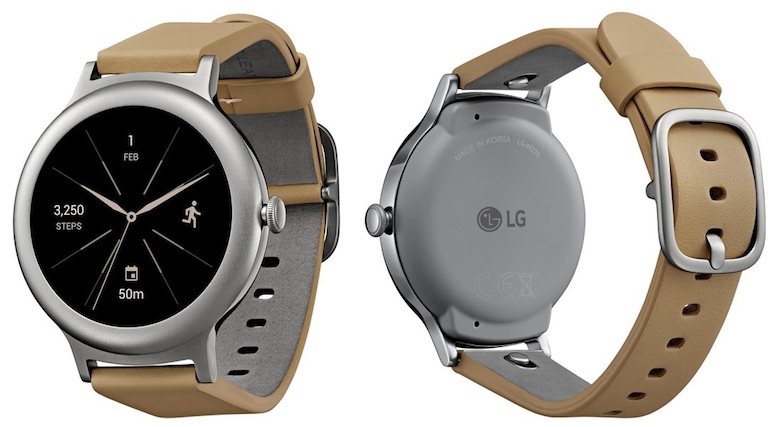 Back in January, we told you that LG has plans to launch two new smartwatches sometime this month. These will be the first smartwatches to come with Android Wear 2.0 and will be released in partnership with Google, we still don't know what this partnership entails but this is not what we are interested in knowing right now.
What we are interested in knowing right now are the specifications you should expect to see on this smartwatch. This smartwatch, the LG Watch Sport, will be released later this week together with another model, the LG Watch Style. Even before the two smartwatches have been announced, we are getting a glimpse of what one of them, the LG Watch Sport, has to offer.
The specifications of the LG Watch Sport have shown up on Geekbench and confirm some of the specifications we have heard before.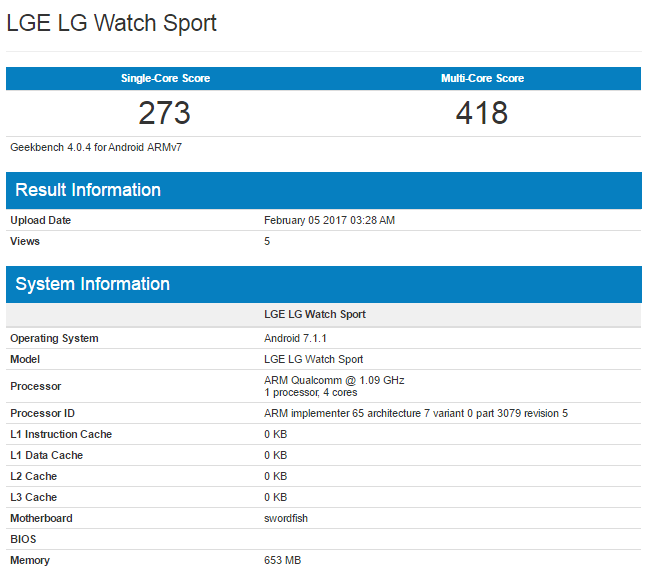 According to Geekbench, the LG Watch Sport will have a 1 or 1.4 GHz processor (quad-core) which will be paired with 768 MB of RAM. This is not so bad for a smartwatch. For internal storage, it is expected to have 4GB of that even though the Geekbench listing does not reveal that. We also expect this smartwatch to have a 1.38-inch display with a resolution of 480×480 pixels.
The LG Watch Sport is expected to come with Android 7.1.1 Nougat according to the Geekbench listing. This means that Android Wear 2.0 will be based on Android 7.1.1 after all.
Expected Launch
Google is expected to officially release Android Wear 2.0 on February 9 but the two LG smartwatches with Android Wear 2.0 may be announced a day earlier on February 8. No matter when we see Android Wear 2.0 and these new smartwatches, it is a good thing to see that Google and manufacturers are not giving up on this sub sector just yet. Let's hope the release on Android Wear 2.0 will lead to the release of even more smartwatches this year.