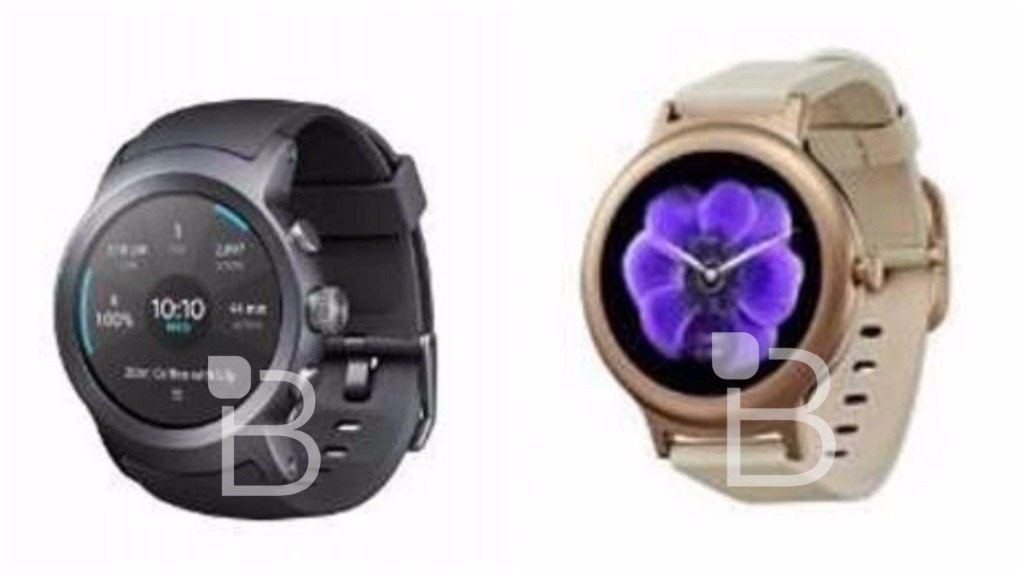 A couple of days ago, we told you that LG and Google are currently working on the first Android Wear 2.0 smartwatches that will be released in early February. Android Wear hasn't been as exciting as we had expected and Google wants to do all it can to make it exciting again.
With the first Android Wear 2.0 smartwatch expected in February 9, we should expect to see a number of leaks about it as we get close to the launch date. We already have the first photo of this smartwatch thanks to TechnoBuffalo and they show both the LG Watch and LG Watch Style.
The one on the left is the LG Watch Sport while the one on the right is the LG Watch Style. In our previous post, we already told you that these will be the first two Android Wear 2.0 smartwatches and that the Watch Sport will be the premium of the two even though its official pricing is yet to be revealed.

The Images shared above are not of the best quality but you can still make out the differences between the two smartwatches. The Sport version (left) is built for those who have an active lifestyle and looks a bit bulkier compared to the Watch Style which is more of a fashion accessory. With most smartwatches, manufacturers have to ensure they have one for everyone, there are those who want a fashionable smartwatch while other are looking for one with that have an emphasis on fitness.
As for the specs, the LG Watch Sport will be 14.2 mm thick and will have a 1.38-inch OLED display with a resolution of 480 x 480 pixels. Under the hood, it will have 768MB of RAM, 4GB of internal storage space, a heart rate sensor and a 430mAh battery. It will support both 3G and LTE connectivity in addition to GPS and NFC.
The LG Watch Style on the other hand will be 10.8mm thick and will have a 1.2-inch OLED display with a resolution of 360 x 260 pixels. under the hood it has 512MB of RAM, 4GB of flash storage and a 240mAh battery. Unlike the Sport variant, it will not be waterproof but will still be resistant to water drops.
Both variants will feature limited iOS compatibility, a good way for LG and Google to try and entice iOS fans out there.
Google has an event scheduled on February 9 and that is where we will learn more about this two smartwatches and Android Wear 2.0.