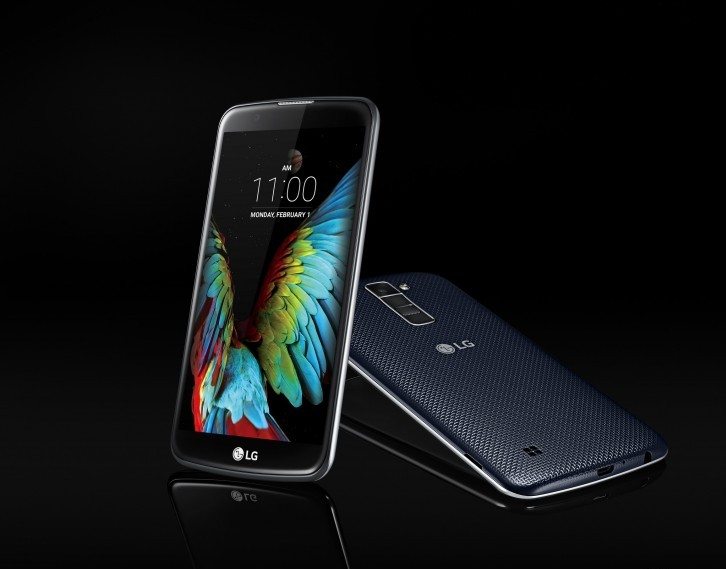 LG isn't the first name that comes to mind when you start talking about smartphone manufacturers. The company has been around for long and has made some amazing devices but as competition got tough in this market, LG has seen its market share decline year after year.
Even though it hasn't had a smooth run, LG wants to start 2017 with a bang. The company is planning to announce 6 new smartphones at the Consumer Electronics Show (CES) next month. This has been revealed by Evan Blass who has always been spot on with his leaks.
Four of the devices that LG will be unveiling are in the K range and include the K3, K4, K8 and the K10. The LG K3 is expected to be the smallest of these and will have a 4.5 inch display with a 720p display. It will have a 5MP camera at the back and a 2MP front facing one for selfies. The battery on this will be a 2100mAh one.
The LG K4 on the other hand will have a 4.7 inch display, an 8MP shooter and a 5MP front facing one. As for the battery, it will have a 2500mAh unit. The K8 on the other hand will have a 5 inch display, 13MP back camera and a 5MP front facing one. The K10 will have a slightly bigger 5.3 inch display, a 5MP front facing camera with a wide angle lens, we still don't know about the back camera and battery. This phone will also have a fingerprint scanner.
Besides the four devices mentioned above, LG has two other devices it is working on and they include the LG X calibur and the LG Stylus 3. The Stylus 3 will have some interesting specs including 32GB of space, 3200mAh battery, 13MP camera at the back, 5MP front facing one with flash and 32GB of internal storage space. The LG X calibur is supposed to be a rugged unit, all we know about it at the moment is that it will have a 4100 mAh battery.
Keep it here to learn more about these devices as we get more information.
Also Read: LG is Updating More G5 Units with Android Nougat