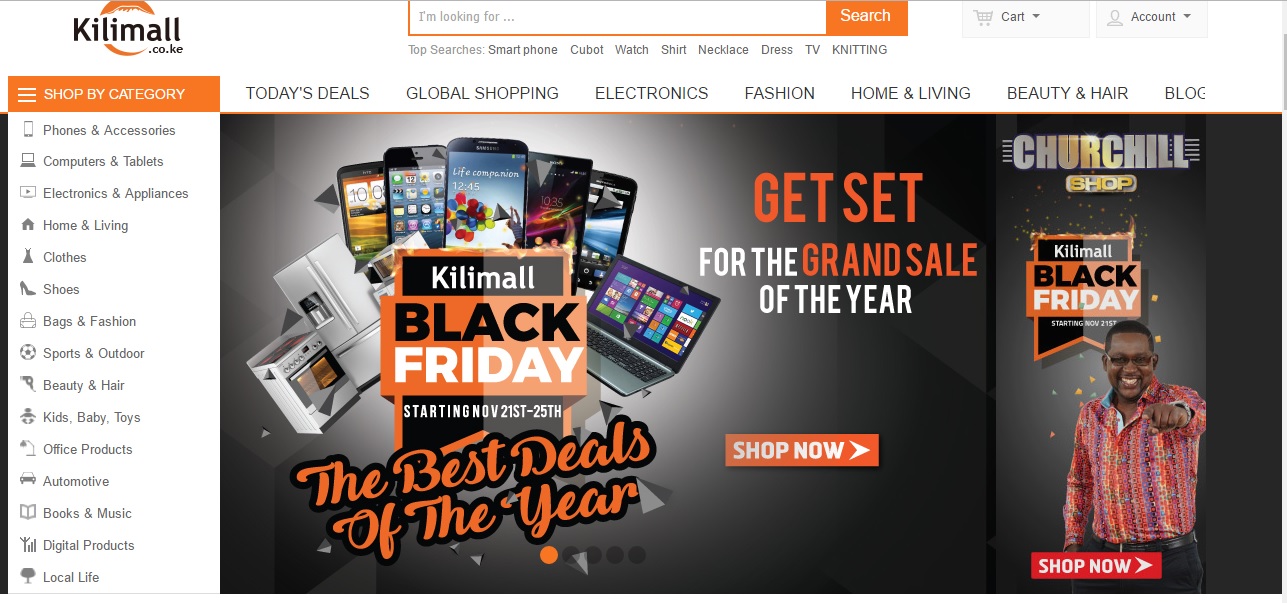 Ecommerce platforms make it easy for consumers to get what they want without having to move around. The only issue with these platforms is that it can take a while before you get what you ordered. Those in Nairobi usually have to wait for up to 5 days and in some situations it can be 7 days or more. This does not make much sense for most consumers who want to get the products they buy in the shortest time possible.
Kilimall currently takes about 3 to 5 days to deliver its products to consumers but the company has said that it is currently experimenting with a 24-hour delivery system in Nairobi.  This was revealed today by the company's CEO Mr. Tylor Yang at the launch of Kilimall's Black Friday sale is scheduled to start on the 21st of November. This was confirmed to me by one other executive in the company who told me that this service is available for products marked as 'Fulfilled By Kilimall' on the company's platform. These are products that Kilimall keeps in its own warehouse and that is why it is able to deliver them to buyers in the shortest time possible.
With this service, you will get your products within 24 hours of placing an order. The company has been experimenting with this service for the past few months but is still promising 3-5 deliver days on its platform. With this, the company says that it wants to promise up to longer delivery periods as it delivers within a day to give buyers a better experience that they expect.
This service is still being tested so not every buyer will be able to get their products within a day. The service is also in Nairobi at the moment. Kilimall has not confirmed if it will charge an extra for customers who want to get their products within a day or if it plans to keep it rates where they are, we will know this with time.