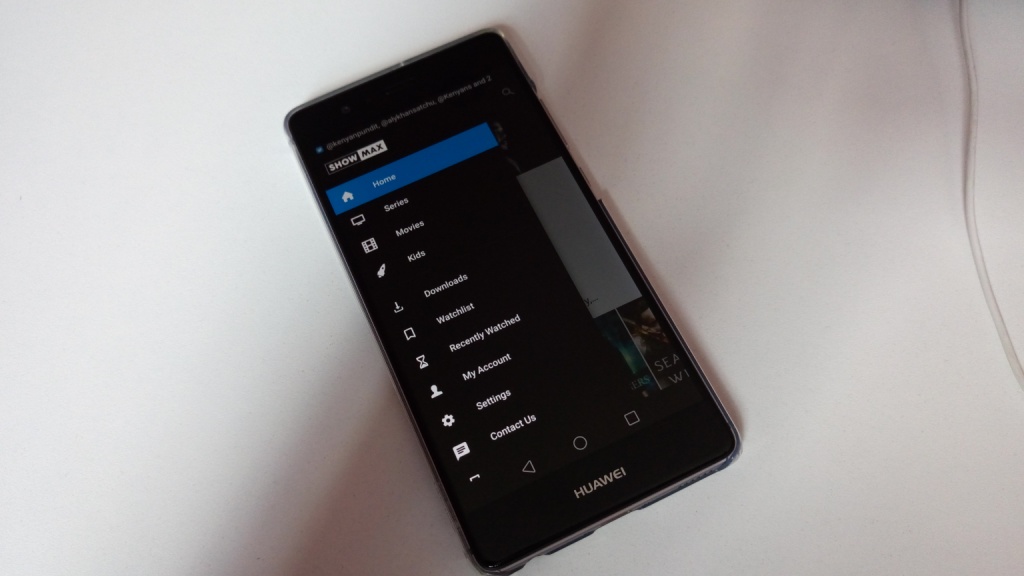 Succeeding in a market such as Kenya requires the use of localized solutions or services as those are the ones locals understand and will be more than willing to use. In the video on demand and streaming business, providing localized solutions isn't easy and most companies are not willing to go this way.
ShowMax wants to differentiate itself from other service providers such as Netflix and is introducing localized solutions to attract users. The company has officially launched in Kenya today about 5 months since its soft launch in the country.
One way ShowMax is localizing solutions with its service is allowing users to pay their subscription using M-Pesa. This may not look like a big deal for most people but it is different from what other video streaming services offer. The company also says that its service is optimized for mobile usage as this will help reduce data consumption among users.

Speaking about this, ShowMax CEO John Kotsaftis said, "We don't believe in one-size-fits-all solutions. Kenya has different needs and tastes to other countries and deserves something designed specifically for Kenyans. ShowMax is the first international internet TV service that's priced in KSh and paid for using M-PESA. It's the first to put strong emphasis on local content including having sports clips. It's the first to be optimized for mobile usage, reducing data consumption by as much as 75%. And it's the first to deliver all of this at an affordable price point."
Two Packages
ShowMax also says that unlike other video streaming services that offer just one package, it will be rolling out two packages to ensure no one is left out. The cheapest package is ShowMax Select that is available for Ksh 330 per month. The company says that this package is mobile-first, data optimized and offers reduced data consumption. The company says that Kenya is its second biggest market and that is why it is introducing this second package which mainly focuses on local content.
The second package is the ShowMax premium that costs Ksh 880 per month. With this package, ShowMax is offering all local and international content. Even with this, the package is slightly cheaper than what is offered by Netflix locally.
Download Content
Another way ShowMax is differentiating itself is the ability to download content. This feature is available for both packages and allows the downloading of up to 25 titles valid for up to 30 days. Subscribers will be able to choose the quality of video to download depending on your internet connection.
In a statement, the company said, "Subscribers can choose from a number of different download video quality levels. Using the most data-efficient setting, downloading a 20-minute TV show will use approximately 80 MB. This means that a 7.5 GB data bundle would be enough for more than 90 episodes."
I have been using ShowMax for a few months and I found out this feature to be quite useful. If you have capped data at home and do not want to go beyond your limits, you can download content using the Wi-Fi in your office and watch them later when at home or when traveling.
Will ShowMax succeed? Only time will tell.
Also Read: ShowMax Surpasses the 10 Million Views Mark Less Than a Year After Launch