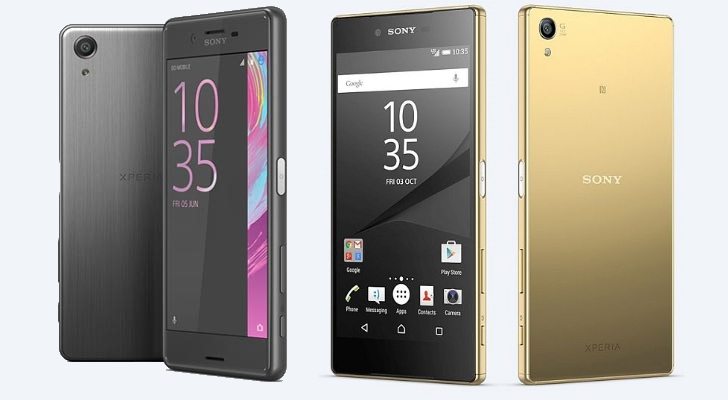 Back in August, Sony gave us a list of the Xperia devices that will be updated with Android Nougat. The list included devices launched in early 2015 through to the latest Xperia devices launched in 2016. What the company did not tell us is when this update will be rolled out. For all we knew is the company could decide to push out the updates at the beginning of 2017 or later.
Sony has finally come out and gave us an idea as to when we should expect Android Nougat on its Xperia devices. According to the company, the Xperia XZ and Xperia X Performance will be the first to get updated with Android Nougat. These two may get the update as early as next month (October).
A month after the Xperia XZ and Xperia X Performance get the update, Sony will push out a second 'standard' update. This update will roll out to the Xperia X and Xperia X Compact.

The third phase will roll out in December and will see the Xperia Z5 series, which is made up of the Xperia Z5, Xperia Z5 Compact and the Xperia Z5 Premium, getting the Nougat treatment. Besides the Xperia Z5 series, the Xperia Z4 tablet and Xperia Z3+ will be getting updated with Nougat in December.
In Q1 of 2017, Android Nougat will start rolling out to the Xperia XA and Xperia XA Ultra. Sony has not confirmed the exact month when this update will start rolling out, it can be as early as January or as late as March.
If your device is not mentioned above, sorry, Sony will not be pushing out the update to you, if you need Android Nougat, you will have to manually update your device or stick with Android Marshmallow or buy a new phone.
Also Read: Sony to Focus Exclusively On the Xperia X Lineup Going Forward, No More Xperia Z Devices