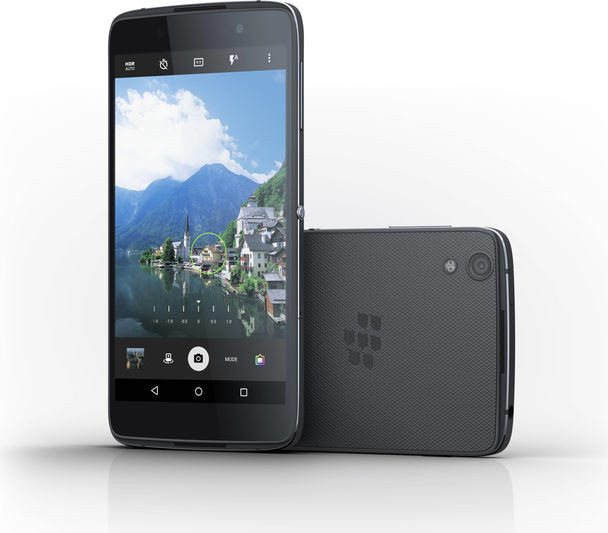 BlackBerry has promised us that it will release three Android smartphones by early 2017. The company has plans to release one Android smartphone every quarter within the next 9 months. The first of these devices will be called the BlackBerry Neon and will be launched sometime next month even though the company is yet to confirm the exact date.
Even before BlackBerry officially unveils the Neon, someone inside the company got excited and published its images and specs on the company's official website. The images and specs were taken down meaning that they were not supposed to go up in the first place.
Below is a look at the BlackBerry Neon as shared on the company's website.
As for the specs, the BlackBerry Neon will come with a 5.2 inch display with a resolution of 1920 x 1080 pixels. This phone will be powered by the Snapdragon 617 processor paired with 3GB of RAM and 16GB of internal storage space that can be expanded up to 2TB using a microSD card.
For the cameras, the Neon will have a 13MP at the back and an 8MP front facing one. Both the front and rear cameras will have LED flash support. Providing all the power will be a 2,610 mAh battery that he company says can last for up to 17 hours with "mixed" use.
We will know more about this smartphone including pricing and availability in a few weeks.
Also Read: End of The Road for The BlackBerry Classic as The Company Announces That It Will Stop Producing Them