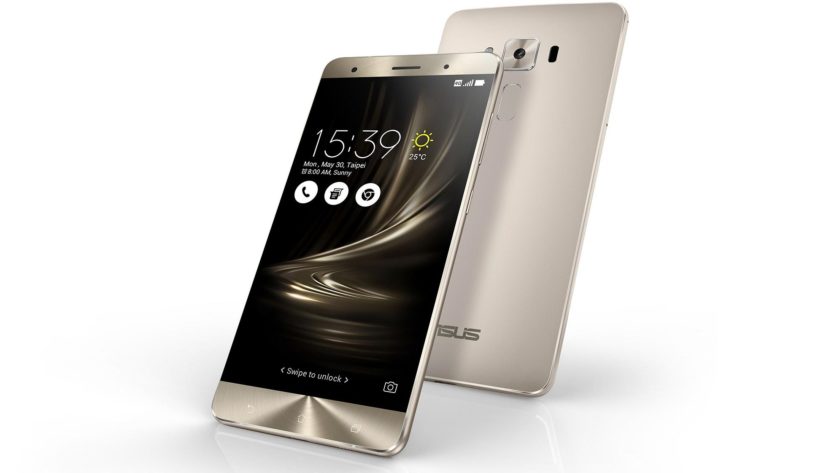 When Qualcomm announced its latest processor, the Snapdragon 821, we were all expecting to see it on the Galaxy Note 7 which will be unveiled a few months from now. It looks like Samsung has lost the bragging right of being the first manufacturer to have this processor as Asus has just launched its first smartphone with the processor.
The Asus ZenFone 3 Deluxe is the first smartphone in the world to come with the Snapdragon 821 processor. As you may have guessed it, this is the same ZenFone 3 Deluxe the company launched back in May and the only difference being the processor. It seems like Asus was just waiting for Qualcomm to launch the processor so it can be the first one to have it. Asus now needs to take advantage of this and push this smartphone before Samsung launches the Galaxy Note 7 later this year.
Just to remind you, the ZenFone 3 Deluxe comes with a 5.7-inch Super AMOLED display with a resolution of 1920 x 1080 pixels. The phone has 6GB of RAM which is one of the features that makes it stand out from the rest on the market. storage space starts from 64 GB and goes all the way up to 256GB.

The camera Asus is using also looks promising at 23MP with ASUS' "TriTech Focus" that can switch between different AF types during different situations. The front facing camera is an 8MP one. A few other additional features on this phone include a 3000 mAh battery that supports quick charge, a fingerprint scanner and Android 6.0 Marshmallow.
The Snapdragon 821
Now back to the Snapdragon 821 processor, it is a slight upgrade from the Snapdragon 820 that we have seen on most of the recent flagships. Clock speeds with the Snapdragon 821 have been pushed up to 2.4 GHz which is not that huge of a difference. Besides the speed, Qualcomm says that this processor is more power efficienct which is always a good thing to hear.
For those interested, the Asus ZenFone 3 Deluxe with the Snapdragon 821 processor, 6GB of RAM and 256 GB of storage space, it is priced at $776 (approximately Ksh 79,000), not cheap as you can see.
Also Read: Asus' ZenUI launcher is Now Compatible with Any Non-Asus Android Phone with Version 4.3 & Above