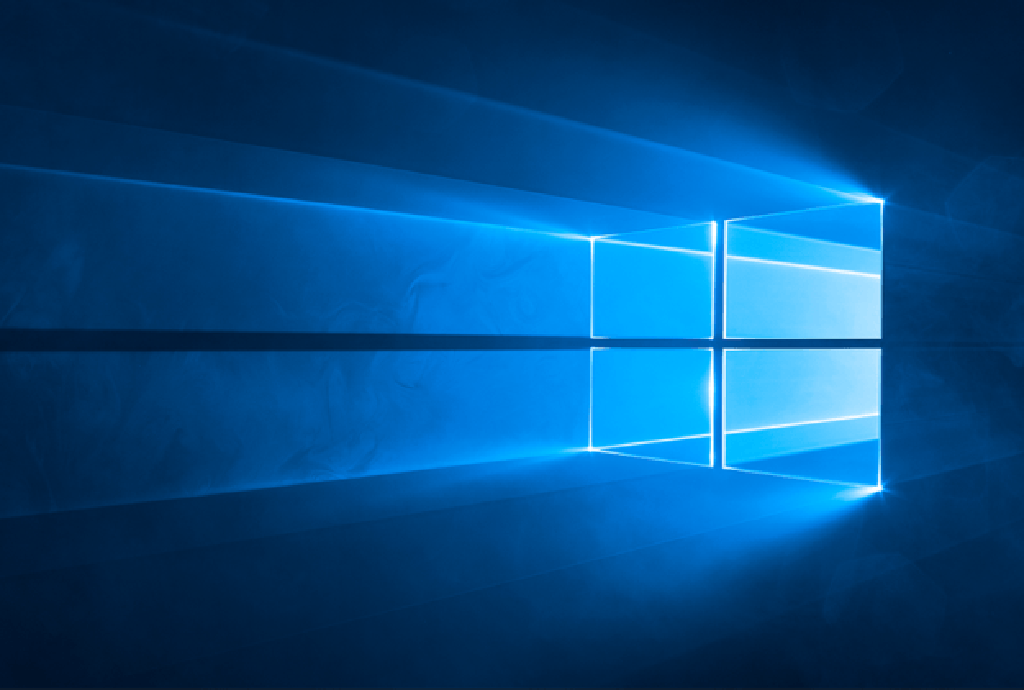 The end of the Windows 10 free upgrade is coming and you should really care if you are using Windows right now. When launching Windows 10 last year, Microsoft said that it will allow users to upgrade for free to this new OS as long as they run Windows 7 and above. The company said that the offer to upgrade for free would expire after one year.
Well, one year is almost over and this means that you have a few days to upgrade for free as long as you have a genuine version of Windows. The free upgrade period ends on July 29 so you have a little over 3 weeks. With the deadline inching closer, Microsoft is going out of its way to make sure you do not miss the opportunity.
Microsoft promised not to annoy users as it tries to get them to update to Windows 10. Even with this promise, the company is sending out reminders that take up the entire screen. This is probably helpful for those who might not be aware there is a free upgrade offer but can be annoying to those who do not want to upgrade.

Microsoft is calling this the "Windows 8.1 and Windows 7 SP1 end of free upgrade notification" and you may have probably have seen it already and if not, you may be seeing it soon.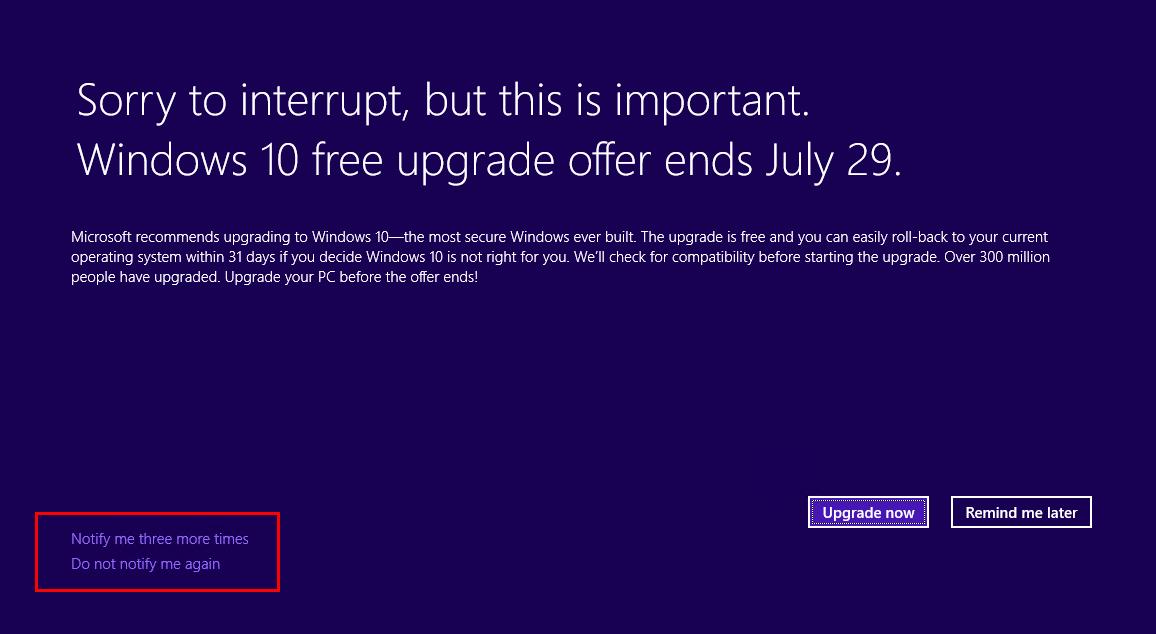 In a statement, Microsoft says, "This notification is a reminder that the Window 10 free upgrade offer ends on July 29, 2016. Microsoft recommends that you upgrade to Windows 10 before the offer expires. You can choose to upgrade directly from the notification, dismiss the notification permanently, or choose to be reminded later."
If you do not grab the free upgrade right now, you will have to pay the next time you want to upgrade, otherwise, you will be forced to buy a new laptop/PC running the OS.
Read More: Microsoft Accidentally Reveals That Windows 10 Anniversary Update Will Be Available On August 2