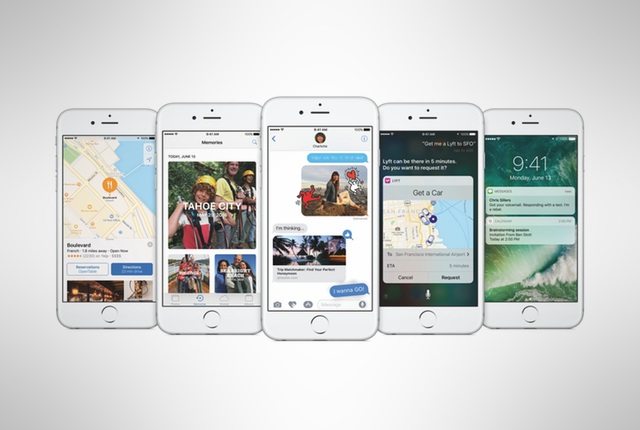 Yesterday at WWDC 2016, Apple officially unveiled the next version of its mobile operating system, iOS 10. iOS 10 is bringing with it a ton of new features including an updated lock screen, Siri, 3D Touch and photos. These are all good changes but the one thing that Apple has done with this OS update that gets people excited is the ability to delete pre-installed apps.
If you don't know, pre-installed apps are the apps you find on your phone when you set it up for the first time. On some Android devices, users were able to uninstall these stock apps but on iOS this was never possible until now.
Apple has decided to change things up and now allows users to delete stock apps if they wish to do so. This will only be possible with iOS 10 which will roll out to users later in the year. Some of the apps you will be able to uninstall include Mail, Maps, Weather among others. Apple maps isn't the best mapping app out there and I see people uninstalling it in favor of Google maps, this is something I would do if I had an iOS device.

There are still some stock apps which you will not be able to uninstall. These include Messages app, Phone, Safari, Photos and the App Store. These are some of the core apps essential for iOS so you just can't delete them.
Apple did not officially announce this update on stage but from what people are sharing online, it is definitely a feature on iOS 10.
Some other cool features that Apple will be introducing with iOS 10 include:
Updated Siri. With iOS 10, Siri will be updated to giving it more control. For example, you can command your iPhone by saying "Send a WeChat to Nancy" and the WeChat interface will be opened. This feature will also be available in other chatting apps out there but Apple used WeChat for demonstration purposes. Siri will also be integrated to the iOS keyboard and with this, it will offer you reply suggestions to the messages you receive.
A new Universal Clipboard that allows "copy and paste" to work across all Apple devices.
With iOS 10, Apple is also introducing the Raise to Wake feature that wake's the phone and display the notifications you have by just lifting your phone.
Apple maps is also being redesigned with additional features that include traffic information.
Apple Music is also being redesigned with a smiler interface.
Read More: Apple Watch Accounted for Two Thirds of All Smartwatches Shipped in 2015