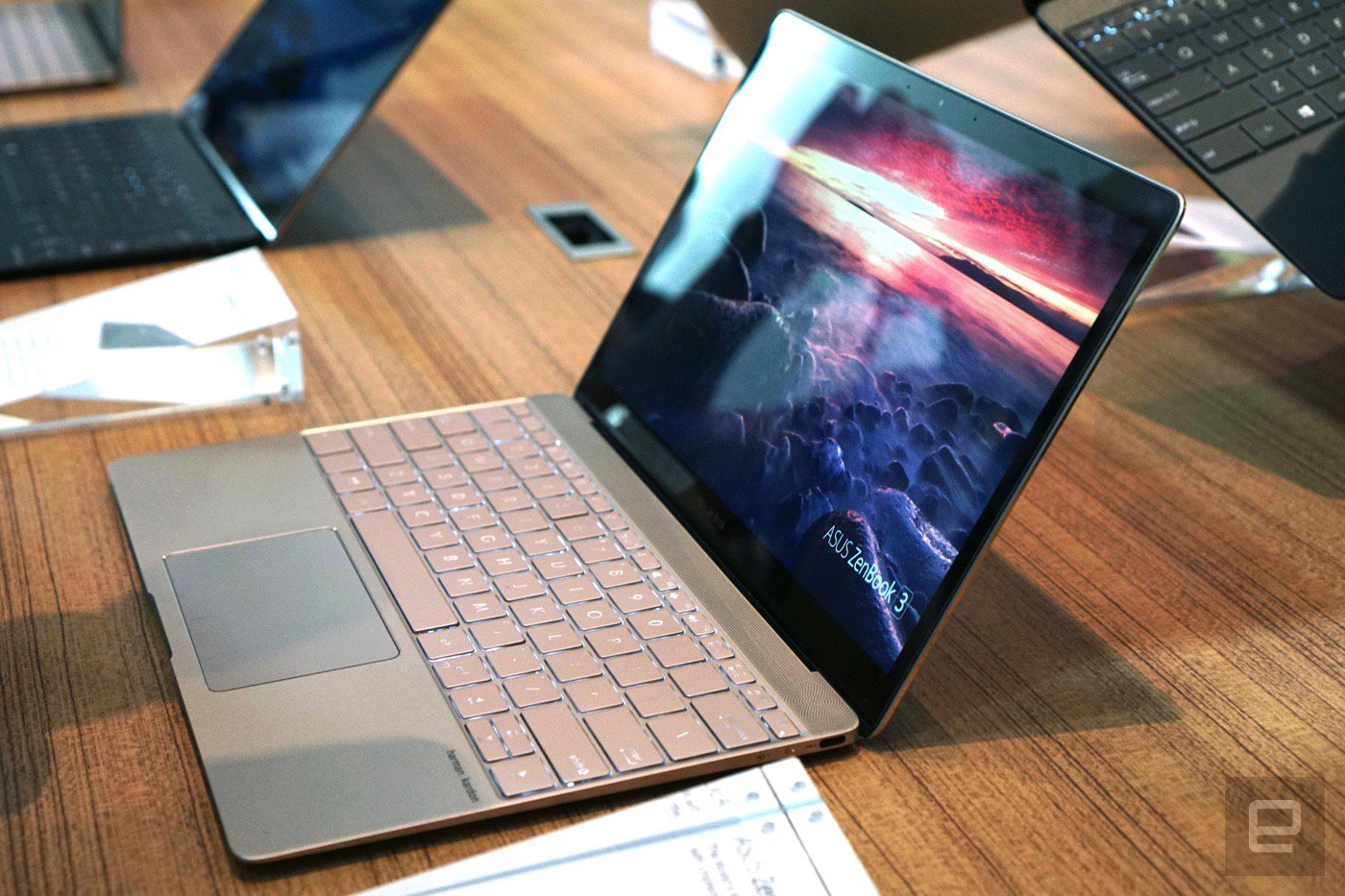 lineup is made up of the standard ZenFone 3, the ZenFone 3 Ultra and the ZenFone 3 Deluxe. The ZenFone 3 Deluxe stood out from the rest as it comes with 6GB of RAM, a Snapdragon 820 processor, a 5.7-inch display and an affordable price tag.
Besides the Asus ZenFone 3 smartphones, the company also introduced three new notebooks. The three devices under this lineup include the ZenBook 3, Transformer 3 and Transformer 3 Pro hybrid PCs. According to Asus, the ZenBook 3 is targeting the premium market segment. The laptop is worth its price and Asus compares a few of its specs to those of the MacBook (2016) showing you just how the company sees it.
The ZenBook is quite thin measuring only 11.9 mm in thickness. It doesn't weigh much either at only 910 grams. It has a spun-metal finish and is available in different color options of Royal blue, Rose Gold and Quartz grey for you to choose the one that suits your style.

It is powered by an Intel Core i7 processor paired with 16GB of RAM and 1TB PCIe SSD (solid state drive) which is faster than your normal SATA drive. The display is 12.5 inches in size which is protected with Gorilla Glass 4. For charging, the ZenBook 3 has Thunderbolt 3/USB-C port which Asus says can provide you with 60% of battery with just 49 minutes of charging. For battery life, Asus says that you can get up to 9 hours, of course this will vary depending on your usage.
The Transformer 3 and Transformer 3 Pro
The other two devices the company unveiled are the Transformer 3 and Transformer 3 Pro 2-in-1 hybrid PCs. Asus is targeting very mobile individuals with these Transformer PCs. The two share a lot of similarities with their only differences being their processors and storage capacity. The standard Transformer 3 comes with a 7th generation, 8GB of RAM and 512GB SSD. The company has not revealed the exact Intel processor this hybrid PC comes with.
The Asus Transformer 3 Pro on the other hand is powered by the Intel Core i7 processor, 16GB of RAM and up to 1TB SSD. The display size of both Transformer 3 models is 12.6 inches which is 0.1 inches bigger than the ZenBook 3.
Asus hasn't said when these will be available in retail stores but we will update you if and when they are launched in Kenya.
Read More: Asus Transformer Book T300 Chi Review: Thin and Practical 2 in 1 Laptop