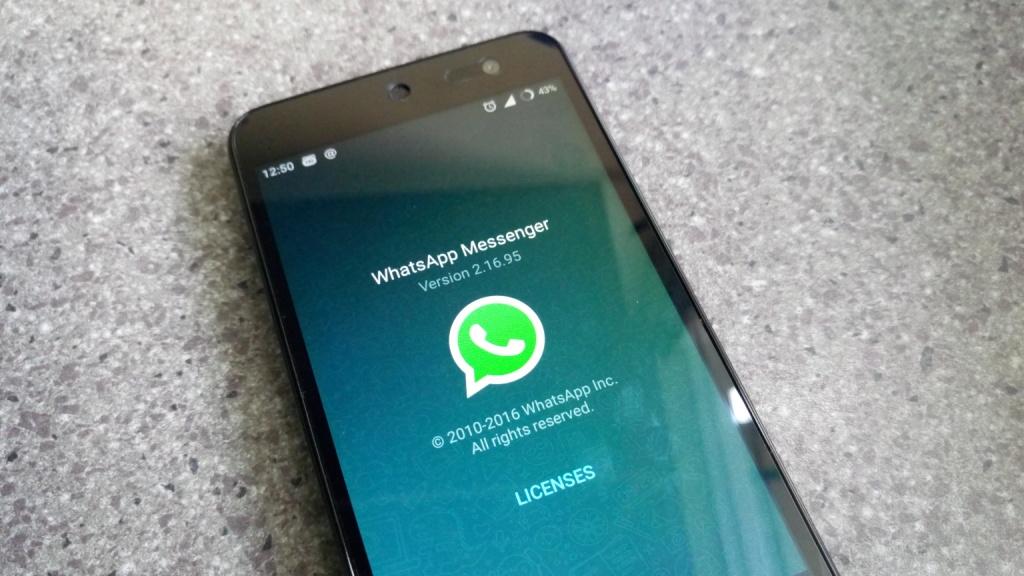 WhatsApp is making some changes on its platform to improve your experience when using its app. The company is introducing quoted messages that will allow you to reply to specific messages whether chatting to one person in a one on one conversation or in a group conversation. This feature will be very important in group settings as you will be able to reply to one person even if there are several messages from other group member. It makes it easier for the other parties in the group to know what you are replying to.
This feature has been rolling out to the beta version of the app but some people with the current public version of WhatsApp for Android (version 2.16.95). Surprising enough, this feature doesn't require an update as I have seen it on my version which is the one currently available on the Play Store. If you don't have it on your device, you will have to wait a few more days to get it or you can just uninstall and reinstall the app.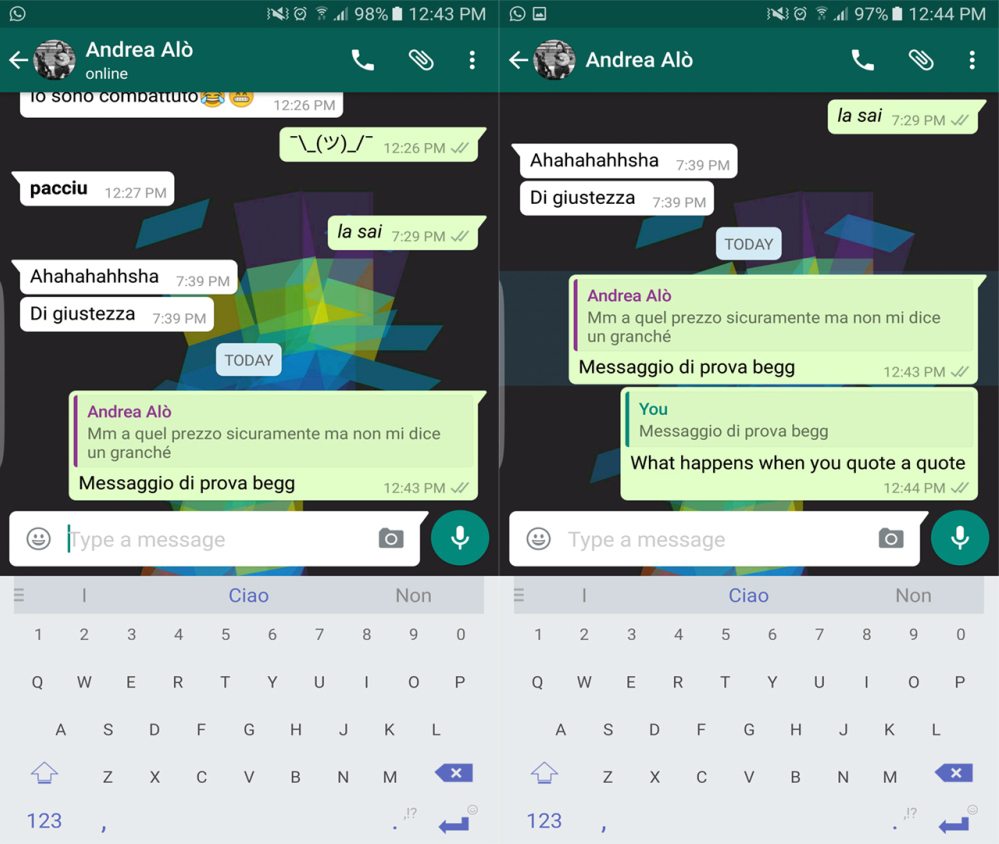 To be able to quote a previously sent message in your reply, just long press on it till some message settings appear at the top section. Tap on the reply arrow and this will quote the message from where you can type what you want to accompany the quote. You can also quote your own messages if you want to reiterate the message you had sent earlier.
At the moment, you can only quote a single message so you will have to do it over and over again if you want to quote multiple messages. This feature is also much more useful in group chats than it is in one on one conversations.
For those who have used Telegram, you may have seen this feature over there and it seems like WhatsApp is just catching up. Telegram has always set the pace when it comes to instant messaging apps and even though WhatsApp is the most popular instant messaging app out there, Telegram has always been one step ahead.
Read More: Telegram's Latest Update Allows You to Edit Sent Messages