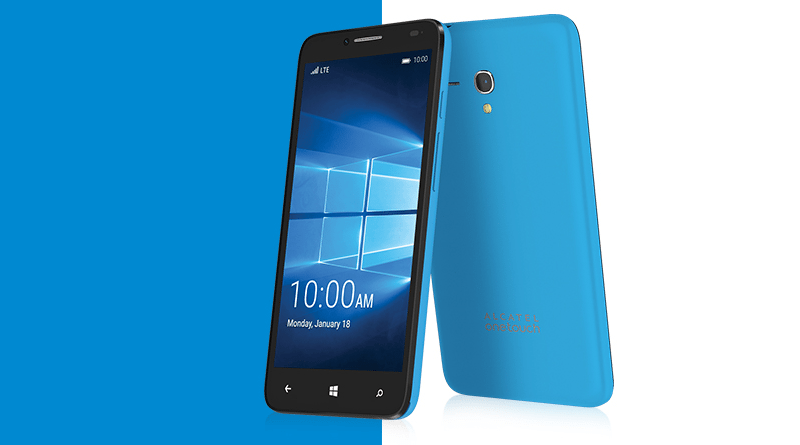 For a couple of months now, we have been hearing a lot about Alcatel's Windows 10-powered smartphone, the Idol 4 Pro. We have even seen some specs of this device when it was spotted on GFXBench. Alcatel has been quiet about this smartphone and we have not received any official communication so far.
If you have been waiting for this device, you will not be waiting for long as we expect its launch in the next few days/weeks. The phone has been certified by the WiFi Alliance and this means that its launch isn't that far away. The WiFi Alliance has also certified the international version of the Galaxy A9 Pro which we also expect to be launched soon.
Read More: The Samsung Galaxy A9 Pro international variant is on its way

Back to the Alcatel Idol 4 Pro, we expect it to launch in the US first before expanding to other markets. This is not a strange strategy for Alcatel to use as the Idol 4 Pro is sort of a niche product that will not be for everyone. When launched, it will join the Alcatel POP 4, POP 4+ and POP 4S smartphones that were launched in February this year.
As for the specs, the Alcatel Idol 4 Pro will come with a 6 inch display with a resolution of 1920×1080 pixels. Under the hood, it has the Snapdragon 820 processor paired with 4GB of RAM and 64GB of internal storage space.
For the camera, the Alcatel Idol 4 Pro has a 20MP unit at the back with an 8MP unit in front.
We currently don't have any information about the price or launch date of the Idol 4 Pro, we will know more with time and update you on the same.
Read: The Microsoft Lumia 550 Review