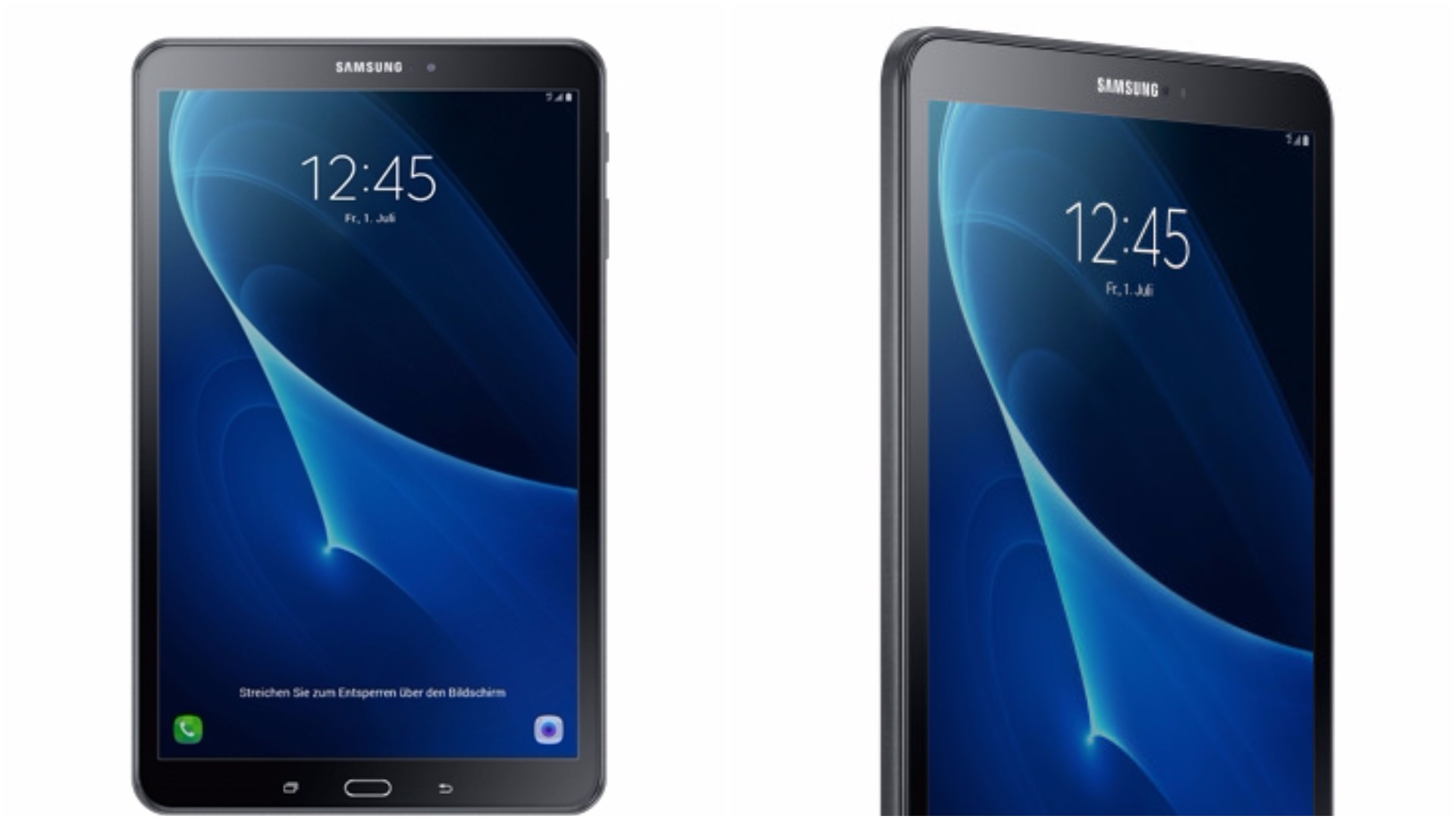 Back in March this year, Samsung unveiled one of its smallest tablets of the year, the 7-inch Galaxy Tab A (2016). With the 7 inch variant out of the way, Samsung has gone ahead to unveil the 10.1-inch Galaxy Tab A (2016). Both the 7 and 10-inch Galaxy Tab A variants for 2016 are slight upgrades from the 2015 models.
We first heard about this device yesterday but never knew what to make of it so we decided not to run the story. We actually thought it would be a totally different tablet and not a 2016 Galaxy Tab A variant. Well, it looks like we were wrong and the Galaxy Tab A 10.1 (2016) is official.
The 10.1 inch display of this tablet is a PLS one and has a resolution of 1,920×1,200 pixels. PLS here means Plane to Line Switching and is Samsung's own display technology. It's not clear if Samsung will be using this display on all its future tablets only or if it plans to sell it to some other manufacturers. The latter makes sense at this point as developing the technology to use it exclusively on its devices may not make business sense in the long run.
Powering the Galaxy Tab A 10.1 (2016) is a 1.6GHz octa-core processor that Samsung hasn't revealed much about. Even though the company has been quiet about this, it is expected to be the Exynos 7870 processor. This is used in combination with 2GB of RAM and 16GB of internal storage.
At the back it has an 8MP camera which can shoot Full HD videos. The front facing camera is a 2MP one for all your selfies and video calls.
There will be two versions of this tablet, a Wi-Fi only variant which will be available for €289 (approximately Ksh 33,000) and the LTE variant available for €349 (approximately Ksh 40,000). Both will have massive 7,300mAh batteries.
Since the 7-inch Galaxy Tab A was launched in Kenya earlier this week, I expected the 10.1-inch model to be here in about a month or two from now.
Read: Samsung Launches the 7-inch Galaxy Tab A Variant in Kenya