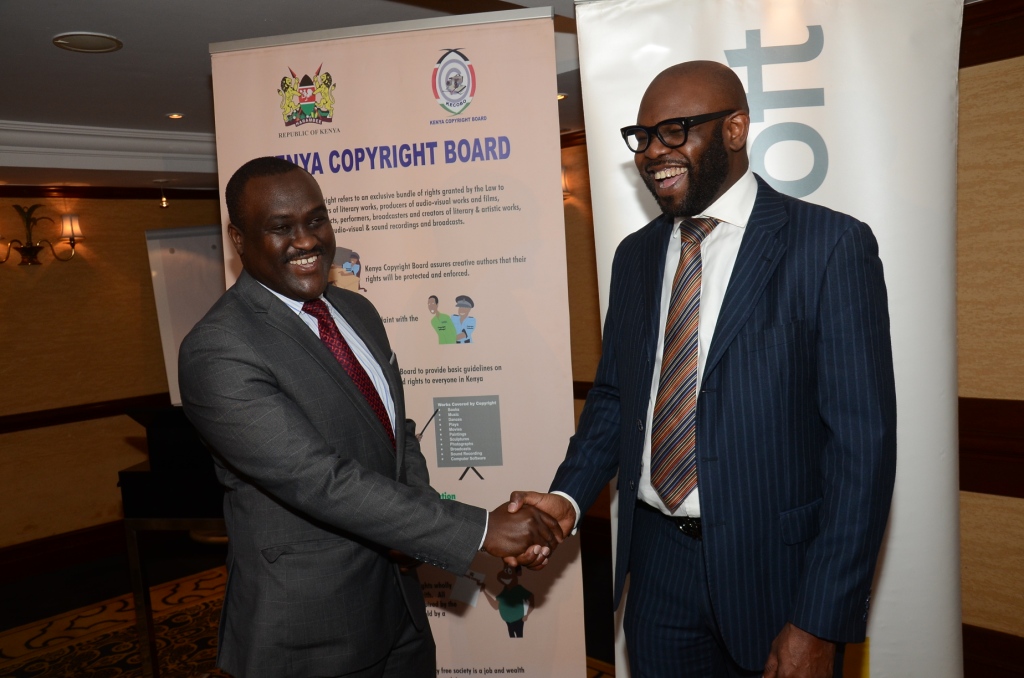 The Kenya Copyright Board (KECOBO) has today announced a month-long amnesty for individuals, Small and Medium Enterprises (SMEs) and corporations using non-genuine software, to allow them a chance to purchase or subscribe to genuine/licensed software ahead of a planned crackdown.
Making the announcement, Kenya Copyright Board Acting Executive Director Edward Sigei said the amnesty is a proactive effort by the Board to ensure compliance in the use of genuine software to mitigate associated loses and risks. Mr. Sigei says software piracy rates remain high in Kenya, at a staggering 78%, according to the most recent study – BSA Global Software Survey of 2014.
According to the Survey, 43 percent of the software installed on PCs around the world, with a commercial value of $62.7 billion (or KES 6.2 trillion), is not properly licensed. In Kenya, the commercial value of pirated software stands at KES 12.8 billion.
"Software piracy is increasingly stifling economic growth in Kenya today. The rampant use of non-genuine software is denying the country an opportunity to derive gains from licensed software, which has shown greater return on investment elsewhere in the world," said Mr. Sigei.
The survey notes that increasing the amount of properly licensed software use globally by 1 percent would add an estimated $73 billion (an equivalent of KES 7.3 trillion) into the world economy, compared to 2 trillion from pirated software. This provides a $53 billion (KES 5.3 trillion) advantage associated with using licensed software.
Similarly, the survey finds that the greatest potential for economic gains are in emerging markets where piracy is most common today. In the report, emerging markets account for 56% of all PCs in use globally and nearly three-quarter (73%) of all unlicensed software installations.
Mr. Sigei notes that SMEs, state corporations and other business organizations in Kenya continue to lose millions of shillings each year by using outdated or non-genuine software even as newer and more efficient versions are introduced into the market.
Speaking at the event, Microsoft's Country Manager for Kenya Mr. Kunle Awosika said that using licensed software provides firms with an opportunity to reduce costs and improve productivity.
Mr. Awosika said: "Licensed software presents value added services that not only improve operational efficiency for a businesses, but also improves productivity, which in turn fuels economic growth of the country."
According to Awosika, using non-genuine software exposes enterprises to enormous risks including lawsuits, security threats and the reputational peril associated with a lawsuit or security breach/failure.
"Many people do not know that when using pirated software, one has 74% chance of falling victim to cybercrime," Awosika explained.
During the one-month Amnesty, Microsoft has undertaken to drive consumer awareness campaigns around the purchase and use of genuine software through activities that will seek to empower users to acquire and use genuine software.