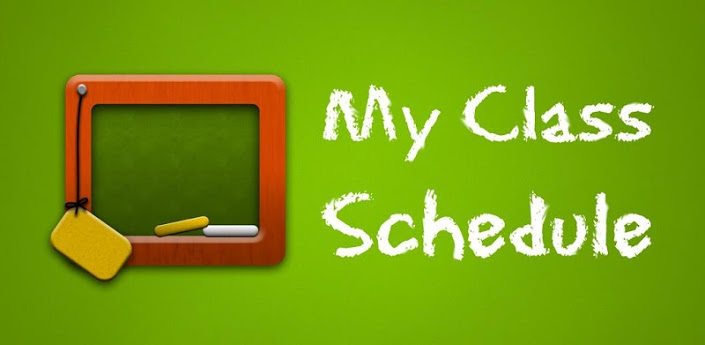 A day late, I know. It was Easter anyway. So, hoping you all had a good long weekend, I present to you this week's app, My Class Schedule, a must have app for all students. Those who pay attention, may have noticed that I'm a student, so I decided to share an app that I have been using ever since I was a freshman. A student's life can be hectic **stop laughing you working-class** those back-to-back classes, unending assignments and exams! Well to help me keep myself organized and sane, I have been using My Class Schedule to keep track of my classes and assignments.
The app is not that simple to setup, let's be honest here. You have to add each unit you're doing individually, set up the class times and if you feel like, go to the extent of including the lecturer's name and rooms used. After the initial set up, you can then add assignments to the respective units when issued. This will let you set the due date and even set when you want to be reminded of these assignments.
For those who love to plan ahead, you can go ahead and even set the exam dates and when you would like to be reminded to read for a particular unit's exam.
As you may have noticed, the app is not that beautifully made (atleast by today's standards), no material design or anything close to it. But here's why I really love the app:
It automatically sets the phone on vibration or silent (depending on what you choose) just before class begins and returns the phone to your default sound setting after the class ends.
The reminder for assignments due and upcoming exams is really helpful, especially to me.
It's free, with non intrusive ads, but you can buy it for $2 to unlock even more features.
It offers a good level of customization on how the timetable should look like.
It is a daily companion to me and yeah, there are other apps out there that do close to the same thing, but My Class Schedule offers more functionality in the free version and for this reason it made it to be our app of the week.
Download the app on Google Play Store (Sorry iOS and Windows Phone users).
Last Week's App: Wunderlist