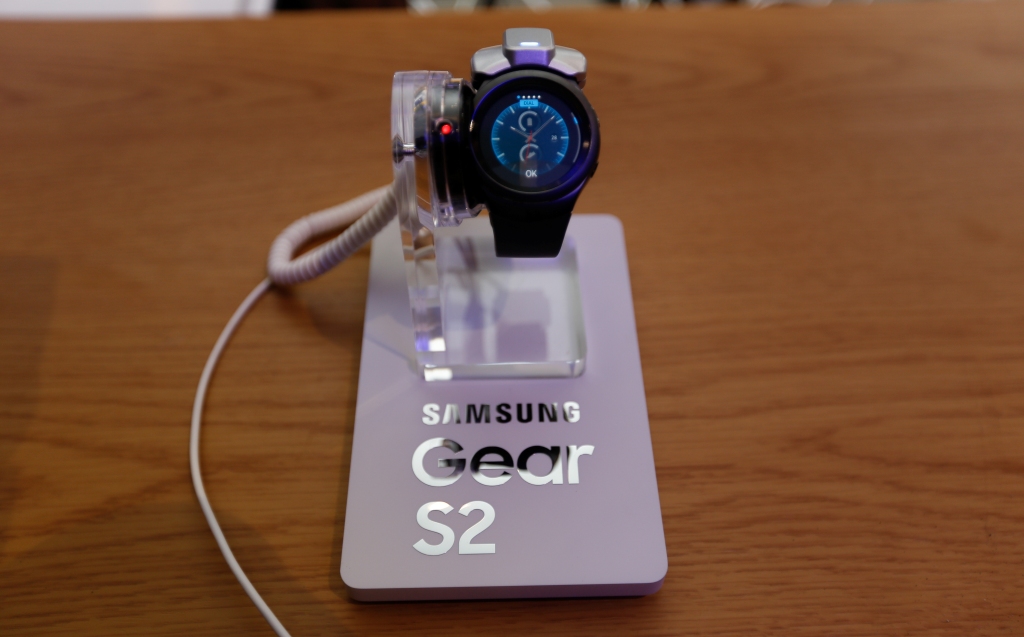 Cross platform compatibility of smartwatches is not something we are used to. Most smartwatches tend to support one platform and ignore all the rest completely. This was even taken a notch higher when Samsung unveiled its first smartwatch which it said will be able to support a few of its Galaxy Smartphones. The company changed this strategy with its later smartwatches.
Back in January Samsung announced that its latest smartwatch, the Gear S2, will be able to support iOS devices. The company had announced that this feature was to be available by the end of January but this never happened. The good news is that the feature may be coming to the Gear S2 very soon.
It is reported that Samsung has plans to push out a firmware update for the Gear S2 that will enable it to support iOS devices. This information was shared by Tizen Café on Twitter. The Gear S2 is powered BY Tizen so it makes sense for Tizen Café (on Twitter) to share it.

This news came out just as Apple announced that its smartwatch, the Apple watch will be available at a reduced price of $299 (approximately Ksh 30,000). This is almost the same price as the Gear S2 and Apple iPhone users will not be convinced to go for the Gear S2 and not the Apple smartwatch. This update would have been perfect about a month ago as right now the Apple watch isn't as expensive as it was back then.
This update will be rolling out later this month (March 31) at the same time when Gear Manager for iOS will be released. We still don't know what features it will be bringing or will be able to support as am pretty sure it will not give you the same experience you get from Android. I will keep you updated with more information when I get it.
Read More: Samsung Launches Its Latest Smartwatch, the Galaxy Gear S2, In Kenya