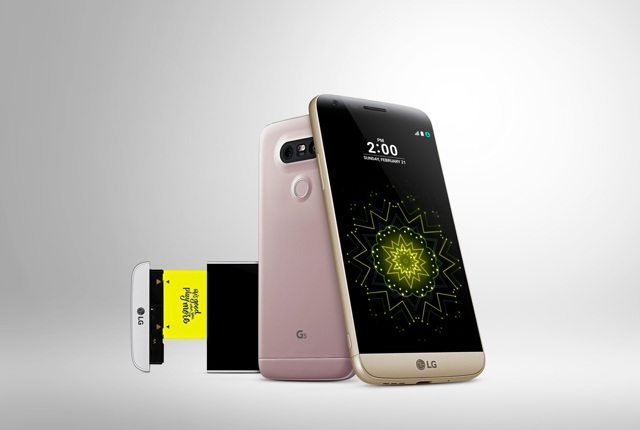 We have told you about LG's plans to unveil its latest smartphone before the end of the year. This smartphone, the LG G5, was unveiled yesterday ahead of Mobile World Congress (MWC) 2016. This is not the first smartphone from LG this year but it is the most interesting one. It is the most anticipated smartphone this year and LG did not disappoint.
The LG G5 has a modular design that will definitely be turning heads this year. As for its specs, it has everything we have seen in the leaks prior to this. The first thing you may like is its always-on-display that is a small but significant feature on any smartphone. LG has promised that this feature will not affect the battery life.
Still on the display, the G5 ha a 5.3 inch one which is the perfect size if you ask me, this display has a quad-HD resolution. The phone has a 16MP camera at the back with an 8MP camera with a 135-degree wide-angle lens in front.

One other thing that you may appreciate is the 2,800 removable battery and the microSD card slot to help expand the 32GB of internal storage space. This battery slides out and is not removed from the back panel as we are used to. This helps with the modular design of the LG G5.
Below is a look at some of the specs of the LG G5
[table id=26 /]
As you can see from some of the specs above, the LG G5 is a very interesting device, LG seems to have nailed it with this device and we will have to see how it does on the market in terms of sales.
LG G5 Pricing and availability
We are still not sure when we might get the LG G5 in Kenya but we will know more in the future. Keep it here to be informed on this.