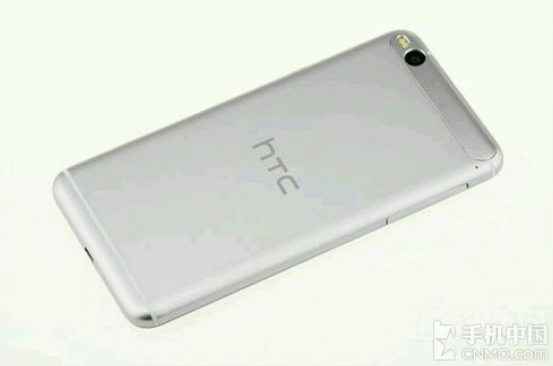 The HTC One smartphone is to be unveiled in the next few weeks. We know that the company has plans for this given that the current flagship, the HTC One M9, has been on the market for almost a year.
We have been hearing about the HTC One M10 and we were expecting to see it later this month at Mobile World Congress (MWC 2016) in Barcelona. The device may not be unveiled at the event after all as HTC has plans to host a dedicated event given that some of the other big manufacturers including Samsung and LG have plans to unveil their 2016 flagships at MWC.
With the rumors about the unveiling event out of the way, we have just seen the first photo of what may be the HTC One M10. This photo surfaced online yesterday and gives us the front look at the 2016 flagship which doesn't look much different from any android smartphone out there.

The phone has what looks like a fingerprint sensor on the home button. This is not a hard thing to imagine as we have seen some smartphones with fingerprint scanners on the home button.
The volume and power buttons are on the right with no extra buttons as far as I can see. This phone also seems to be missing the second front facing speaker, something we have seen on previous HTC One M series devices before.
As for specs, we have heard that the HTC One M10 will have a 5.1 inch QHD AMOLED display and will be powered by a Qualcomm Snapdragon 820 processor. It will also have 4GB of RAM, 32GB of expandable storage space and a 12MP UltraPixel camera at the back. The phone will come with Android 6.0.1 Marshmallow skinned with HTC Sense 8.
We will update you on the HTC One M10 as we get more information.
Read More: Five Decent HTC Smartphones under Ksh 20,000