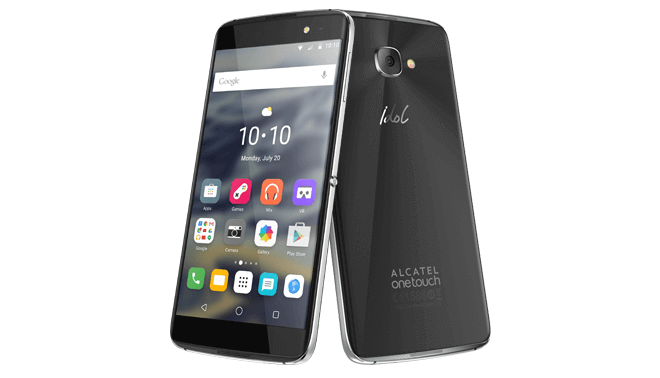 Alcatel is set to announce two new smartphones later this month at the Mobile World Congress (MWC 2016). These two smartphones are the Alcatel OneTouch Idol 4 and 4S. Alcatel has of course not said anything about these smartphones but their specs have already leaked online raising our expectations.
From the leaked specs, these two smartphones really look attractive and worth looking into.
The Alcatel Idol 4S
Starting with the Alcatel Idol 4S, it has a 5.5 inch QHD AMOLED display. Underneath, it is powered by a 1.8GHz + 1.4GHz octa-core CPU with 3GB of RAM and 32GB of internal storage space. If this is not enough for you, there is a microSD card slot that can expand the memory space to 512GB.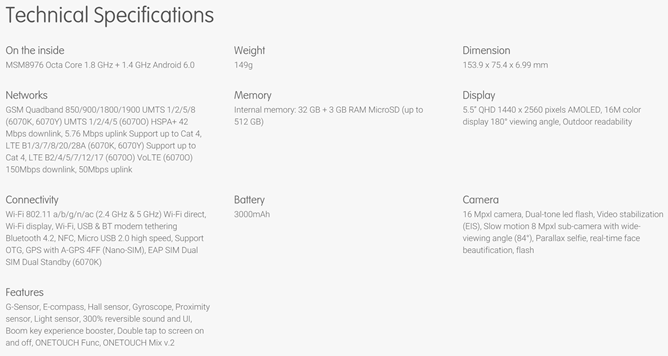 For the camera, the Idol 4S comes with a 16MP unit at the back with an 8MP one in front. This looks like a very decent combination that am sure will be able to take some decent photos. The phone comes with a 3000 mAh battery unit, something we have come to expect from most smartphones of late.
As for OS, it will come with Android 6.0 Marshmallow.
Alcatel Idol 4
The Alcatel Idol 4 on the other hand will come with a 5.2 inch IPS display with a 1080p resolution. It is powered by a 1.7GHz + 1.2GHz octa-core CPU coupled with either 2GB/3GB of RAM and 16GB of internal storage space that can be expanded up to 512GB.
As for the camera, it comes with a 13MP unit at the back with an 8MP unit in front. Alcatel isn't known for the best cameras out there but am sure this combination will not disappoint. As for the battery, it will have a 2,610 mAh unit which we are still not sure if it's removable or non-removable.
Price and Availability
Alcatel has been pretty fast of late when it comes to bringing g its latest devices into the country. The current Idol devices took only two weeks after global launch to be available in the country and am not expecting anything different with these new ones.
Read More: The Alcatel OneTouch Pixi First Is the Company's Latest Affordable Android Powered Smartphone