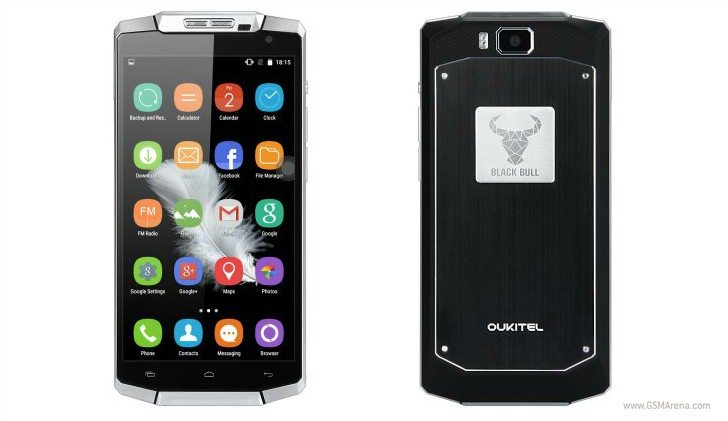 Back in June this year, we told you about plans by Oukitel to unveil its first smartphone with a 10,000 mAh battery. Back then, this was just a rumor and was not very believable and the company even went ahead and unveiled another smartphone with a 6,000 mAh battery. This made us forget about the one with the 10,000 mAh battery until yesterday when the company officially unveiled it.
Read More: The Oukitel K6000 Smartphone with a 6000mAh is Official
This new smartphone, the Oukitel K10000, can keep you charged up for a very long time and coming from a relatively unknown manufacturer puts the top manufacturers such as Samsung and the likes to shame. For the company to manage to squeeze a 10,000 mAh battery unit in a smartphone is just amazing.
The other specs of the Oukitel K10000 show that it is a very ordinary but still appealing device. It has a 5.5 inch display with a resolution of 1280×720 pixels. It is powered by a quad-core MediaTek MT6735 processor coupled with 2GB of RAM and 16GB of storage space. Storage space can be expanded using a microSD card.
As for the camera, the Oukitel K10000 has a 13MP unit at the back with a 5MP one in front. The 10,000 mAh battery can also act as a power bank and charge other devices. As for charging this battery, the company says that this can be done in just under four hours. I just wish it was supporting quick charging.
The phone has a reasonable price of $239 (approximately Ksh 25,000) and those who want it can order it from GearBest.
Read More: Apparently This Smartphone Has a 10,000mAh Battery That Can Last For a Week