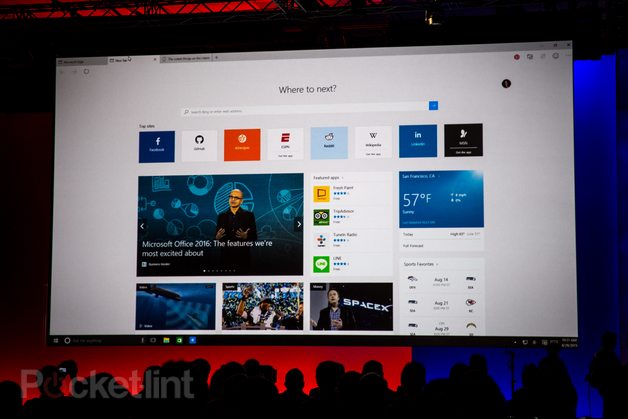 Microsoft Edge came into existence with the launch of Windows 10 earlier this year. This is new browser from Microsoft for the Windows platform that is meant to take over from Internet Explorer that has not been particularly good so far.
With the Edge browser, Microsoft wants to do thing a little bit different and has plans to include support for extensions in the future. This information comes from Windows Central and they spotted a web page on Microsoft's website showing off available extensions for preview. This page was then deleted a few hours later but the fact that it was put up in the first place shows that Microsoft is working on these extensions for the Edge browser.
The web page showed off a pair of Edge extensions for Pinterest and Reddit. The Pinterest extension is sort of a Pin It Button while the Reddit one is a suite of enhancements to make browsing Reddit a bit easier.
These are not the only extensions that are being worked on, the page went ahead to reveal, "more extensions are on their way". We have heard previously that these extensions will be available as from 2016 so we are keeping our fingers crossed as we get closer to the new year.
Read More: Microsoft Edge Will Be the Default Browser for Windows 10