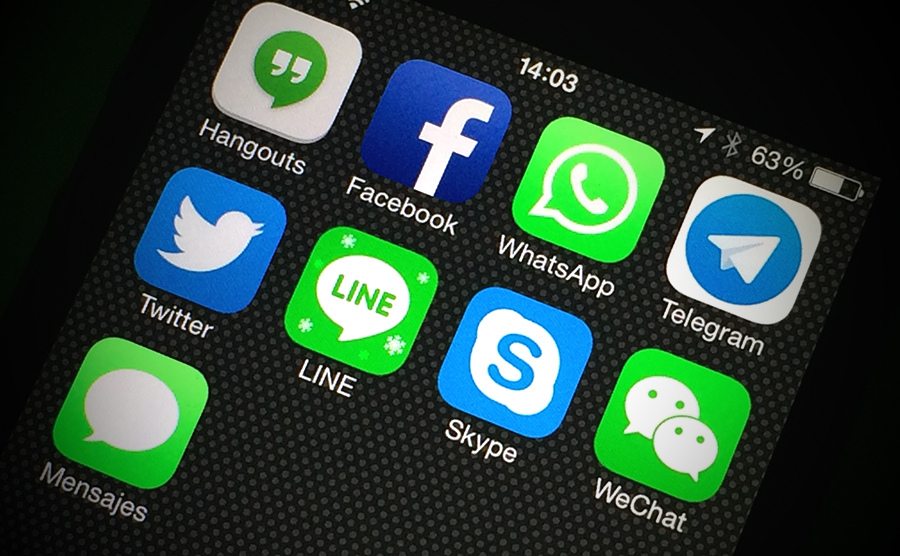 WhatsApp is a very familiar application and a favourite to many. You are probably just from using it before you started reading this, but would you believe me if I told you that WhatsApp sucks? No? Ok.
Well, WhatsApp is not the best messaging app in the world. Don't get me wrong, it is good at what it does. I use it daily but I don't use the conventional app, I use a more customizable one that could get me banned from using WhatsApp if they found out.
So today I am gonna put it head-to-head with a very able contender, Telegram. You may have heard about Telegram, but if you haven't I am going to show you  what Telegram has to offer in comparison to WhatsApp.
Privacy
This has been WhatsApp's failure from the beginning, you cannot hide your online status. You can only hide your "last seen". This is the same case with Telegram but they offer something more. On Telegram, you can hide your last seen only to specific people or show it only to specific people.
Secret Chat and Self-Destruct
Ever wanted to tell someone a secret and you didn't want to risk anyone else finding out? Well, this feature is meant for you. It works this way, you start a secret chat from the menu option, then from the chat menu you set the self-destruct timer and when the timer runs out, your whole conversation just disappears…voila! Oh plus when someone takes a screenshot, you are notified. Hallelujah ladies? Unfortunately this only works on Secret Chats. WhatsApp on the other hand has…never mind.
 Photos and Videos Sharing…also Files?
I know you're wondering why this is a point. I'll explain, you can share videos and photos on both platforms but WhatsApp has a size limit of 16mb…Telegram has a limit of 1GB! Plus, on Telegram you have the option of selecting whether you want the photos sent to you to be downloaded to your phone or not (save to gallery). This means you don't have to go to your gallery and start deleting photos that you don't want. Then again you can also send Files via Telegram.
Emojis and Stickers
Telegram has similar emojis to WhatsApp…WhatsApp emojis are even better since they added the "race" emojis. But Telegram on the other hand offers something extra…Stickers. Similar to what we have on Viber and Hangouts. The stickers are perfect for expressing those facial expressions words cannot.
 Using across multiple devices
We all know that you cannot use WhatsApp on more than one device, with the same phone number, without going through some hacks, and WhatsApp Web doesn't count. Telegram on the other hand can be used across all devices possible. On the Web,  iOS, Desktop and even works on non-sim tablets. All these devices sync and you don't need to use third party apps to enjoy this, unlike WhatsApp.

Conclusion
WhatsApp is a great app, but Telegram has it's own advantages that would compell anyone to ditch WhatsApp for it. I personally wouldn't switch completely yet, as the usage of Telegram hasn't caught up well. But again, there's a reason why WhatsApp is blocking Telegram links form their app.
I haven't gotten into the technical details of the apps like how much safer Telegram is when it comes to being hacked compared to WhatsApp or how much faster it is too.

Read More: WhatsApp Is Apparently Blocking Links to Telegram

The above mentioned features may not cut it for you but I suggest you try it yourself and see if you like it. Here's where to get Telegram: Android, iOS, Windows Phone, Desktop and Web.