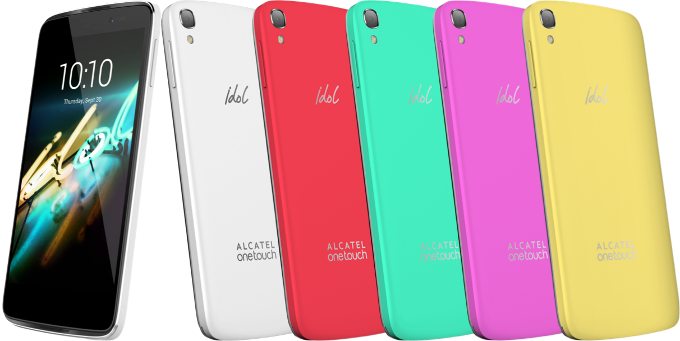 Alcatel OneTouch has expanded its flagship Idol brand as the company tries to stay competitive in the market. The new addition to the lineup is the Alcatel OneTouch Idol 3C that brings premium smartphone specs at a fraction of the price. The Idol 3C is very similar to the Alcatel OneTouch Idol 3 that the company unveiled earlier this year.
The Alcatel OneTouch Idol 3C has a 5.5 inch IPS LCD display with a resolution of 1080 x 1920 pixels. This display comes with Technicolor Color Enhance technology that ensures it is vibrant and accurate colors.
Under the frame, the Alcatel OneTouch Idol 3C is powered by a 1.5 GHz 64-bit octa-core Snapdragon 615 processor. This is combined with 2GB of RAM and an Adreno 405 GPU. As you can see, these are quite impressive specs Alcatel has managed to squeeze into this device. For memory, the phone has 16GB of storage space that can be expanded up to 128GB using a microSD card.

At the back of the phone sits a 13MP camera with an 8MP one at the front.
Symmetrical phone
One unique thing with the Alcatel OneTouch Idol 3C is that it is a Symmetrical phone with the UI programmed to allow you to use it even in the upside down position. This means that you can make phone calls or use the phone as you would when it is in the upside down position.
Price and Availability
Alcatel has not revealed the price and availability of the Alcatel OneTouch Idol 3C but I expect it to hit retail stores in the next 2 months. As for the retail price, it will cost the same as its predecessor, the Alcatel OneTouch Idol 3. This means that it will not retail at more than $250 (approximately Ksh 27,000).
We will update you on this as we get more information.
Read More: Alcatel redefines the Smartwatch market with the Alcatel OneTouch Watch