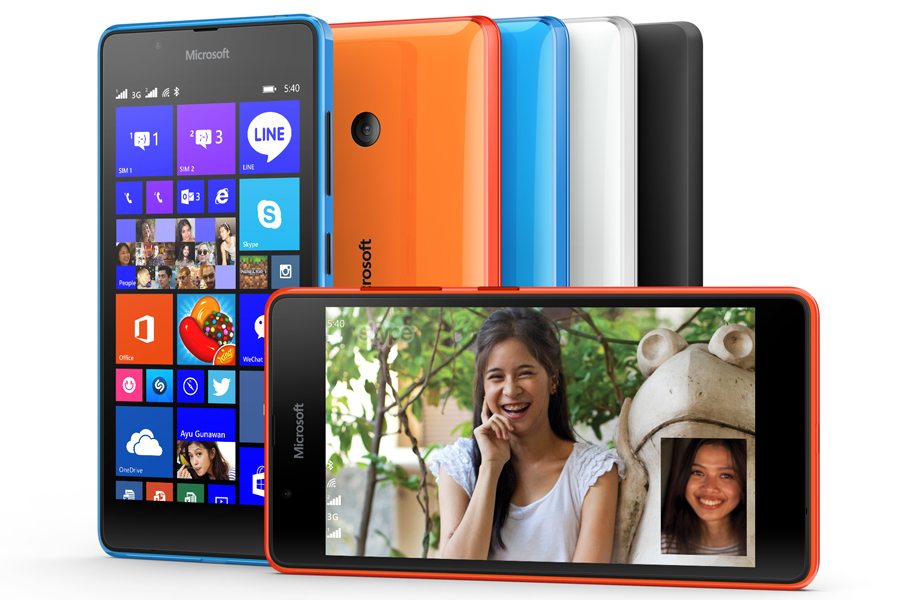 Microsoft is working on some new Lumia smartphones that it will unveil later this year at IFA. We all know that there will be a flagship device in Microsoft's lineup but the company has not revealed anything about this device. At this point, all we are left with are rumors and leaks that help us predict what the next smartphones from Microsoft will look like.
Information about the flagship devices, the Lumia 940 and Lumia 940 XL has been around but what has surfaced recently is that Microsoft will add three other devices in addition to these. Some of the specs the Lumia 940 and Lumia 940 XL will have include Quad HD AMOLED screens, 20MP PureView cameras and Snapdragon 810 processors.
Apart from the flagships, Microsoft is also working on three other affordable smartphones, the Lumia 550, Lumia 750 and Lumia 850. We haven't heard much about these three devices but a leaked document has shed some light as to what we should expect from these devices.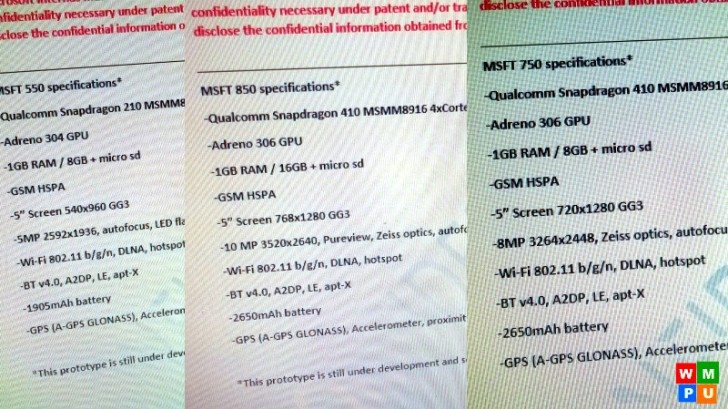 According to the leaked document, the Lumia 55o will have a 5 inch qHD screen and will be powered by a Snapdragon 210 processor that clocks at 1GHz. It will also have 1GB of RAM, a 5MP main camera, a 2 MP front facing camera and a 1,905 mAh battery.
The Lumia 750 on the other hand has a 5 inch display with a 720p resolution. It is powered by a 1.2GHz Snapdragon 410 processor coupled with 1GB of RAM. For storage, this camera will have 8GB of it that can be expanded using a microSD card. For the camera, the Lumia 750 will have an 8MP ZEISS optics on the back and a 5MP at the front.
As for the Lumia 850, it will have a 5 inch display with a 768p resolution. It will have a 1.4GHz Snapdragon 410 processor. It will have a 10MP ZEISS camera at the back with a 5MP front facing camera. The phone will have 16GB of internal storage and a 2,650 mAh battery.
All these three phones will run on Windows 10 Mobile.
Source [WMPU]