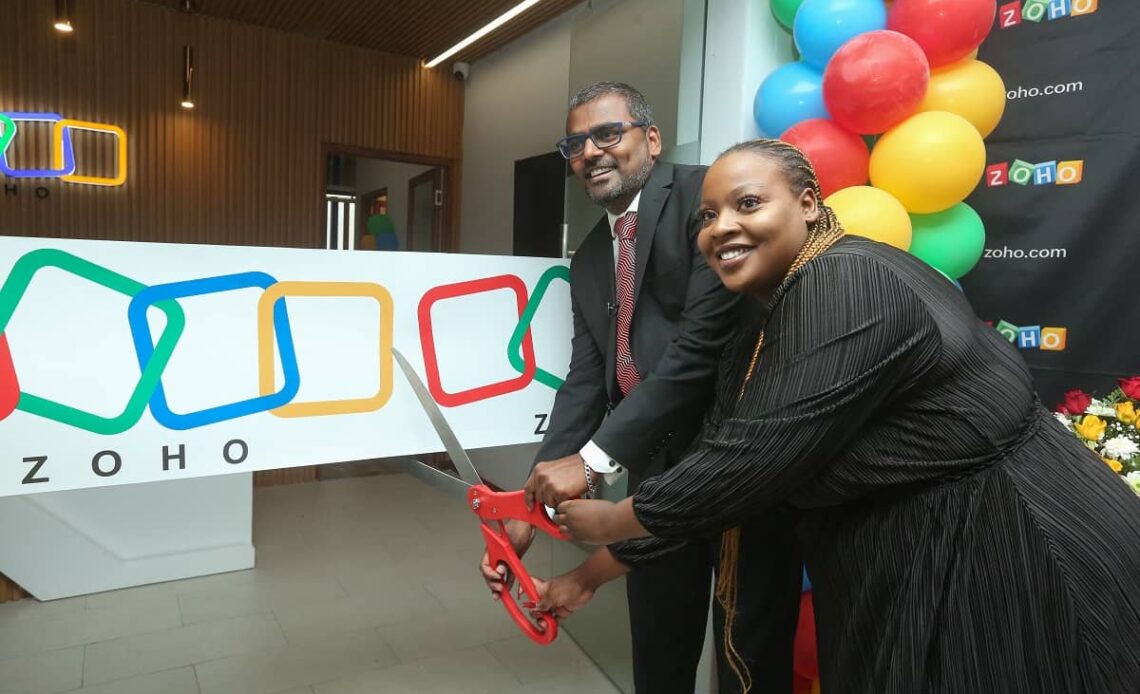 Zoho has reached a major milestone with the inauguration of its new office in Nairobi, Kenya. This expansion marks Zoho's seventh office in the Middle East and Africa (MEA) region, signifying its commitment to meeting the demands of large organizations. Alongside the office opening, Zoho has also announced a strategic partnership with the Institute for Small Business Initiatives (ISBI), aimed at empowering Kenyan SMEs with enterprise technology. Furthermore, Zoho has made significant investments across its portfolio to fuel its upmarket growth and cater to the evolving needs of mid-market and enterprise customers.
Partnership with ISBI to Drive Digital Transformation
ISBI, a renowned institution working with small and medium-sized enterprises (SMEs) in Kenya, has joined forces with Zoho to help local businesses scale their operations and gain a competitive edge. Through this partnership, Zoho will provide SMEs associated with ISBI access to its unified platform, Zoho One, which consists of over 50 business applications. These applications cover various functions such as customer relationship management (CRM), finance, human resources, project management, collaboration, marketing, and sales.

By leveraging Zoho One, SMEs can swiftly transition their operations online, automate processes, and efficiently manage their entire business from a single integrated dashboard. Additionally, businesses in Nairobi that avail access to Zoho One will receive comprehensive tech support and product training, ensuring they maximize the benefits of this collaboration.
Maryanne Akoth, Director for Programs at ISBI, expressed her enthusiasm about the partnership, highlighting the positive impact it will have on SMEs in Kenya. She emphasized the significance of digitization in overcoming challenges faced by small businesses and commended Zoho's diverse product portfolio as a valuable asset for driving growth.
Zoho's substantial investments across various areas are aimed at sustaining its upmarket momentum and delivering enhanced solutions to its customers. The company has witnessed an impressive 65% compound annual growth rate (CAGR) in the mid-market and enterprise segment over the past three years, representing a significant portion of its business.
To further support its customers, Zoho has focused on the following key investment areas:
Go-to-market Investments: Zoho aims to expand its Enterprise Business Solutions (EBS) to provide better technology stack management for enterprise businesses in the current economic climate. EBS offers solutions engineering, account management, and customer success expertise to large organizations.
New SI Partnerships: Zoho intends to strengthen its network of system integrator (SI) partners, such as Tata Consultancy Services, Deloitte, and Wipro, to enhance its platform and develop industry-specific solutions that align with customer best practices.
Global Procurement: Zoho facilitates global procurement efforts for enterprise organizations with regional operations through unified multi-currency invoicing, accepting payment in over 15 currencies worldwide.
Platform Investments: Zoho Marketplace, with over 1,800 extensions and more than 1 million installations, provides an avenue for large organizations to create and deploy private extensions tailored to their unique workflows. Zoho's no-code and low-code capabilities simplify large deployments, enabling faster time-to-market and cost-effectiveness.
New Applications and Enhancements: Zoho has introduced Zoho Contracts, a secure contract management software that centralizes the entire contract lifecycle, streamlining processes and mitigating risks. Additionally, Zoho DataPrep is now deeply integrated with Zoho CRM, facilitating data transformation and migration while ensuring accuracy and efficiency.
Security and Privacy Investments: Zoho has introduced Zoho OneAuth, a comprehensive multi-factor authentication application that includes Smart SignIn and Pass