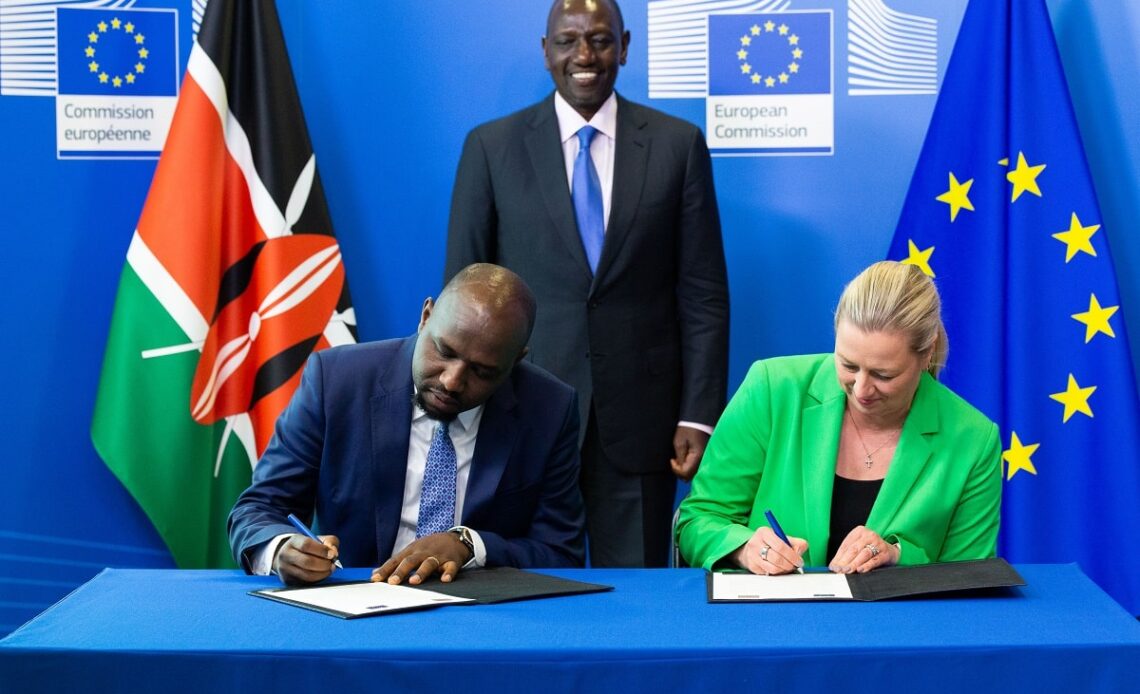 Team Europe, a consortium of European organizations, has announced plans to invest in transformative green mobility in Nairobi. The project, known as the Nairobi Core Bus Rapid Transit Line 3 (BRT 3), will receive a total investment of €347.6 million, including €45 million in grants from the EU budget, to create a dedicated electric bus rapid lane in East Africa. The BRT Line 3 is expected to be operational by 2030 and will transport up to 300,000 daily commuters through the most congested areas of Nairobi, significantly reducing commuting time and curbing pollution, traffic accidents and fatalities, while increasing traveler safety.
The initiative is part of the Mombasa-Kisangani strategic corridor, a priority in the Global Gateway Africa-Europe Investment Package that aims to strengthen partnerships between the EU and African countries, with a focus on driving green and digital transitions in Africa. It will be the first dedicated electric bus rapid lane in East Africa and will form part of a system of five rapid bus lines to be developed in Nairobi, all designed by European expertise and funded by a consortium of Team Europe partners.
The European Investment Bank (EIB) and the French Development Agency (AFD) will jointly provide €236.3 million to support the project. The German Federal Ministry for Economic Cooperation and Development (BMZ) and the EU will provide technical assistance through the Deutsche Gesellschaft für Internationale Zusammenarbeit (GIZ) GmbH, while the Kenyan government will contribute €66.3 million.

The BRT line 3 project has a strong focus on sustainability, with buses running on renewable electricity produced in Kenya. The project also addresses affordable fare setting and inclusion of access to the public transport system for youth, women, low-income households, and people living with disabilities. The transformative electric BRT line 3 will transport commuters through the most congested areas of Nairobi in an efficient and safe manner, with a bus every three minutes during peak hours.
This investment is a significant milestone in the partnership between the EU and Kenya under Global Gateway, a program aimed at boosting sustainable investments in line with the United Nations' Sustainable Development Goals (SDGs). The project will enable millions of people living in Kenya's capital to access safe and green transport for years to come, and it is expected to have a transformative impact on the economy and society of the country.
Read: Kenya Power Takes the Lead in Supporting E-Mobility Growth