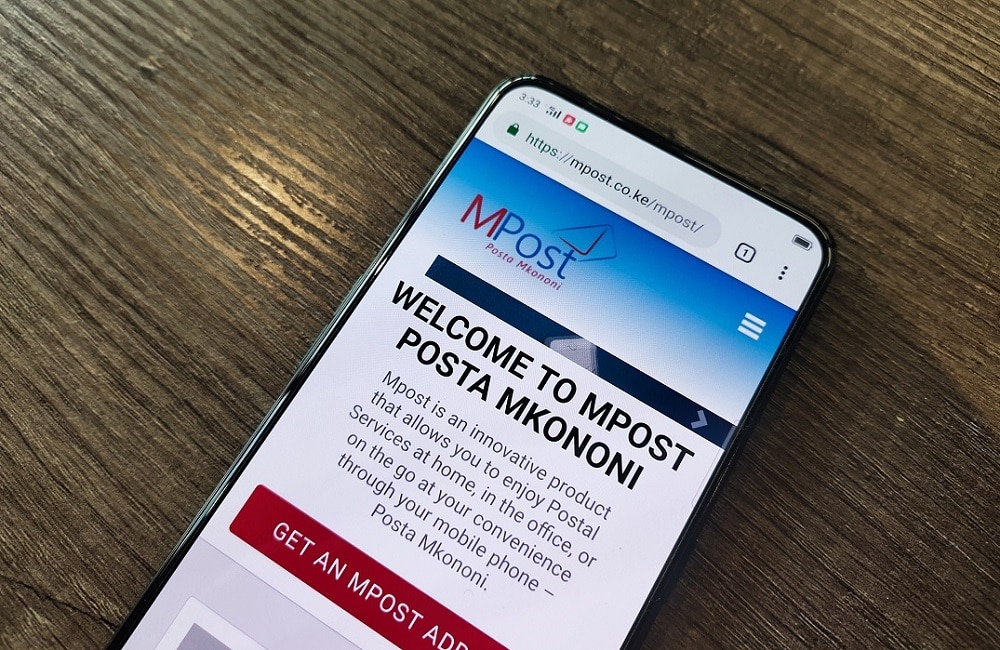 MPost has increased its annual subscription charges by 33% in response to high operating costs. The service, which was launched in Kenya in partnership with the Postal Corporation of Kenya (PCK) in 2016, will now see subscribers paying an annual fee of Ksh 400 from Ksh 300.
According to the founder and CEO of Taz Technologies, the company that owns the MPost innovation, the increase in annual subscription charges is mainly due to the high cost of doing business in Kenya, which has gone up in the last few years. The service enables mobile phone users to receive alerts of mail or packages and choose how the parcel is delivered, with a separate fee applying for doorstep delivery.
MPost was designed to expand users of formal mail services by lowering costs, with ordinary post office boxes costing thousands of shillings per annum, with customers able to pay for one or several years. The service is targeting the younger generation who may not be interested in owning a physical post office box, and the main reason PCK went into a partnership with Taz Technologies was to help rev up revenues for the State agency that has taken a hit from the effects of Internet-based mailing and the entry of private couriers.

Since the onset of the Covid-19 pandemic, the logistics sector has been identified as a key focus area for revenue growth by PCK, informed by changes in consumer behaviour and new shopping trends. The price increase indicates that the firm, together with its partner PCK, could raise its revenue to Ksh 26 million per year based on the 65,000 active subscriber base. MPost has been seeking to expand its services across East Africa apart from Kenya and Rwanda.
Read: What You Need to Know About the MPost Service