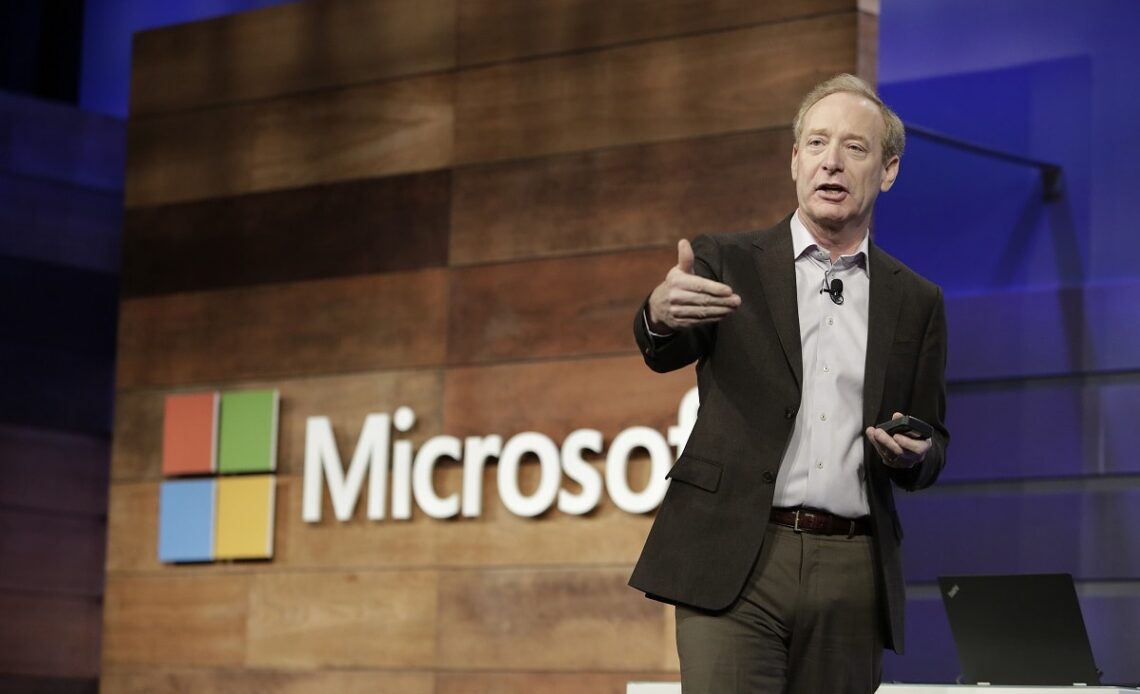 As the world looks to accelerate sustainable development in the least developed countries (LDCs), leaders from around the world, civil society, and the private sector will convene in Doha, Qatar on March 5th to discuss ways to create growth and opportunities for these nations. The LDCs, which account for 13% of the world's population, but only about 1.5% of global GDP and less than 1% of global trade, were classified by the United Nations (UN) as nations most in need of social, economic, and environmental opportunities 50 years ago. Microsoft, under the leadership of Brad Smith, Vice Chair and President, is committed to expanding opportunity in the LDCs through digital technology, with a focus on infrastructure, skilling, and development.
Digital Infrastructure: Advancing Connectivity in Africa
Infrastructure, particularly connectivity, is a critical factor in driving growth and opportunity in the LDCs. Microsoft's Airband Initiative aims to extend high-speed internet access to 250 million people living in unserved and underserved areas around the world, including 100 million in Africa. Recently, Microsoft announced a new collaboration with Liquid Intelligent Technologies to bring internet coverage to an additional 20 million people in Africa by 2025. Liquid operates Africa's largest independently-owned network, with over 100,000 kilometers of fiber stretching across the continent. This program will reach a number of markets across Africa, including LDCs such as the Democratic Republic of the Congo (DRC) and Zambia. Additionally, the partnership will increase availability of high-speed connectivity in Kenya, Nigeria, Tanzania, and South Africa.
The Airband Initiative is a comprehensive approach that brings together a wide-ranging ecosystem to design, implement, and support locally relevant connectivity programs. Partners include middle-mile broadband providers, local internet service providers (ISPs) for last-mile connectivity, energy partners, international organizations, and local governments.
Digital Skilling: Increasing Capacity Building and Security
Access to digital infrastructure is only one piece of the puzzle. Entrepreneurs and workers in the LDCs also require skills to make the best use of this new connectivity. Microsoft's programs, partnerships, and resources are designed to meet people where they are on their skilling journey. To this end, Microsoft is partnering with the International Organization of Employers and Synapse to train 5,000 youth and women entrepreneurs in each of four LDCs (DRC, Lesotho, Senegal, and Uganda) for a total of 20,000 people, using LinkedIn and Microsoft training content. The entrepreneurs will learn digital, business, and employability skills.
As access to the internet expands, more resources will be needed to defend both a growing digital ecosystem and the people learning their way around the web. One critical piece of Microsoft's Skills for Jobs program is focused on helping grow the cybersecurity talent pool, including in Africa, through free access to LinkedIn cybersecurity courses.
Digital Development: Building a Platform for More Resilient Agriculture
Assisting the agricultural sector, which constitutes a majority of the workforce in many LDCs, is critical to growing the local economy. OCP Africa, which supplies fertilizer solutions adapted to local conditions and to the needs of soils and crops across Africa, is partnering with Microsoft to reinforce and scale its Digital Agriculture Platform. This partnership will enhance the quality of farmers' production, enable them to better manage their businesses, and reduce losses in the food production chain. The two companies will scale the agri-platforms rapidly with new and existing geographies, enhancing the services offered and developing new services. With Microsoft, this effort will support 40 million farmers.
The Private Sector's Role
While it's clear that governments and international organizations must lead the way in addressing global environmental issues, the private sector also has an important role to play. Private companies are responsible for much of the pollution and resource depletion that drives environmental problems, but they can also be part of the solution.
One way in which the private sector can contribute to environmental sustainability is through investment in green technologies and practices. Renewable energy, efficient building materials, and sustainable agriculture are just a few examples of areas where private investment can make a difference. By prioritizing these types of investments, companies can reduce their own environmental footprint while also contributing to broader efforts to mitigate climate change and other environmental problems.
Another way in which the private sector can help is by adopting sustainable business practices. This can include reducing waste, using recycled materials, and designing products that are less harmful to the environment. In addition to improving their own environmental impact, companies that prioritize sustainability can also attract environmentally conscious consumers and employees, which can benefit their bottom line.
The private sector can play a key role in promoting sustainability through advocacy and public education. Companies can use their influence to push for stronger environmental policies and regulations, and they can also educate their customers and the broader public about the importance of sustainability. By doing so, they can help create a culture of sustainability that extends beyond their own operations.