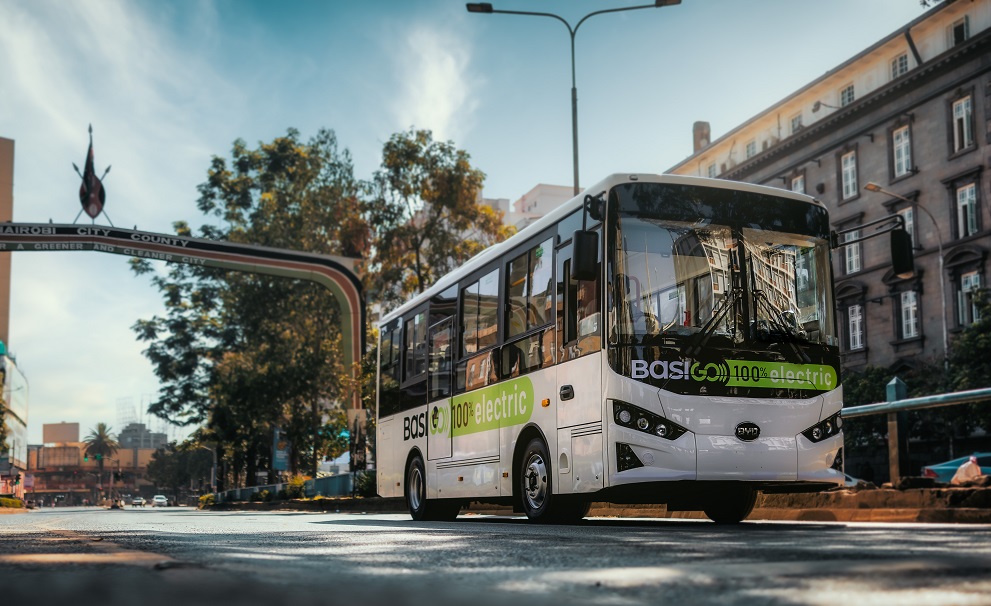 Earlier today, BasiGo and AVA announced a partnership that will see the latter assemble modern electric buses for BasiGo in Kenya. This partnership marks a major step forward in the country's efforts to transition to electric vehicles and reduce air pollution.
AVA successfully completed final assembly of 15 25-seater electronic buses, which were shipped in partially assembled by BasiGo. These buses are set to begin operations with Nairobi Matatu operators in the coming months. This partnership will also see the company assemble 33-seater buses as the company seeks to phase out the 25-seater buses used in the pilot project guided by feedback from Public Service Vehicle (PSV) operators.
BasiGo is committed to delivering electric buses that are 100% assembled in Kenya. They are elated to be partnering with AVA, experienced manufacturers of commercial vehicles who have had expertise many years in assembly in the country. This partnership will put Kenya on the map as a leader in the manufacturing of modern electric vehicles.
BasiGo and AVA aim to manufacture over 1,000 electric buses in the next 3 years, creating over 300 new manufacturing jobs and an additional 300 jobs in the ecosystem of charging, maintenance, and financing required to support electric buses in operation.
Since launching in March 2022, BasiGo's electric buses have driven over 141,000 kilometers and carried over 185,000 passengers as part of fleet operations with 2 Nairobi bus operators East Shuttle and Citi Hoppa.
BasiGo makes electric buses affordable to operators through an innovative financing model called "Pay-As-You-Drive" which makes the upfront cost of their electric bus competitive with diesel buses. With this partnership, BasiGo, the first company to introduce electric buses into Kenya also becomes the first to assemble EVs locally.
The partnership between BasiGo and AVA is a significant step forward in the country's efforts to transition to electric vehicles and reduce air pollution. It also highlights the potential for job creation and economic growth in the electric vehicle industry. This partnership will be a driving force in making Kenya a leader in the manufacturing of state-of-the-art electric vehicles, a segment that is destined to grow rapidly in the years to come.
Read: BasiGo raises $ 6.6 Million in funding to accelerate commercial delivery of electric buses in Kenya