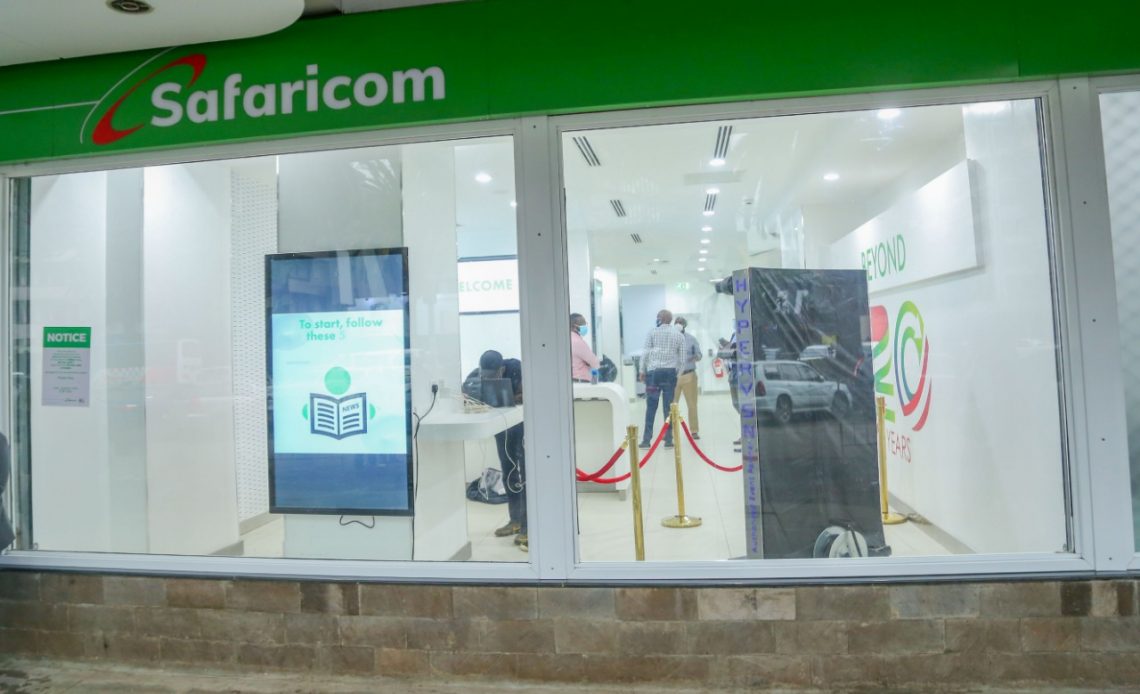 Safaricom is making some changes to its postPay plan. The telco has announced that it will be revamping its PostPay and All-in-One offerings under what it calls the Go Monthly plan. The company went ahead to say that the new plans will be available at slightly lower prices than before. 
The reduced prices got many people excited as we all like saving money. The only issue is in the fine print as Safaricom is making some changes to the Call minutes subscribers get with each PostPay plan. With the current PostPay plans, you get a given number of minutes to use on calls every month. If you do not exhaust all of them, the minutes are rolled over to the next month if you renew your PostPay plan.
With the new Go Monthly PostPay plan, you will not be able to rollover any minutes you have remaining after the 30 day period expires. You will still be able to rollover any data remaining which is good but there are some people not happy with the minutes limitations.
"Our commitment to our customers is to offer greater value and deliver a great experience with our products and services. By consolidating our monthly plans, we seek to simplify our product offering while enabling our customers to enjoy a digital lifestyle in an affordable manner," said Peter Ndegwa, CEO, Safaricom PLC.
Should Minutes rollover?
I have been using Safaricom PostPay for almost 2 years but I just never use all the minutes allocated. I don't make that many calls and don't see myself ever using all the minutes I have accumulated so far. This might be one of the reasons Safaricom considered when coming up with the new PostPay plan. I still pay for the minutes I don't end up using and I think I should be able to keep them. They should not expire just because I do not use them within 30 days. 
If Safaricom decides that the minutes will still expire, there should be a better option of sharing the minutes with anyone I wish to. I should be able to 'Sambaza' the minutes before they expire. This is the only way the new plans will make sense since I did spend money to get the minutes in the first place. With no good option for sharing the minutes, some people may see Safaricom PostPay plans as just a waste. This is the case for me as I will use most of the data allocated but not the minutes. 
I know the complexities that come with PosyPay bundle offerings but there just needs to be a way to share some of the minutes one knows they cannot use within 30 days. 
Data-centric plans
Besides the option to 'Sambaza' minutes, Safaricom should consider coming up with PostPay plans that are data-centric. The cheapest PostPay option by Safaricom is Ksh 1,000 and with this, you get 400 minutes + 5GB + 1000 SMS + FREE 2GB YouTube + WhatsApp. Safaricom can have another PostPay offering for the same amount but may offer half of the minutes (let's say 200 minutes) and may be 7.5GB of data and FREE 2GB of YouTube. 
The extra data will be much needed for those who use more data and do not make that many phone calls. This can be the perfect balance as there will be an option for those who want the 400 minutes and those who want more data. 
Have a look at the current Safaricom Go Monthly Plans below:
PLAN
New Price (KES)
Old Price (KES)
Resources
Validity
Go Monthly PostPay & All in One

1,000

1,050

400 minutes + 5GB + 1000 SMS +

FREE 2GB YouTube + WhatsApp

30 days

2,000

2,100

1,000 minutes + 15GB + 2,000 SMS +

FREE 2GB YouTube + WhatsApp

30 days

3,000

3,150

1,500 minutes + 25GB + 3,000 SMS +

FREE 2GB YouTube + WhatsApp

30 days

5,000

5,200

2,500 minutes + 45GB + 5,000 SMS +

FREE 2GB YouTube + WhatsApp

30 days

10,000

10,430

7,500 minutes + 100GB + 1,000 SMS +

FREE 2GB YouTube + WhatsApp

30 days
If you are interested with the new Safaricom PostPay plans, you can do so via MySafaricom App, Safaricom.com and USSD *544#. 
Safaricom also said that it is planning to introduce a device bundling option that will enable Go Monthly customers to acquire 4G and 5G smartphones via a monthly repayment plan inclusive of data, voice, and SMS bundles. This is similar to what is done in most other countries and I would love to see how the telco implements this.
Read: Why Safaricom is Introducing Expiring Bonga Points