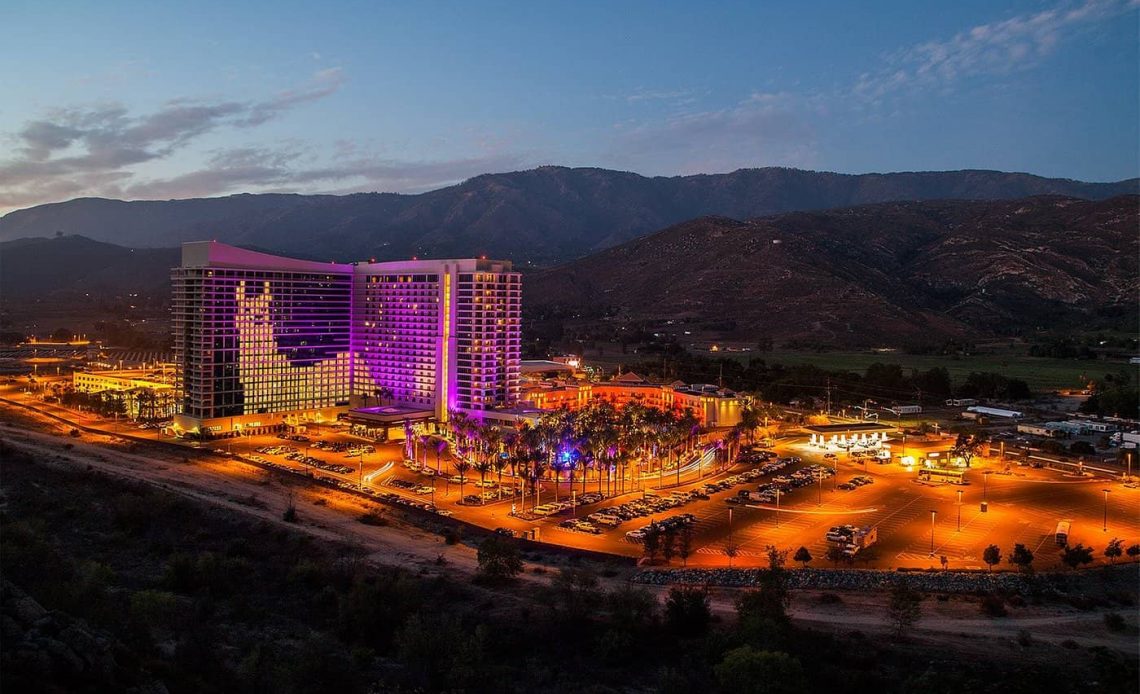 From Atlantic City, NJ to Las Vegas, NV and up to Reno/Lake Tahoe, then down to New Orleans, LA and Tunica, MS, many of the hotels located in these cities are part of Harrah's corporation, and racking up reward points can earn you free meals and free rooms in a little amount of time. Best of all, you don't need to risk a lot of money to start gaining the benefits. Here are a few tips to help you on your way to enjoying four to five star accommodations for as little as $20 a night. (You are required to pay hotel sales tax even with a free room).
Sign Up for a Total Rewards Card
Total Rewards is Harrah's Rewards Program, providing benefits such as free shows, fine dining, and discounted hotel accommodations. Yes, casinos are in business to take your money, but they do provide stellar customer service.
According to casinos-online.co.ke website, the reward credits are earned through tier credits. For example, for every $5 you gamble, you will earn 1 tier credit. But playing on a penny slot machine, that five dollars could last up to a half hour or longer. Plus, bonus reward points are earned for how long you play. There are three levels — Gold, Platinum, Diamond, and the hard to reach Seven Stars. To qualify from Gold to Platinum, you need to earn 4,000 tier credits in a year. The higher levels offer up more benefits and the most luxurious accommodations (an annual free trip to any Harrah's casino in the world!) With the amount of money you have to risk and lose to get Seven Stars, you're probably indirectly paying for the trip anyway. I've been a recreational poker player for a few years, have never risen above Gold status, and have still been offered free rooms.

Befriend Pit Bosses, Hotel Workers, Bartenders, and Cocktail Waitresses
Its a no-brainer that having strong interpersonal skills will lead to success in business and strong benefits. If you are playing at the table games, hand your rewards card to the dealer, who will alert the pit boss and monitor your play. Start up a conversation. It never hurts to ask for a free room after you have built up a rapport with the pit boss. Cocktail Waitresses will most likely give you free drinks if you tip well for the first few rounds, and bartenders will comp you drinks if you play video poker at the bar.
Look for Deals on Sunday to Thursday and the Winter Season (Jan—March)
For gamblers not chained down by a 9-5 Monday thru Friday work schedule, Sunday to Thursday are the days that Harrah's is more likely to give away comped rooms. The casinos don't want to leave their rooms empty. They'd prefer to give the rooms away if it will entice you to gamble. Unless you are a big gambler and Platinum status, its rare that you will get a comped room on the weekends.
Be Disciplined While Gambling
Never risk more than you can afford to lose. If you win, its an added bonus, but don't expect to. And don't ever go to a casino with the intention of making enough money to earn a living. This is a dark path leading to addiction, pain, depression, The house always has an edge over you, (unless you are a Rain Man savant and can count cards at blackjack). Even then, it won't be long before the casino will pick up on your extraordinary gift and ask you to leave. You can take advantage of what the hotel has to offer without ever risking a lot of money. Gambling is only one part of the whole casino experience. There are lavish shows, comedy clubs, nightclubs, bars, fine restaurants, pools (and some poolside bars), gift shops, golf discounts, gadget stores, and interesting people to meet.
Heading to a Harrah's casino can be a short escape from your everyday life and responsibilities. With some clever strategies, you can reap the benefits of major resort accommodations without busting your budget.
Harrah's Las Vegas Resorts Now Offer a Buffet Pass
Buffets in Las Vegas were originally conceived as a way to feed gamblers cheaply. But over the years, as more celebrity chefs opened up restaurants in the city, buffets got more expansive and more expensive.
Harrah's is hoping to reverse that trend with its new "Buffet of Buffets" pass that allows users to eat all they want within a 24-hour period for one low price.
Basics of Harrah's Buffet Pass
The "Buffet of Buffets" pass is only valid at the company's seven Vegas buffets:
Lago Buffet at Caesars Palace

Paradise Garden Buffet at Flamingo Las Vegas

Flavors at Harrah's Las Vegas

Emperor's Buffet at Imperial Palace

Le Village Buffet at Paris Las Vegas

Spice Market Buffet at Planet Hollywood Resort & Casino

Carnival World Buffet at Rio All-Suite Hotel & Casino.
Diners purchase the access at any of these buffets and then can eat at these buffets as often as they like within a 24-hour period. Diners are allowed to hop from one buffet to another, as well.
Total Rewards is the company's frequent player program and is free to join.
Pricing on the Buffet Pass
The "Buffet of Buffets" pass started out at $29.99 when introduced in April 2010, but proved so popular that within a few weeks, the price was raised.
As of May 1, 2022, Harrah's "Buffet of Buffets" pass costs $34.99 for Total Rewards members and $39.99 for non-members. Even with the price adjustment, the pass offers savings to those that use it, provided they eat the three meals a day. The dinner buffet at Caesars Palace alone is $26.99.
It's important to note that the pass is a better deal for adults than it is for children. Most of these buffets offer children's rates that are less for three meals than the "Buffet of Buffets" pass. So do the pricing between the two to decide which way is a better deal, especially if the child is not a big eater.
It's also not recommended for those who don't eat three meals a day or don't want a full day of buffets.
But for adults, the freedom to go from one resort's buffet to another for each meal, as well as doing it all for one bundled price, makes this a great deal for those visiting Las Vegas.