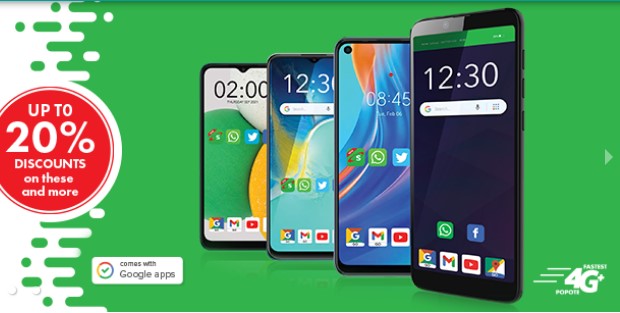 And here we are on another ride! Promotions are being shown on numerous smartphones, including the most popular ones right now. To provide you with the finest deals, we have carefully examined every offer.
Masoko is currently offering Open day deals which usually run every year. The smartphones offered on the platform are now offering more or less fascinating discounts on phones with the Samsung, Xiaomi, or Oppo logos in honor of this new prom that just got underway. Take advantage of some attractive bargains to upgrade your equipment in 2022.
Android or an iPhone for a phone? A low-cost terminal or a premium flagship? In our collection, you ought to locate the model that completely lives up to your expectations.

Tecno Spark 6 GO-
Discount: 5% OFF
Original Price: KES 11,499
Current Price: KES 10,899
TECNO Camon 17 : 6.55″ – 6GB RAM – 128GB ROM
Discount: 9% OFF
Current Price: KES 20,999
Original Price: KES 22,999
Itel A24 : 5″ – 1GB RAM – 16GB ROM
Discount: 6% OFF
Current Price: KES 6,299
Original Price: KES 6,699
Tecno Spark 8P : 6.5″ – 4GB RAM – 128GB ROM – Atlantic blue
Discount: 19% OFF
Current Price: KES 17,499
Original Price: KES 21,499
Vivo Y15s : 6.5″ – 32GB ROM – 3GB RAM
Discount: 10% OFF
Current Price: KES 12,599
Original Price: KES 13,999
Samsung Galaxy S21 FE 5G : 6.4" – 6GB RAM – 128GB ROM
Discount: 14% OFF
Current Price: KES 68,999
Original Price: KES 79,999
Read: Samsung Galaxy S21 FE First Impressions
Samsung Galaxy A03 Core : 6.5" – 2GB RAM – 32GB ROM
Discount: 5% OFF
Current Price: KES 10,899
Original Price: KES 11,499
Oppo A16k : 6.52" – 3GB RAM – 32GB ROM + Free 1000 Airtime
Discount: 12% OFF
Current Price: KES 14,999
Original Price: KES 16,999
Oppo A76 : 6.56" – 6GB RAM – 128GB ROM – Dual Sim
Discount: 7% OFF
Current Price: KES 25,999
Original Price: KES 27,999
Oppo A96 : 6.59" – 8GB RAM – 256GB ROM – Dual Sim
Discount: 11% OFF
Current Price: KES 32,999
Original Price: KES 36,999
Samsung Galaxy A03 : 6.5" – 32GB ROM – 3GB RAM
Discount: 10% OFF
Current Price: KES 12,999
Original Price: KES 14,499
Vivo Y33s : 6.58" – 4GB RAM – 128GB ROM
Discount: 8% OFF
Current Price: KES 21,999
Original Price: KES 23,999
Samsung Galaxy A23 : 6.6" –  64GB ROM – 4GB RAM
Discount: 18% OFF
Current Price: KES 22,999
Original Price: KES 27,999
Samsung Galaxy A53 5G : 6.5" – 6GB RAM – 128GB ROM + Free Samsung 25W adaptor
Discount: 15% OFF
Current Price: KES 43,999
Original Price: KES 51,999
Samsung Galaxy A13 : 6.6" – 4GB RAM – 64GB ROM
Discount: 17% OFF
Current Price: KES 18,999
Original Price: KES 22,999
Oppo Reno 7 4G: 6.43 – 8GB RAM – 256GB ROM
Discount: 7% OFF
Current Price: KES 39,999
Original Price: KES 42,999
Read: OPPO Reno 7 Unboxing and First Impressions
Oppo Reno 7 5G: 6.43 – 8GB RAM – 256GB ROM
Discount: 8% OFF
Current Price: KES 54,999
Original Price: KES 59,999
iPhone SE 2022: 4.7" – 64GB ROM – 3GB RAM
Discount: 9% OFF
Current Price: KES 72,999
Original Price: KES 79,999
iPhone SE 2022 : 4.7" – 128GB ROM – 3GB RAM
Discount: 8% OFF
Current Price: KES 82,999
Original Price: KES 89,999
Source: Masoko