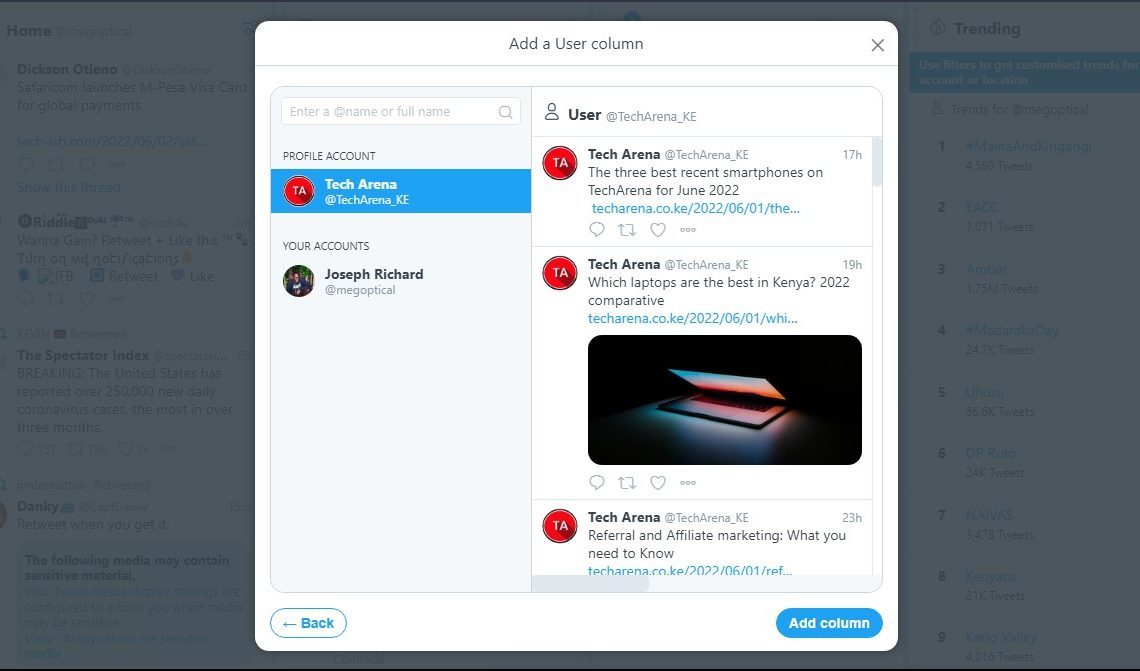 At long last, the legend has been permitted to rest. TweetDeck will not be available on Apple computers but will continue to be available via the web browser. From July 1st, It will not be possible to access TweetDeck on Apple computers, at least for the Desktop version.
TweetDeck decided to permit the development team to concentrate on making TweetDeck better and testing Preview. More information on the subject can be retrieved from the Twitter thread(Source).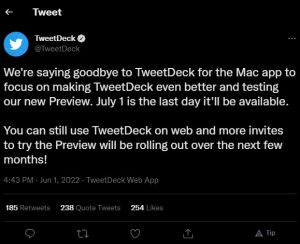 The only way to access the platform will be via the online version. Therefore, it is no surprise, as many of us anticipated the move earlier. Furthermore, the day's news raises severe concerns. Twitter is considering limiting access to TweetDeck to Twitter Blue members, according to programmer Jane Wong, who had access to the Preview version of the tool last March. A formula that costs money yet has a lot of benefits.

The loss of TweetDeck for Mac was a thorn in his side. When we consider that the tool's Windows version was shut down in 2016, the tool's durability is even more astounding. The TweetDeck tale is particularly obnoxious. It immediately became the most popular third-party client among Facebook enthusiasts after its launch in 2008.
However, things have taken a turn for the worst since then. Both TweetDeck mobile apps were discontinued in 2013, and the tool was stripped of many functionalities, including the ability to self-publish tweets on Facebook.
TweetDeck, which has been dormant for years, maybe receive a fresh lease of life in the shape of a new edition. However, if it became paid, and its UI was designed to irritate as many people as possible, it would be doomed.