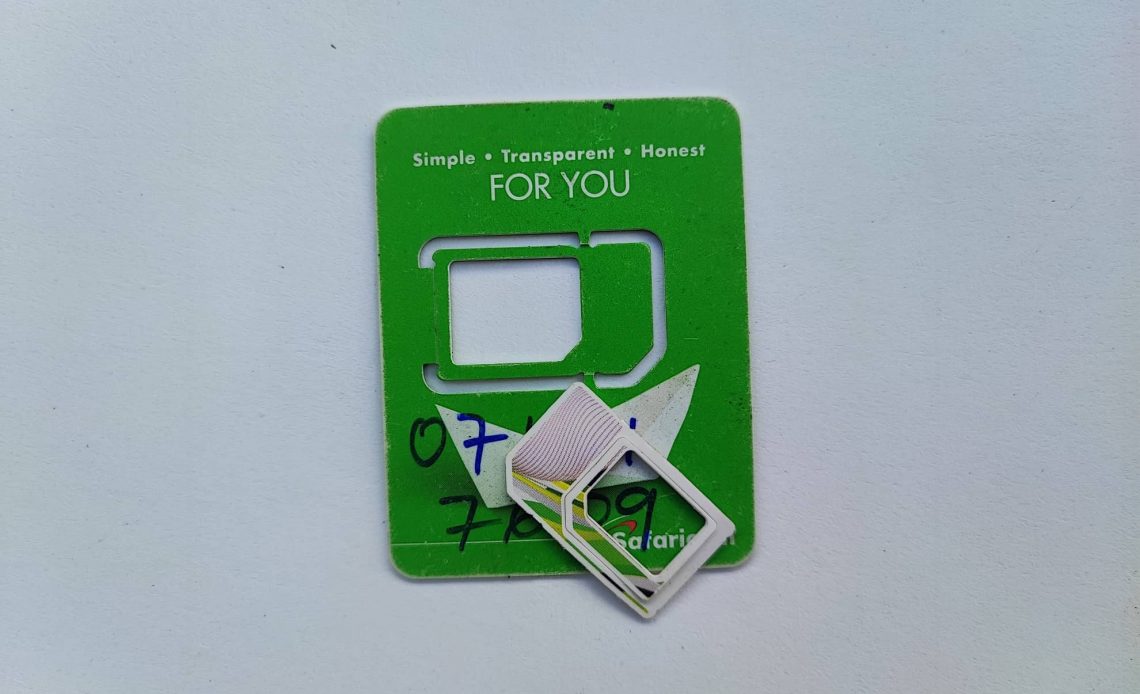 Over the last couple of days, you have probably heard a lot about SIM Swap fraud. This has been one of the trending topics on social media and for good reason. One Twitter user says that his parents woke up one day and found his SIM card blocked and he couldn't access M-Pesa.
This issue does not affect Safaricom only but any telco subscriber from Airtel to Telkom can be a victim.
What does SIM Swap refer to?
To understand the implication of SIM swapping, it is important to understand what SIM swapping is. It generally refers to the process of replacing your SIM card for one reason or the other. This can happen if you lose your SIM card, if it is damaged or for any other reason you may have to get your SIM card replaced. You get to maintain the same phone number but with a new SIM card.
This option has been around for a while and has worked well for most people. With that said, fraudsters have found new ways of exploiting this to replace and take over the customer line.
Risks of SIM Swap Fraud
By swapping your SIM card, the fraudsters will be able to intercept notifications, one-time passwords, online banking profile and transactions as well as changing the account security settings. This means that they have your SIM card and can even access your banking and M-Pesa messages. They can thus find ways to access your online banking profile and M-Pesa and wipe clean your accounts.
How to stop Safaricom SIM Swap and protect yourself from SIM Swap fraud
Safaricom has made it easier for its subscribers to protect themselves from SIM Swap fraud. To stop Safaricom SIM swap, all you have to do is dial *100*100# to activate anti-swapping. This cannot be done on your behalf from someone else's line. When this is done, your SIM card can only be replaced by visiting a Safaricom Shop or Care desk with your ID, or by calling Safaricom customer care.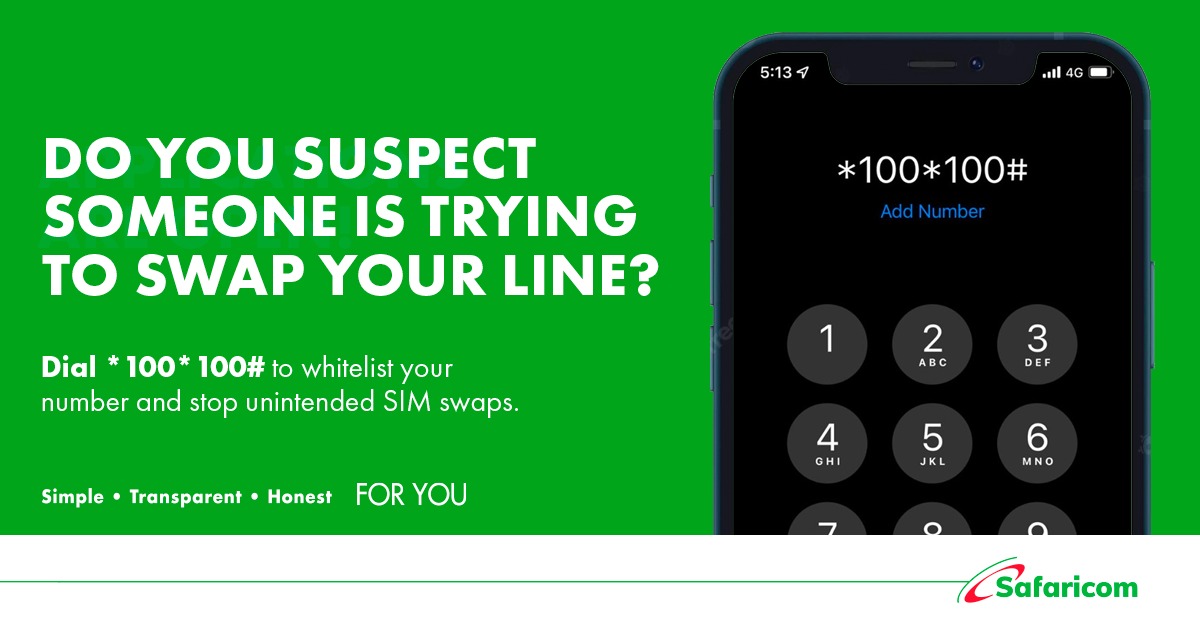 This service is available to both pre-paid and post-paid Safaricom customers.
In addition to preventing SIM swapping, Safaricom also says, "To avoid this disastrous activity, it is key to ensure your SIM card has an active SIM lock, use strong passwords and keep personal information off social media."
You may also want to use biometric authentication for some of your banking and any app that supports that.
How to know your SIM card has been swapped
Safaricom says that if there is an attempt to swap your SIM card, you will get the following notification:
'Dear customer, we have received your SIM SWAP request. If you are not aware of this, kindly dial *100*100# immediately to stop the swap. Thank you.'
For those whose SIM cards have been swapped, you will:
Notice your phone does not pick the network even though you are in an area with good coverage.
Not being able to send texts or make phone calls
May notice unusual transactions on your bank or M-Pesa statement.
What to do if you suspect you are a victim of SIM Swap fraud
Inform your network provider and your bank. If possible, try changing the passwords of some of the services you use.
How many times can you do a SIM swap?
At the moment, there is no limit to the number of times you can do a SIM swap.
What happens when you get your SIM swapped?
When your SIM is swapped, the old SIM card essentially becomes useless as the new SIM that has been activated becomes your main line with your number. Anyone who calls or texts your number will be connected but will not know you have swapped your SIM. If a fraudster has swapped your SIM and is using it on a different smartphone, they will be able to receive all your calls and texts. The old SIM on your number will not be able to connect to your network provider.
Read: Safaricom now lets you update your SIM Registration details through the mySafaricom App