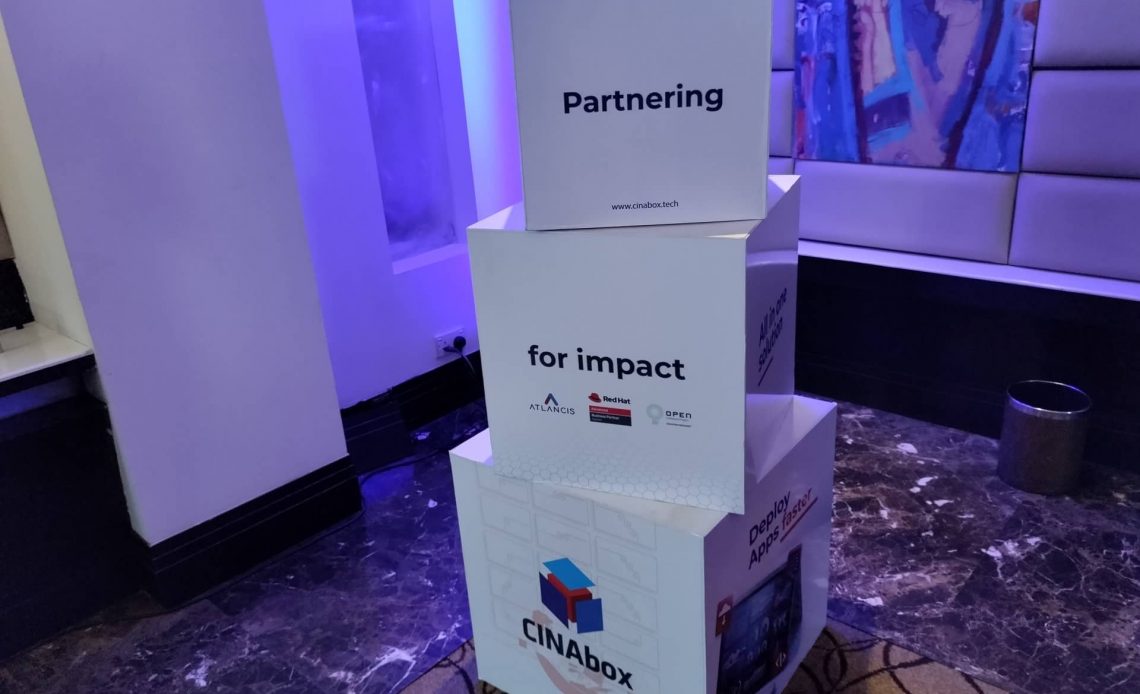 Atlancis Technologies has introduced its Container in a Box solution, CINAbox, in the Kenyan market. CINAbox is a full containerisation enabler and it works as an all-in-one solution combining compute, memory, storage and containerized apps orchestration and deployment.
The company says this is a complete, use case-driven containerization offering that is tailored to the specific needs of each customer. The solution is Perched on an Open Compute Project (OCP) inspired infrastructure platform running Red Hat Software. With this, it will be able to address pre-production and production compute networking and storage needs.
To give our customers choice, Atlancis is offering three solution builds: two builds for pre-production and development and a base configuration for production container workloads. All configs feature different quantities of Worker & Management Nodes, perched on a 25GbE/100GbE Network fabric.

Speaking during the launch, Daniel Njunguna, CEO of ATLANCIS said, ''It holds the ability to handle increasing workloads, including business-critical and clustered application workloads. 'To remain competitive and vibrant in agile DevOps, you require continuous integration & deployment to meet the current needs of application users. Make use of the CINAbox containerization platform to smoothen your DevOps culture. ''
Atlancis sees several additional benefits to deploying OCP in Kenya and across Africa, among them, building and maintaining open technology in-country, using crowd-sourced local resources.
"Our hardware design, inspired by OCP, gives incredible flexibility and scalability to allow us to respond to demand in the enormous markets we operate in, and to move quickly into new markets, be they industries or geographical," said Daniel Njunguna back in 2020 when the company became the first cloud provider in the country to adapt OCP.
Why choose Atlancis Container in a Box (CINAbox)
Some of the benefits of choosing CINAbox include:
Solutions tailored to your needs
Designed for scalability
Based on Open standards
Run it anywhere private, hybrid or public cloud.
24/7/365 support
Go-Live Support
Quarterly preventive and curative maintenance
Firmware upgrades and routine system patching
Support review meetings with your account team
Advisory & consultancy from Atlancis & Red Hat experts.
Read: Interview with Dan Kwach of Africa Data Centres on the current state and future of Data centres in Africa