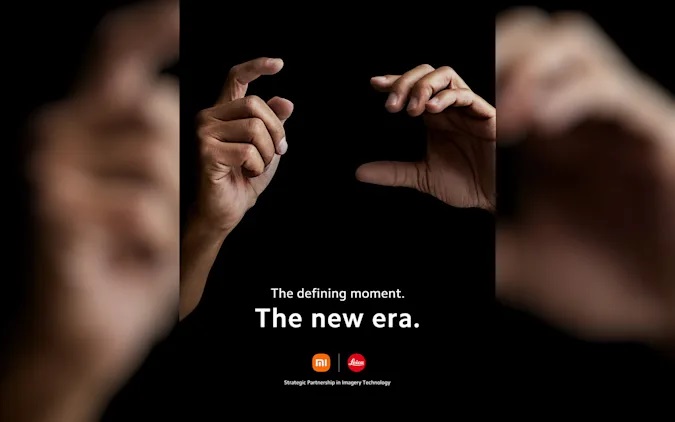 Xiaomi has announced a new partnership with Leica, the legendary camera firm. This is a first for Xiaomi but not for Leica as the company has had a working relationship with Huawei, vivo, OPPO just to name a few. You may have seen some flagship Huawei smartphones with Leica branding over the years and this is what the partnership with Xiaomi will entail.
With the partnership announcement, Xiaomi has also revealed that the first co-branded flagship smartphone between the two companies will be unveiled in July. The company did not share any details on this smartphone but rumors are that it will be the Xiaomi 12 Ultra.
With the Xiaomi 12 series standing out as a device that has pushed the boundaries, I am excited to see what this new device in partnership with Leica will have to offer.

"Xiaomi focuses on creating the ultimate user experience and has always hoped to explore the capabilities of smartphone photography to the extreme. Xiaomi and Leica agree with each other's pursuits and ideas and appreciate each other's advantages and industry. This cooperation will provide a strong boost to Xiaomi's imaging strategy. During the cooperation, from optical design to tuning aesthetic orientations, the innovative technologies, product philosophies and imaging preferences of both parties have experienced unprecedented in- depth collision and fusion," says Lei Jun, founder, chairman and CEO of Xiaomi Group.
"It is an honor to announce the long-term strategic cooperation with Xiaomi today. Leica and Xiaomi are both global premium brands and during this unprecedented deep cooperation process, both parties have successively worked on the goal of providing customers a new era of mobile photography. We are convinced that the first jointly developed imaging flagship smartphone makes the pioneering progress of both companies visible. We will provide consumers in the field of mobile photography exceptional image quality, classic Leica aesthetics, unrestricted creativity, and will open a new era of mobile imaging," adds Matthias Harsch, CEO of Leica Camera.
Read: Xiaomi Unveils the Redmi 10 2022 in the Kenyan Market