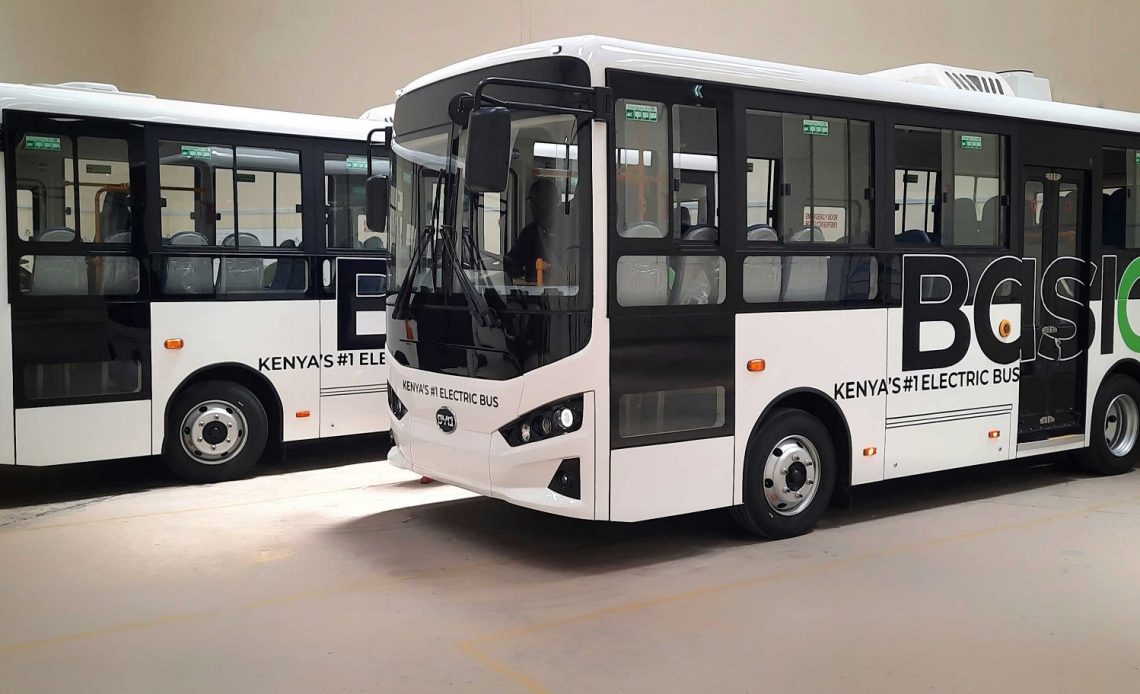 The future is definitely electric, and this will be the case for all vehicles including the public transport sector. One company that is trying to achieve this is BasiGo.
They refer to themselves as an electric vehicle technology and financing company that seeks to bring electric bus services to sub-Saharan Africa. The company has so far brought two 25-seat electric buses to Kenya which are currently undergoing performance and reliability testing in Nairobi. The buses will enter pilot operation with select bus operators in Nairobi beginning in March 2022.
BasiGo sources electric buses from BYD Automotive, the largest electric bus manufacturer in the world. These buses are capable of travelling 250km on a single charge.

To help set up a local assembly for electric buses, the company has announced a $4.3 million Seed funding round, led by Novastar Ventures with participation from several Silicon Valley investors including: Moxxie Ventures, Nimble Partners, Spring Ventures, Climate Capital, and Third Derivative.
"We are thrilled to be partnering with Novastar, Moxxie, and this incredible group of investors, all of whom are deeply experienced in rapidly scaling businesses in this market." said Jit Bhattacharya, CEO and Co-Founder at BasiGo."They understand this extraordinary moment of opportunity and urgency as time runs out for the world to make a meaningful impact on climate emissions. With East Africa's abundant renewable energy, this market can leapfrog to clean, modern electric transit at the exact moment that African cities emerge as the next centre of economic growth. The support and knowledge of this investor group will catalyse BasiGo in its mission to make East Africa a leader in inclusive, sustainable bus transport."
This latest funding round will enable BasiGo to launch sales and delivery of its electric buses this year, as well as local assembly of its electric buses here in Kenya. BasiGo will offer electric buses to bus operators here in Kenya through the company's unique "Pay-As-You-Drive" financing solution, which enables public bus owners to purchase an electric bus for the same upfront cost as an equivalent diesel bus. Through this model, BasiGo plans to deploy over 1,000 locally assembled electric buses in Nairobi over the next five years.