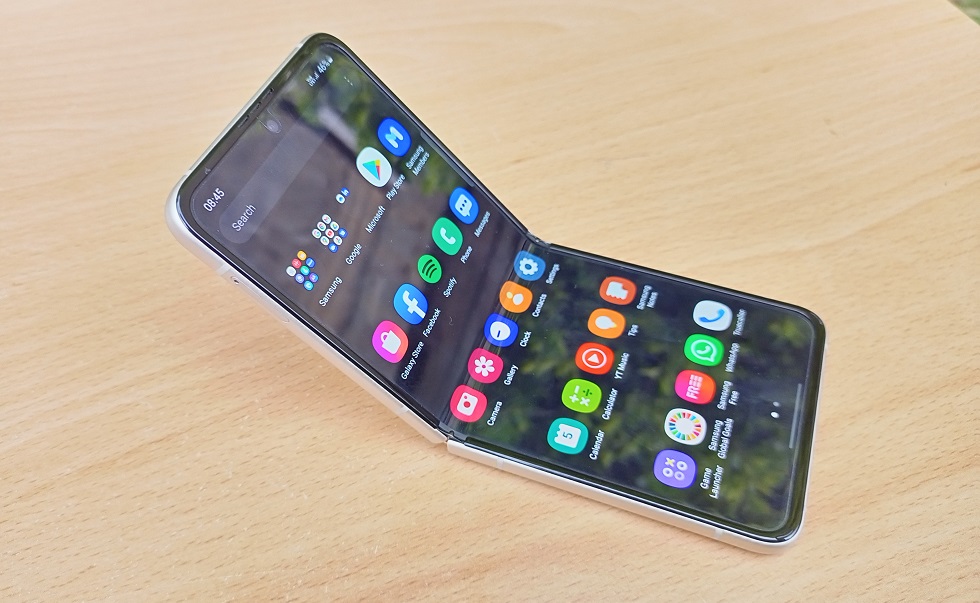 In 2021, the global smartphone market grew by 5.7% compared to 2020. This is according to data released by market research firm, IDC. In total, over 1.35 billion smartphones were shipped in 2021.
Q4 of 2021 saw a decline in shipments with 362.4 million phones shipped in that quarter. This represents a 3.2% decline from the same period in 2020.
During the last quarter of 2021, Apple led the pack with 84.9 million shipped. This was a decline of 2.9% compared to the same period in 2020. This is right around after the release of the latest iPhones and sales numbers were expected to be good. Following Apple in second place is Samsung with 68.9 million units shipped. This accounted for 8.1% growth compared to the same period in 2020.

Xiaomi was number three having seen a 3.9% growth by shipping 45 million units. In 4th and 5th place we have OPPO and vivo who saw their shipments decline by 11.1% and 10.9% respectively.
Commenting on this, Nabila Popal, research director with IDC's Mobility and Consumer Device Trackers, said, "The fact that 2021 would have come in drastically higher if it were not for the supply constraints adds even more positivity to the healthy 5.7% growth we saw for 2021. To me it gives a message that there is significant pent-up demand in almost all regions. Even in China, where there are some challenges around weakening consumer demand, the market performed much better in the fourth quarter than expected, 5% better to be exact, albeit still a year-over-year decline. With channel inventory low in almost all regions and as supply constraints ease up towards the middle of the year, IDC expects this pent-up demand to drive the market toward healthy growth in 2022."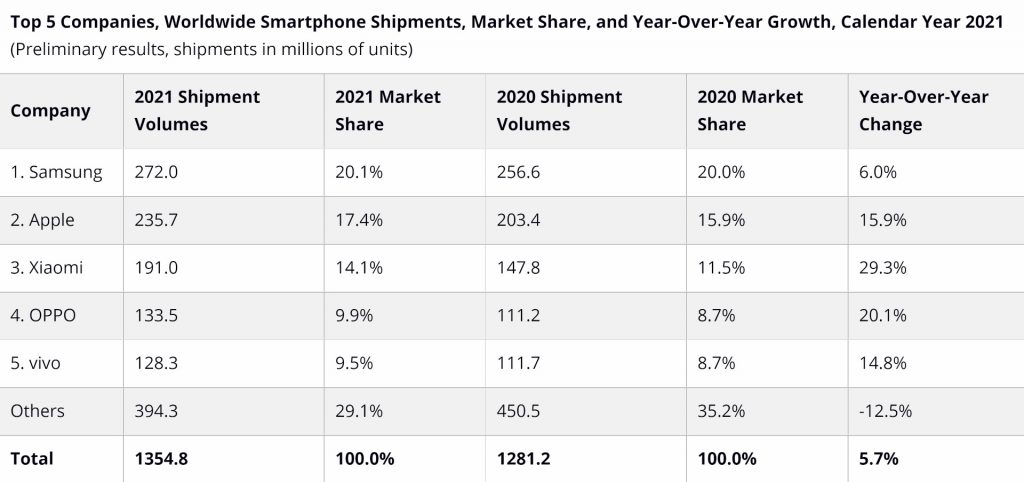 Overall, in 2021, Samsung led the market with 272.2 million smartphones shipped. This was a 6% growth year over year. Apple and Xiaomi came in second and third with 235.7 and 191 million smartphones shipped respectively.
Read: Xiaomi 11T Pro Unboxing and First Impressions