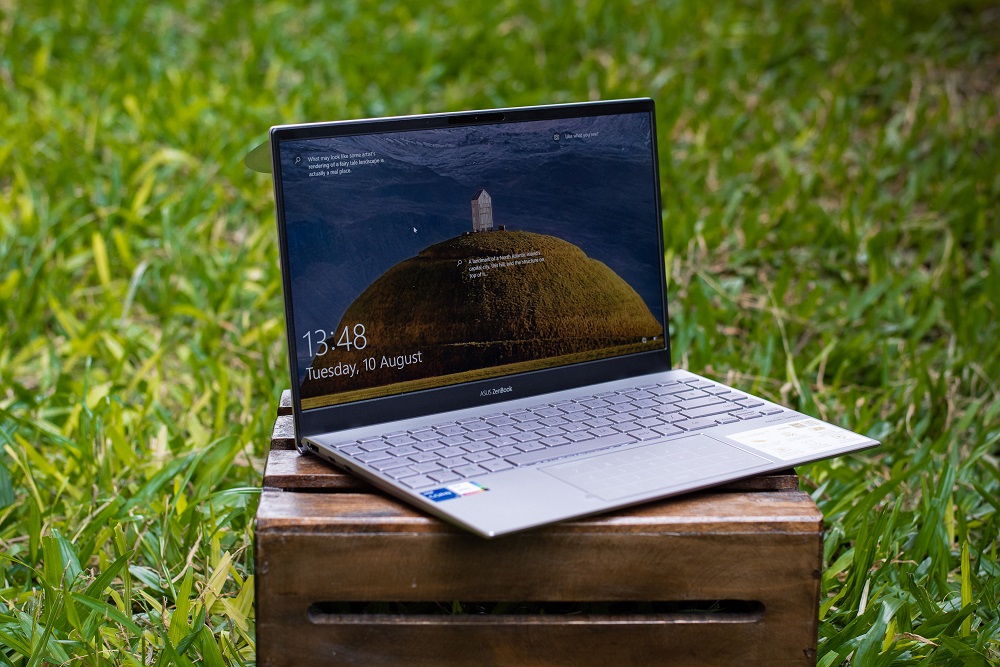 The Asus ZenBook 13 OLED was launched in Kenya a few months back and is now available from Text Book Centre for Ksh 140,000 for the Asus ZenBook UX325 i7 with 8GB RAM and 512GB SSD. The Asus UX325EA i7 with 16GB and 512GB SSD is available for Ksh 158,000. The ZenBook 13 OLED comes with a number of unique features including a touchpad which is also a calculator pad, an OLED display, a comfortable keyboard, promises of longer battery life among other features.
The OLED display is one of the stand-out features of this laptop and one of its biggest upgrades compared to its predecessor. If you have ever used a device with an OLED display, then you know how appealing this is. Have a look at some of its key specifications below.
ASUS ZENBOOK 13 OLED SPECS
Processor: Intel Core i7 1165G7
RAM: 8/16GB
Storage: 512GB PCIe 3.0 SSD
Weight: 1.14 kg
Dimensions: 11.97 x 7.99 x 0.55 inches (304 x 203 x 13.9 mm)
Battery: 67Wh 4-cell lithium-polymer
Display: 13.3-inch OLED FHD (1920 x 1080) 16:9
Camera: HD IR camera
Wireless: Dual-band Wi-Fi 6 (802.11ax), Bluetooth 5.0
The Asus ZenBook 13 UX325 price in Kenya
As mentioned above, the Asus ZenBook 13 OLED is available in Kenya Text Book Centre for these prices:

Asus UX325EA i7 16GB 512GB SSD – Ksh. 158,000
Asus ZenBook UX325 i7 8GB 512GB SSD – Ksh. 140,000
This laptop comes with the 11th generation Intel Core i7 CPU paired with Intel Iris Xe graphics, up to 16GB of RAM and 512GB SSD. The display is a 13.3-inch OLED one with a 1920 x 1080-pixel resolution.
It is available in two color options of Lilac mist and Pine Grey.
Design and Build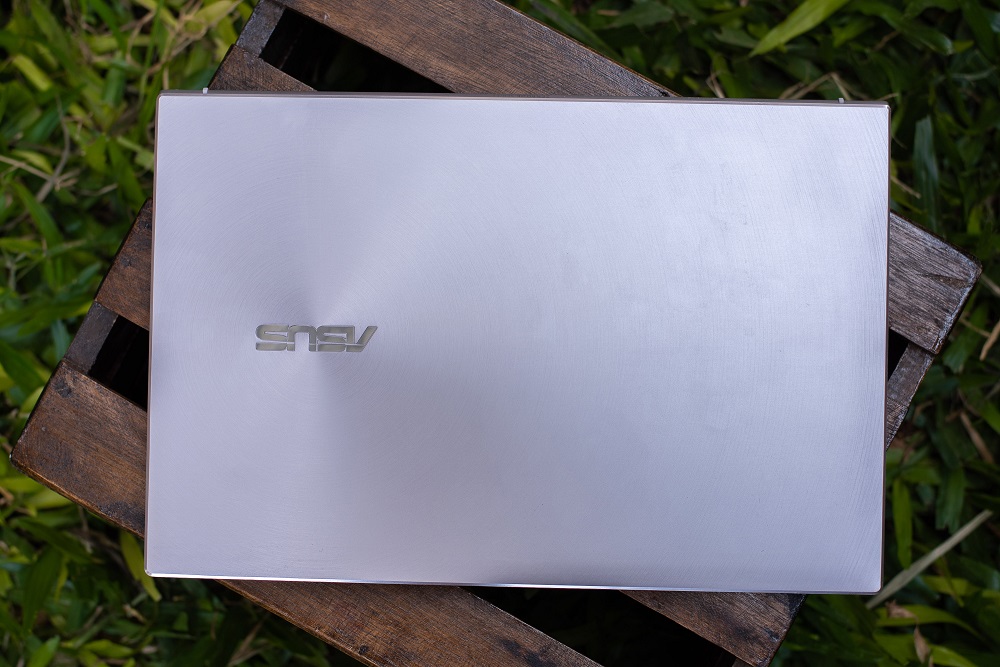 The Asus ZenBook 13 OLED is quite a light laptop weighing about 1.14 KG. This is one of the lightest laptops out there and will be perfect for those who are always on the go. With such a light weight, you will not feel it when carrying it around. If portability and mobility is what you are after, this laptop will be perfect for you.
The laptop is also well built to withstand harsh conditions. It is very durable and Asus says it has been tested to meet US military standards for reliability and durability. You therefore do not have to worry about breaking or damaging it with day-to-day use.
For the input and ports, the ZenBook 13 OLED two Thunderbolt 4 USB-C that support Up to 40Gbps with 5V-20V Easy Charge, one USB 3.2 Gen 1 Type-A port, 1 standard HDMI 2.0 port and 1 MicroSD card reader.
Asus ZenBook 13 UX325 Display
The Asus ZenBook 13 UX325 OLED has a 13.3-inch display which is very colorful. It has very slim bezels and this gives it a screen-to-body ratio of 88%.  This is not a 4K display and even though the color reproduction is not as high as with those panels, it is still quite good and appealing.
This display is glossy and this makes it quite decent to use in a bright environment thanks to the MyAsus app to spice up the display's color richness by enabling the Vivid setting.
The ZenBook 13 OLED comes with an eye-care option that helps reduce blue-light to protect your eyes. This is perfect if you spend so many hours looking at your display.
Asus ZenBook 13 OLED keyboard and touchpad
The Asus ZenBook 13 has an edge-to-edge keyboard. This provides for a good typing experience. The keyboard offers very good tactile feedback for a much better experience. This is exactly what you expect from a laptop keyboard and it is what you will get.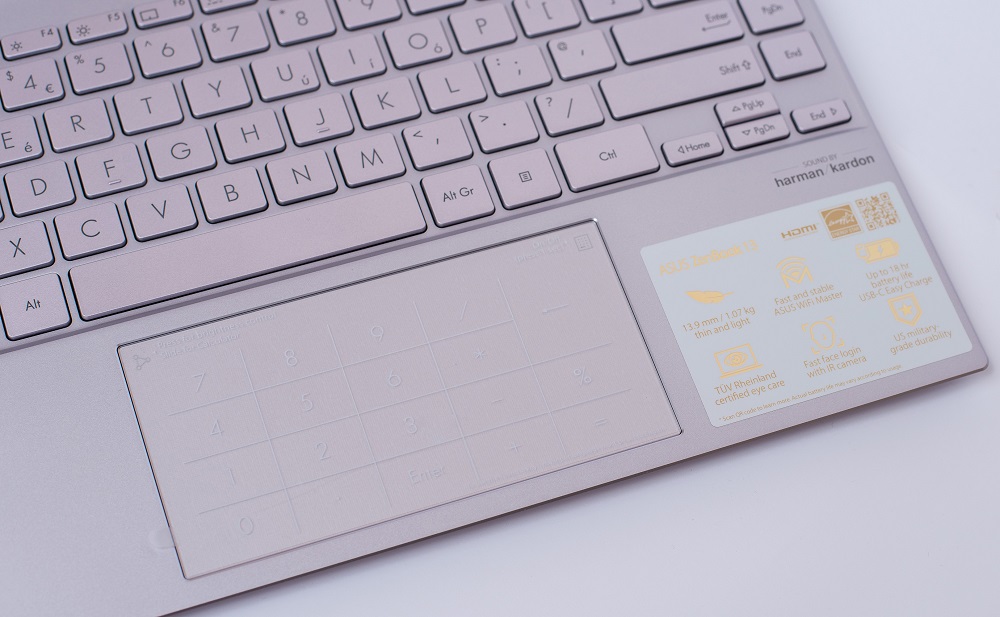 As for the touchpad, it doubles as an LED-illuminated numeric keypad (NumberPad 2.0) that we have seen on previous laptops from Asus. This touchpad can respond to Windows 10 gestures like two-finger scrolling and pinch-to-zoom. Turning on the NumberPad is easy and straightforward and involves pressing down and holding the top-right corner.
Performance
The ZenBook 13 OLED is powered by the 11th generation Intel Core i7 processor, up to 16GB of RAM and 512GB SSD. This is a very good combination and you will have no trouble running even the most demanding software such as Adobe Premiere Pro this laptop is capable and will handle all that without any issues.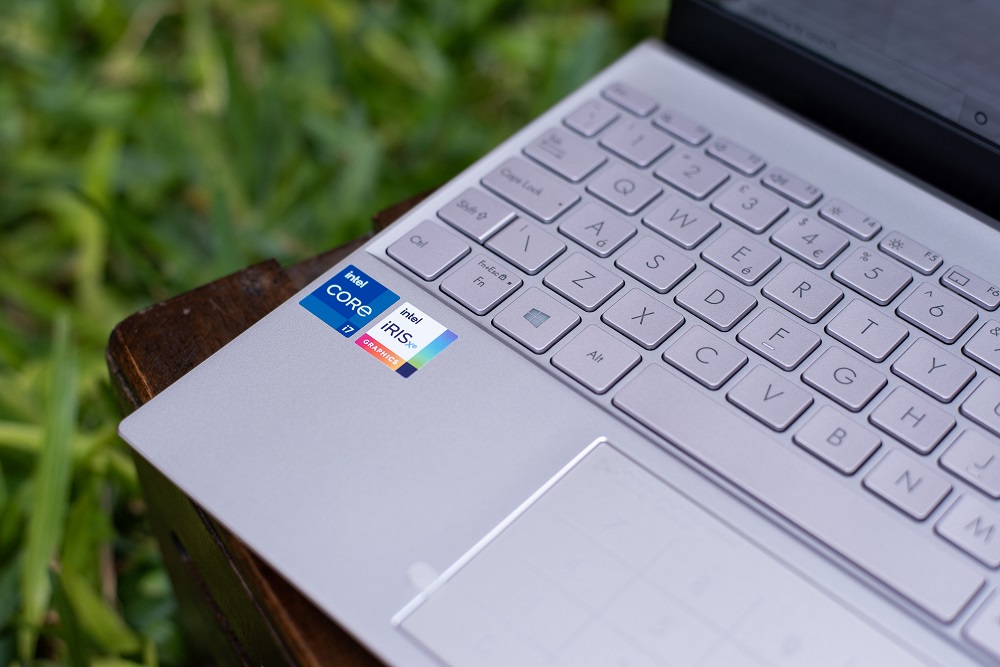 This laptop can handle a bit of multitasking as you would expect it to. There are no lags even when switching between different applications.
If you are into gaming, you can play a few titles with this laptop and still have a good experience.
Asus ZenBook 13 OLED Battery Life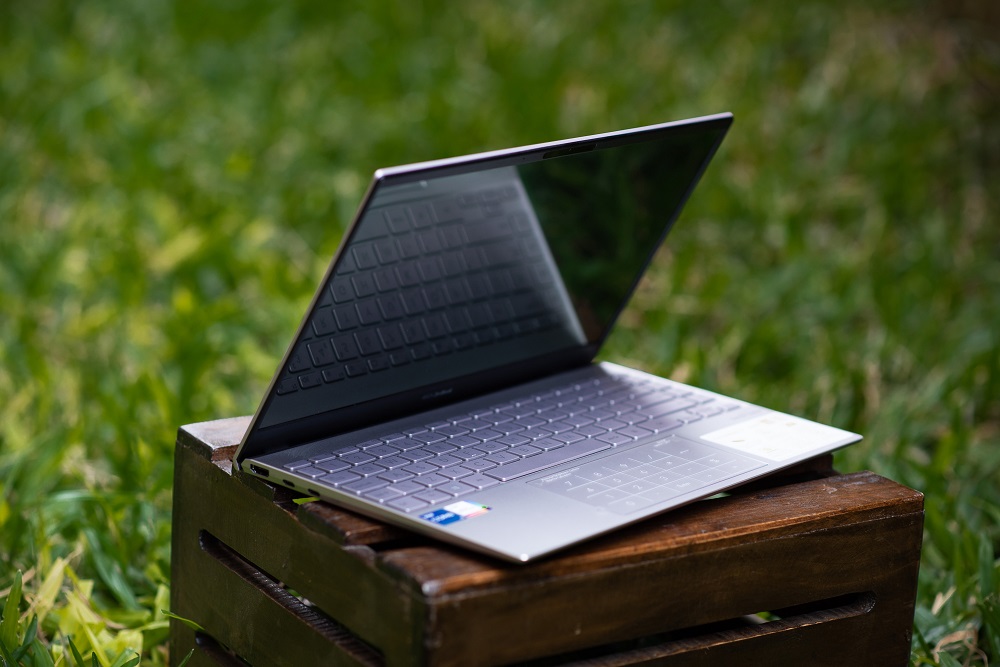 The Asus ZenBook 13 OLED has an outstanding battery life that will be enough for most people on the move. Asus claims that this battery can last for 13 hours so it should be good for use for an entire workday. This is impressive and means that you do not have to walk around with your charger everywhere you go.
Charging the battery can be done using the Type-C adapter that comes in the box. With 1 hour of charging, you can get about 60% of the battery filled. This may not be the fastest but it is still good enough.
Read: Asus ZenBook Flip 13 Review – Top 5 Things to Love