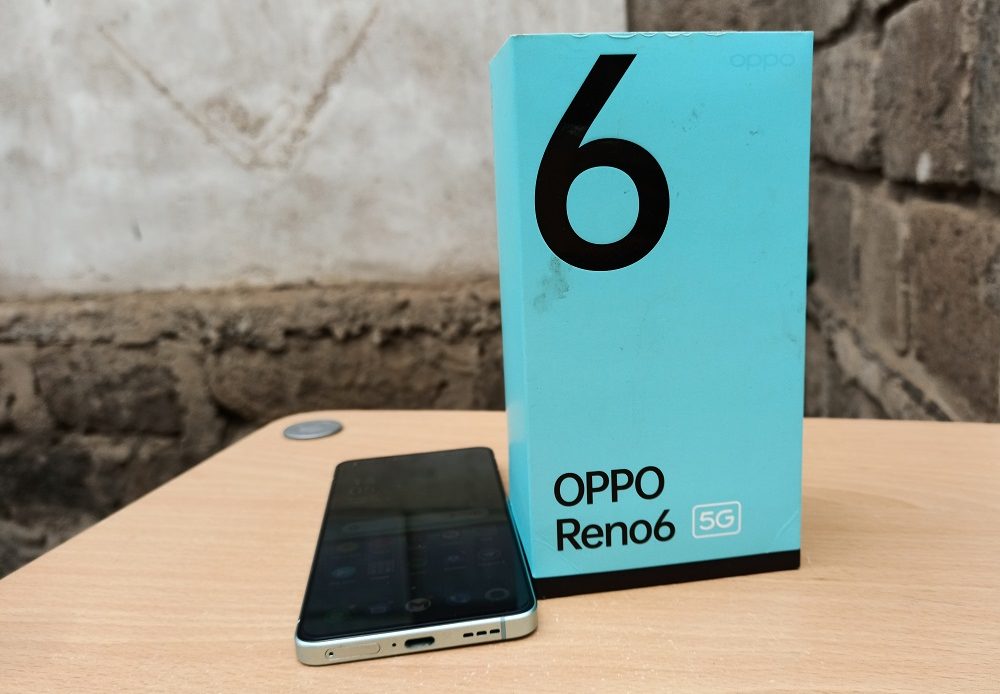 The OPPO Reno 6 5G is the latest smartphone from the company to launch in Kenya. The phone was launched in Kenya early this month and is available in stores for Ksh 59,999. The Reno 6 5G is a flagship phone and the successor to the Reno 5 series that we reviewed a while back.
The Reno 6 5G is the most expensive reno smartphone yet and the price is what got many people talking. Some people claim the price is quite high and that is true to some extent. If this phone was available for Ksh 40,000 like other reno devices, it would have been a very good deal not worth passing.
The price aside, the OPPO Reno 6 5G has some pretty impressive specs and features. This phone stands out but is that enough to get it to the top.

In this post, I will be looking at the top 6 things to love about the Reno 6 5G.
The Design and Build
The OPPO Reno 6 5G has an upgraded design and build quality compared to the Reno 5 series. This is an impressive design and I fell in love with it the very first time got this phone. The Reno 6 5G's design borrows a few things from the iPhone 12 Pro. If this is a good or bad thing is entirely up to you, all in all is the design is really good.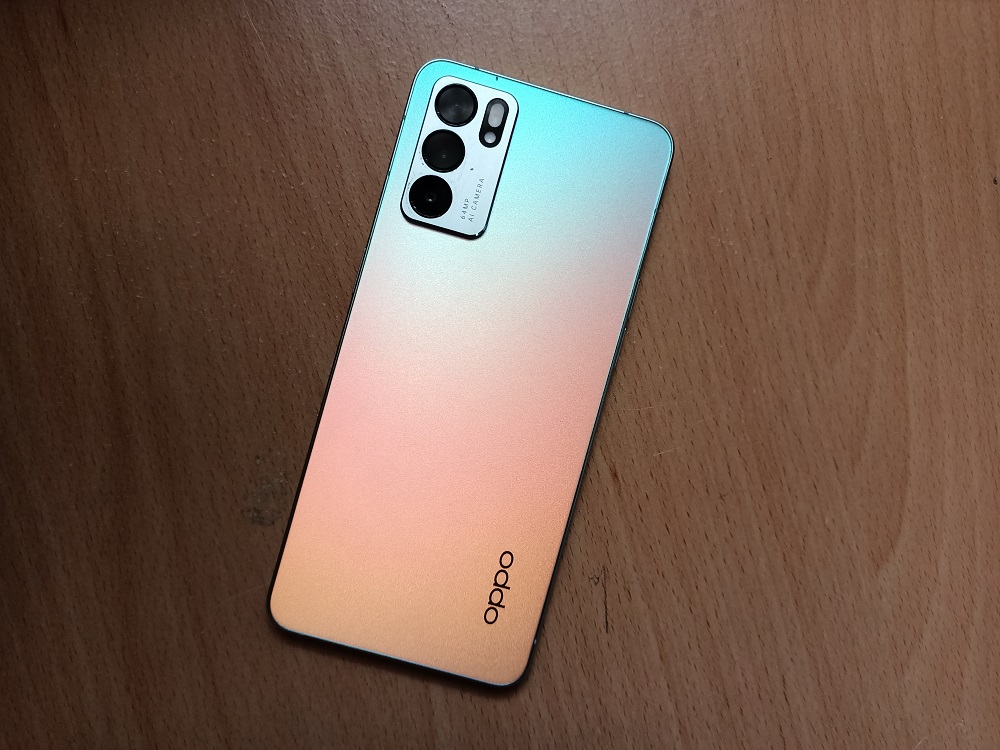 The Reno 6 5G has a metal frame that gives it a premium feel. The phone is available in black and Aurora. I got the latter variant that I am in love with. The phone is easy to hold and isn't a fingerprint and there is a free back cover included for those who want extra grip and comfort.
Cameras
There is no doubt that OPPO Reno smartphones have always had very good cameras. The Reno 6 5G is not any different. The phone has a triple camera setup at the back made up of a 64MP main sensor. The shots you get with this camera are worth the hype. They are well-detailed and vibrant no matter the lighting condition. This is quite an improvement compared to the Reno 5 series whose cameras were impressive to begin with. Night mode on the Reno 6 5G is also really good, you can get really good shots that are well lit.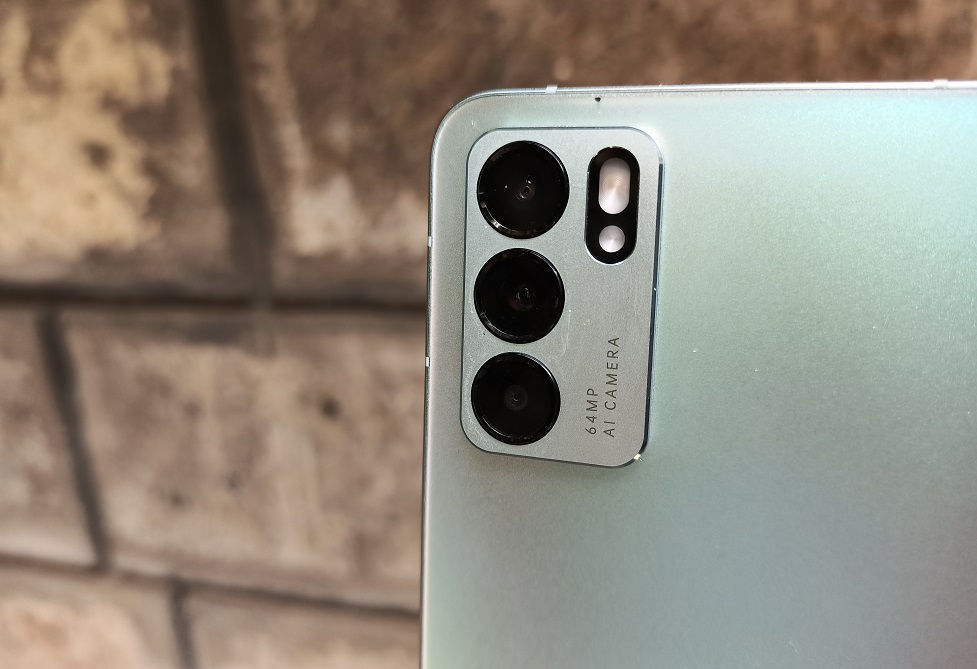 As for the selfie camera, the Reno 6 5G has a 32MP camera that is also very good. It does a good job in capturing the details and portrait mode has seen some improvements too. Low light selfies are also good and this is one of the ways the Reno 6 5G outshines the competition.
Fast Charging
Until you experience super-fast charging, you will never get the hype around this tech. The OPPO Reno 6 5G supports 65W SuperVOOC fast charging that can charge the 4300 battery really fast. Before we get to charging, this battery can easily last an entire day on a single charge which is impressive on its own.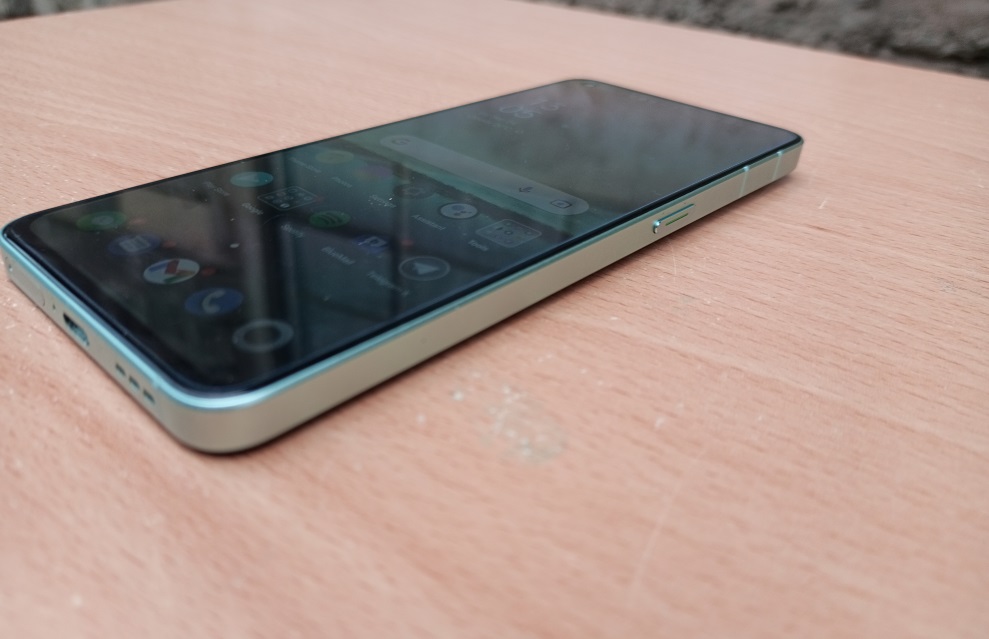 If the battery runs low, you can top it up in a little over 30 minutes. This is quite impressive as you can get enough power to use an entire day with just a few minutes of charging. No need to charge your phone overnight or worry about not having enough power as you go by your day.
Performance
The OPPO Reno 6 5G is powered by the Dimensity 900 processor which is fast. This processor can let you easily juggle between multiple apps, multitasking, playing intensive games without any problems. The phone has 8GB of RAM and either 128 or 256 GB of internal storage space. I have not had any performance issues with this phone and I was not expecting any for a smartphone within this price.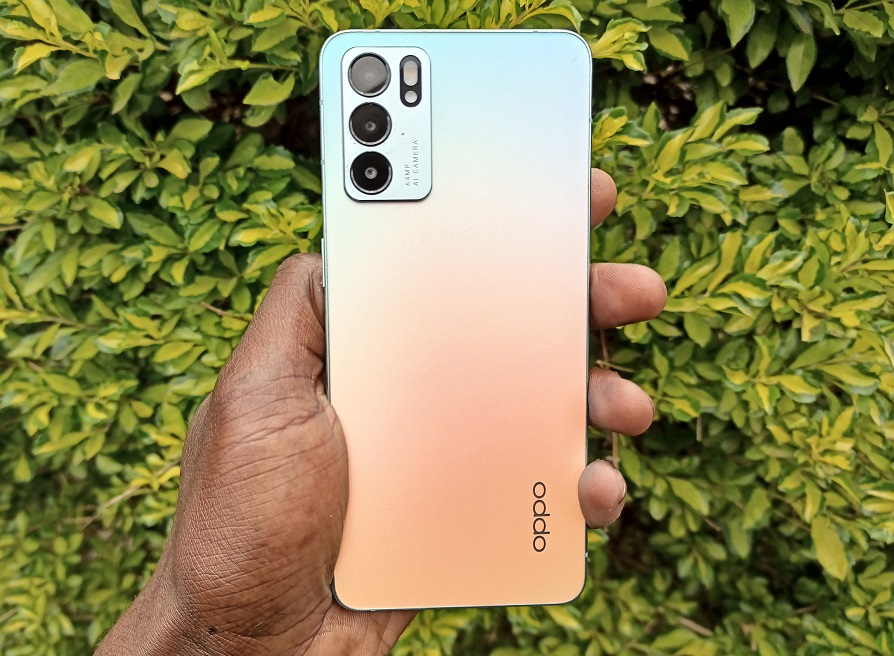 If the 8GB of RAM is not enough for you, the phone has a Ram expansion feature that lets you use some of the phone's storage space to expand your RAM. You can expand the RAM by up to 5GB so essentially you can end up with up to 13GB of internal storage space.
Display
This is the thing you will be interacting with the most and it does not disappoint. The Reno 6 5G has a 6.43 AMOLED display with a resolution of 1080 x 2400 pixels. This display has a 90Hz refresh rate that is not as good as 120Hz but still good enough for most people.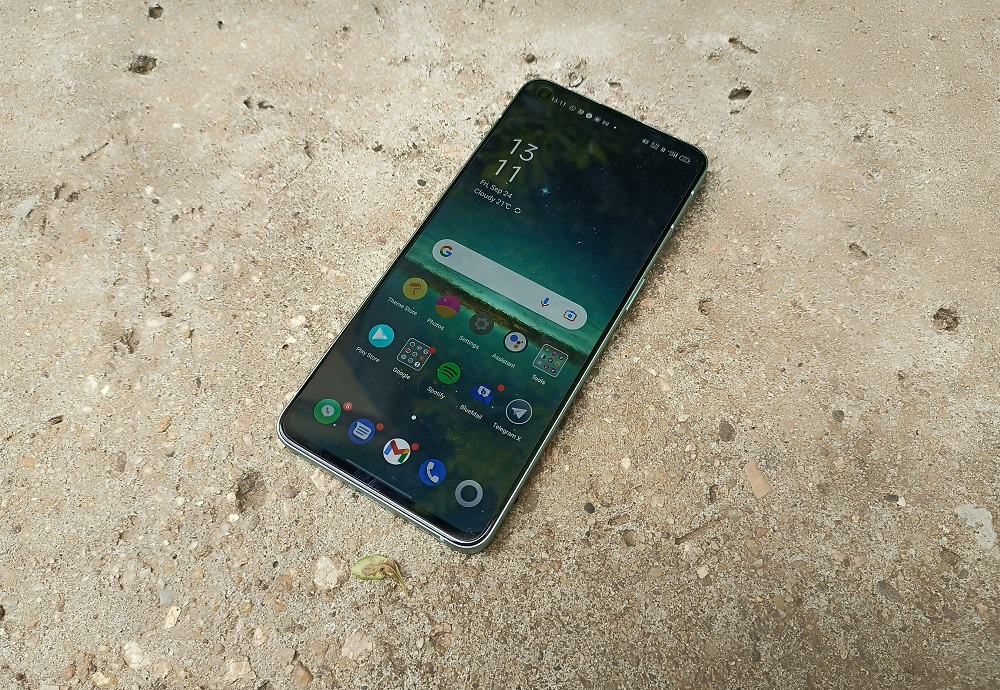 Colour reproduction is really good and accurate for both photos and videos. The display gets bright enough for use under direct sunlight which is something many people will appreciate.
5G Support
This is not very important in Kenya at the moment but it is future-proofing the phone. Safaricom plans to roll out 5G in Kenya next year and if you get this phone now, you will be ready to use that when it is available.
Read: The Tecno Phantom X Has Officially Been Unveiled in Kenya