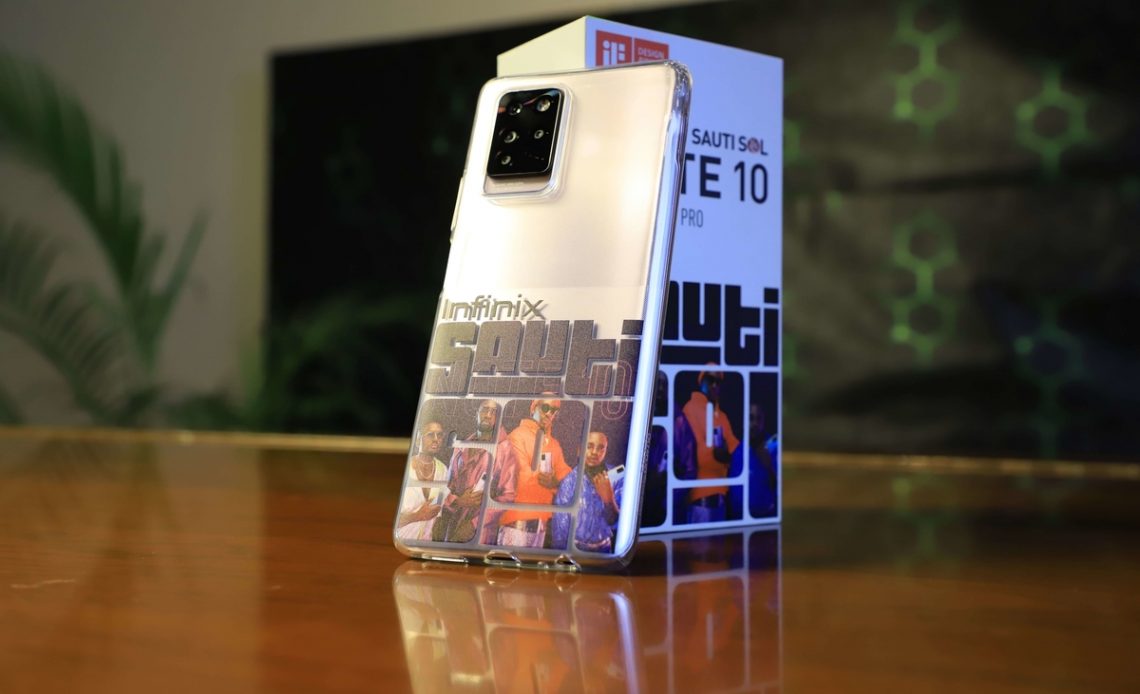 Infinix has today announced the availability of their Limited Edition Sauti Sol Infinix Note 10 Pro smartphone, paying homage to the brand ambassadors Sauti Sol. The phone is a customized version of their Note series that rolled out in June 2021.
It is a representation of the collaboration between Infinix and Sauti Sol in promoting diversity and inclusivity in every aspect. The smartphone is the embodiment of what young people can achieve regardless of the challenges they face along the way. A true vision of the partnership between Infinix and Sauti Sol which is aimed at creating a transformative model of technology companies working with the creative industry.
With its sleek design and unique features, the Limited Edition Sauti Sol Infinix Note 10 pro manages to creatively bring together Sauti Sol's artistic flare and Infinix's innovative technology. A bold and unparalleled move by both brands, a powerful display that indeed The Future Is Now.
The Infinix Note 10 Pro Sauti Sol edition 128+8 is available at selected outlets.
Read: