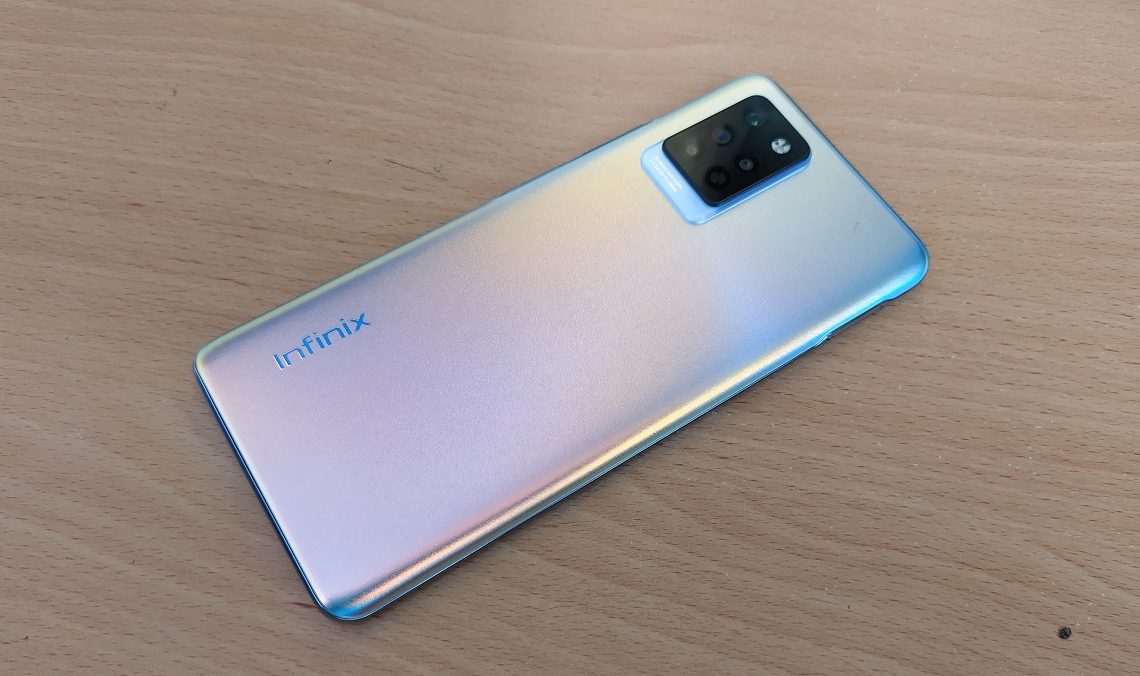 The Infinix Note 10 Pro was launched in Kenya not so long ago and is currently available in retail stores for around Ksh 26,000. At this price, the Note 10 Pro will be competing with devices such as the Xiaomi Redmi Note 10 Pro, Samsung Galaxy A32, OPPO Reno 5F and a few other phones launched in 2021. This is a very competitive segment and for the Note 10 Pro to be the choice for anyone, it has to tick all the right boxes.
The Infinix Note 10 Pro is currently the most expensive phone from the company to launch in Kenya and comes with some notable features including:
MediaTek Helio G95 Processor
90Hz Refresh rate display with 180 Hz touch sampling
64MP Main camera
These are just the main things Infinix is focusing on when it comes to this phone but there are ton of other features that make it stand out. Before we get to the details of what else the phone has to offer, let us first look at what you should expect to get in the box when you buy this phone.

The Infinix Note 10 Pro
USB Cable
Wall Adapter for charging
Silicone Case
Earphones
Quick guide and Warranty card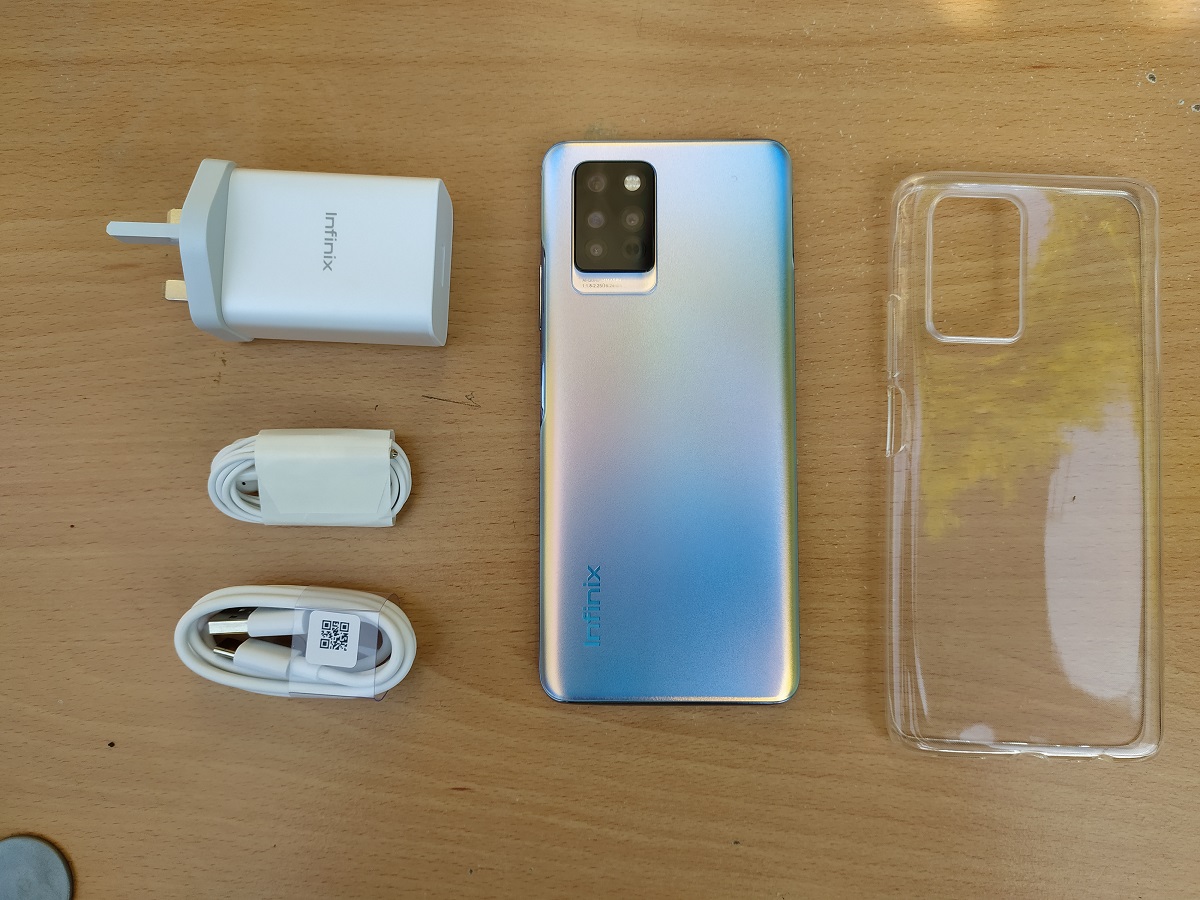 Quite Powerful: MediaTek Helio G95 processor
The Infinix Note 10 pro is the most powerful smartphone from the company available on the market at this moment. The phone is powered by the MediaTek Helio G95 processor that has been paired with 6/8GB of RAM and 64 or 128GB of internal storage space.
Having used the Infinix Note 10 Pro for a few weeks, I have been impressed with its performance. The Helio G95 processor handles what I throw at it without any issues. The Helio G95 processor is tuned for gaming and it does deliver on that. I did play a few games and the experience was great. No lags whatsoever even when paying demanding games like PUBG or Asphalt 9.
The Helio G95 is quite an upgrade from the Helio G80 that we saw in the Infinix Note 8.
If you are a light user, this processor will offer you so much in terms of usability and you will appreciate the performance you get. Scrolling through social media or just using the phone in general will not feel sluggish. The phone is built to deliver maximum power and lighter tasks are handled without any problems.
90Hz Display with 180Hz Touch Sampling
The Infinix Note 10 Pro comes with a massive 6.95-inch display, after all this is a Note device and those are known for their bigger displays.
This display has a resolution of 1080 x 2460 pixels. The display has a 90Hz refresh rate which is pretty standard these days and was even included in the Infinix Hot 10T that we reviewed not so long ago. The 90Hz refresh rate ensures smooth scrolling that is something that you have to experience to fully appreciate.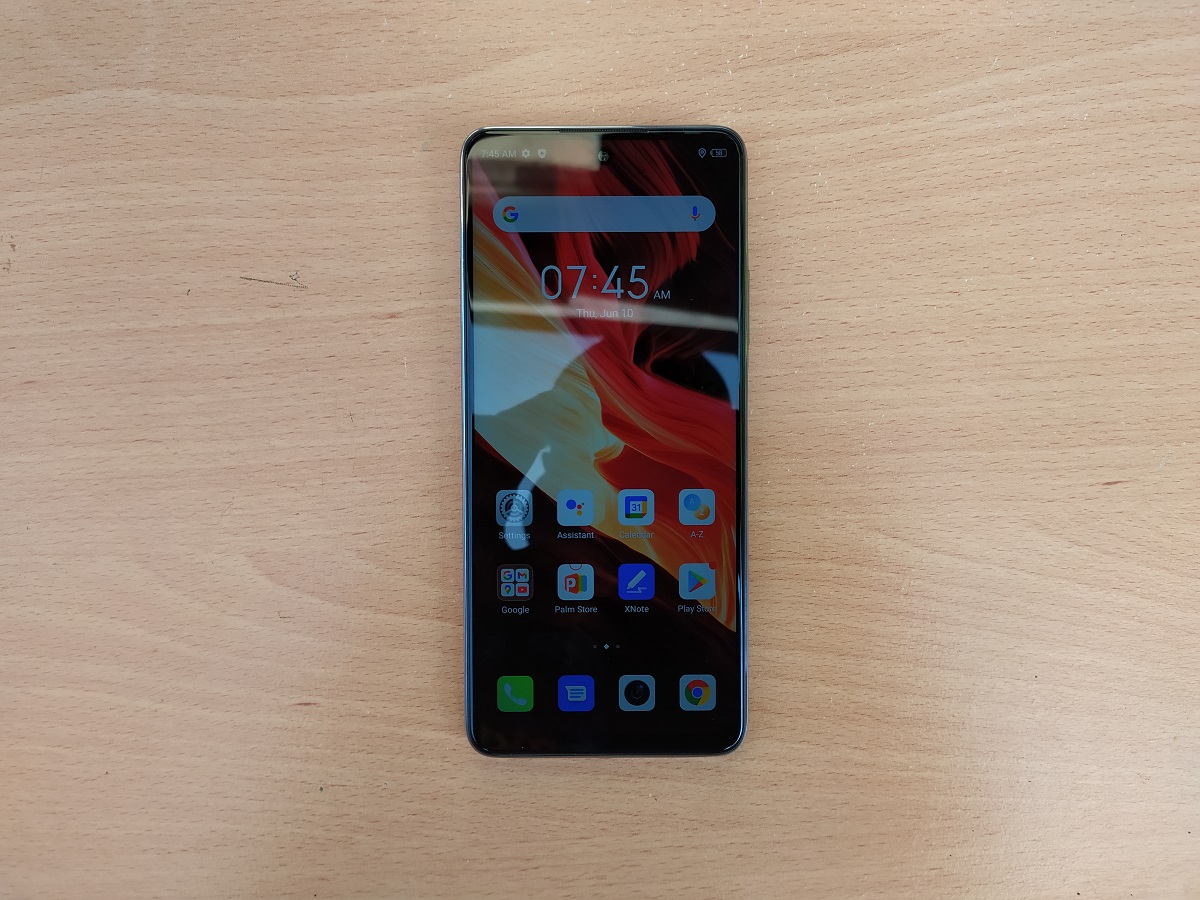 In addition to that, you get 180Hz touch sampling rate. Touch Sampling Rate is the number of times a screen can sense a user touch input per second. With this, expect higher response from the display when you touch it and this can be useful is many different settings but is especially helpful when gaming. You want your phone to register your touches all the times.
Besides the refresh rate and touch sampling, the display on the Note 10 pro is equally good for day to day use and not just gaming. It is big for media consumption and to help you get things doe if you prefer to do that on the go. It also gets bright enough to use in different environments.
64MP Main Camera
Infinix phones have been pushing their camera performance to higher limits of late and the Note 10 Pro is not any different. The phone comes with a quad camera setup that is made up of a 64MP main sensor, 8MP ultra-wide sensor, 2MP portrait lens and another 2MP monochrome lens.
For selfies, the Note 10 Pro has a 16MP sensor. The shots you get here are clear as you'd expect.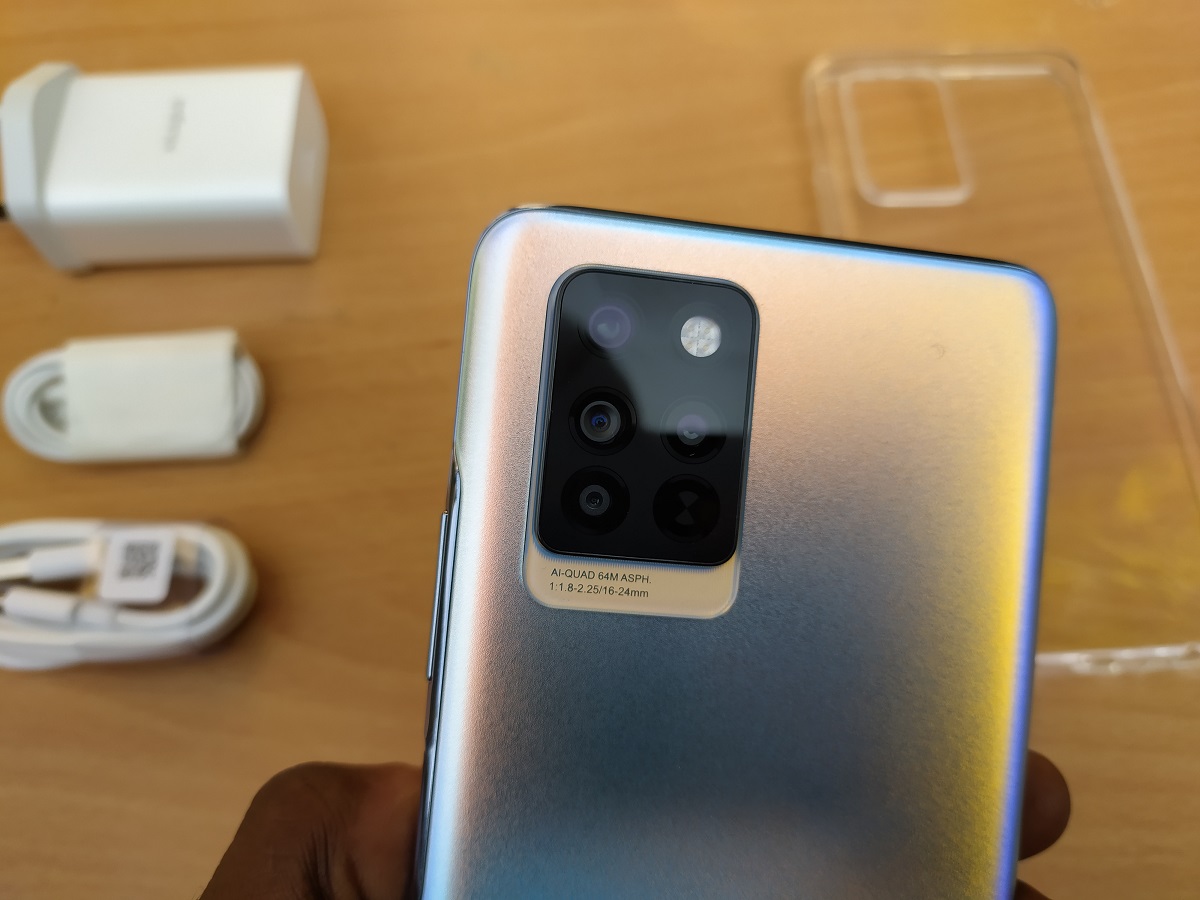 With the back camera, you get high quality shots with no details missed. The camera also takes some very good shots at night with its night mode activated. This allows you to take decently good shots even in the dark where some cameras may struggle and even end up taking grainy shots.
The back camera can record 4K videos and 30 frames per second.
5000 mAh Battery
You just never go wrong with a 5000 mAh battery these days. This is what is included on the Infinix Note 10 Pro and does a good job at keeping your phone on for hours. With this battery, I could get the phone to easily last me an entire day of being on the phone making calls, social media, working, texting etc. The battery does not drain that fast as is with the case with other high performing smartphones.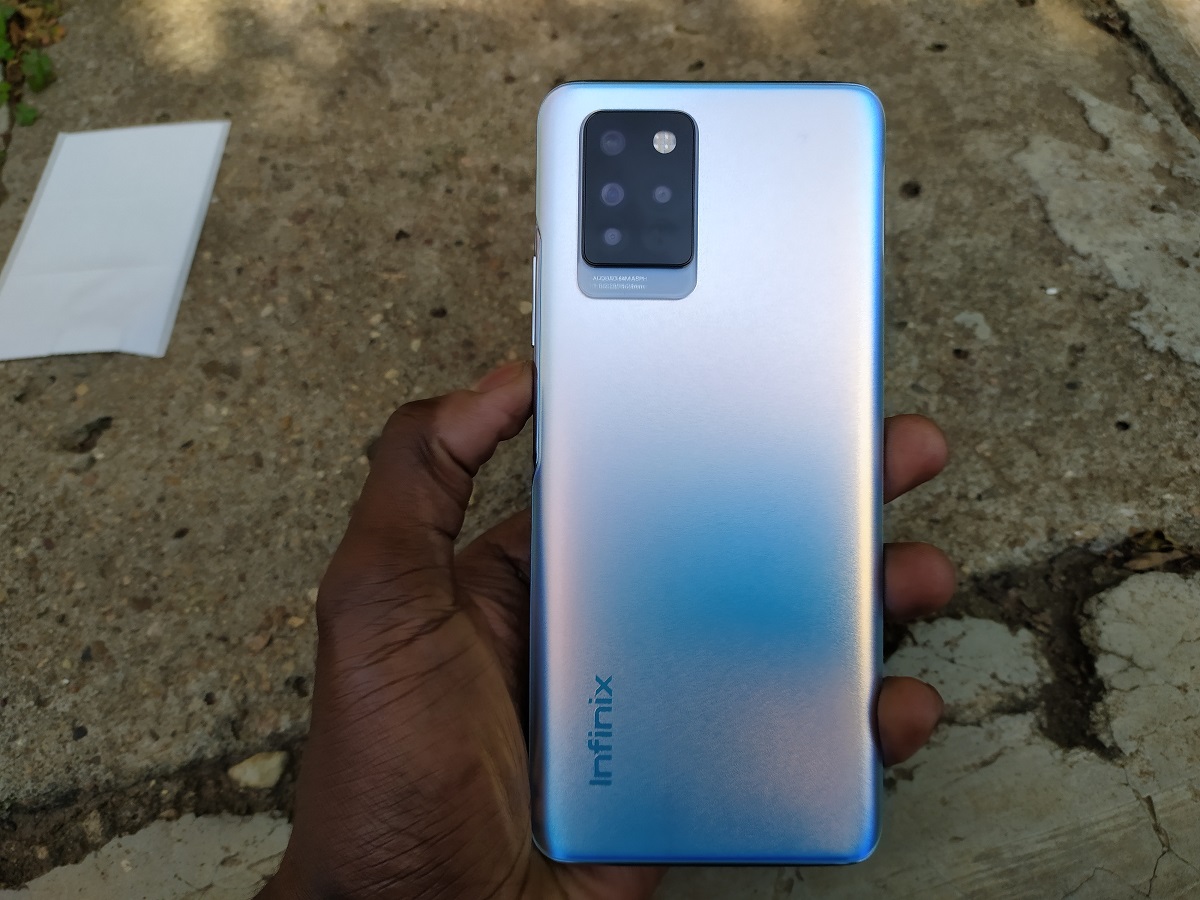 The Infinix Note 10 Pro supports 33W fast charging that helps top up the battery faster when it is running low. This is useful considering the size of this battery that would otherwise take very long to fully charge.
Now Read: Top 5 Things to Love About the Samsung Galaxy A32